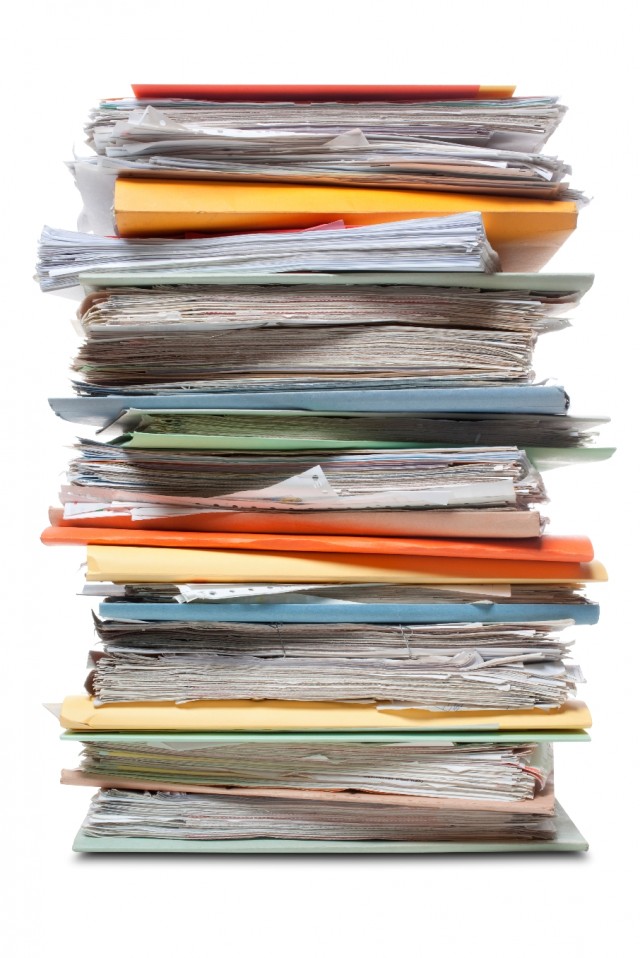 May 12th, 2017
The U.S. consumer took center stage this week, with results from the Commerce Department showing consumer spending bouncing back in April from its weak first quarter showing. The results unfortunately, did little to inspire investors in brick-and-mortar retailers which reported weak corporate earnings results this week along with slowing foot traffic. In overseas news, the Bank of England convened its monetary policy meeting, voting to hold interest rates steady as the country seeks to extricate itself from the European Union. For the week, the S&P 500 ended down -0.40%.
Consumers Bounce Back a Bit
The Commerce Department reported retail sales rose 0.40% to $474.9 billion in April, up from an upwardly revised gain of 0.10% in March. Spending growth was modest, but broad-based with improvements in auto sales, hardware stores, and e-commerce. Auto sales revved, rising 0.70% in April, reversing the prior month's -0.50% decline. Sales at hardware stores rose 1.20%, reversing the previous month's -1.70% slide. Online retailers continued to notch strong sales gains, up 1.40% in April, following a 1.10% increase in March. Department stores on the other hand, continued to struggle, eking out a 0.20% gain, which followed a 0.10% increase the previous month. On the whole, the retail sales report points to a resumption of broad-based consumer spending, which should bode well for higher economic growth in the second quarter.
Retailers Tumble
Changing consumer tastes, along with the rise of Amazon.com, has continued to wreak havoc on brick-and-mortar stores. This week, we saw more evidence of this as traditional retailers reported weak corporate earnings, prompting a widespread sell-off in the sector. The two-day rout was kicked off Thursday by Macy's which lead the sector lower, missing expectations on both top and bottom lines. Same-store sales fell -4.60% in the first quarter, worse than the fourth quarter's -2.10% same-store sales decline. Meanwhile, Kohl's posted mixed results as it beat on earnings, but missed on revenue. Same-store sales were also weak during the quarter, down -2.70%, following a -2.20% decline in Q4 2016. Friday brought more retail pain as J.C. Penney beat on the bottom line, but missed on the top line. The company also posted a -3.50% drop in same-store sales, wider than the -0.70% drop in the fourth quarter. The first quarter results suggest brick-and-mortar outfits continue to struggle to formulate a strategy to meet changing consumer preferences and compete against more agile online retailers.
Super Thursday
"Super Thursday" arrived in the UK this week as the Bank of England released data on interest rates, inflation, and its May meeting minutes. The Bank of England (BOE) voted seven to one to keep interest rates steady at 0.25%, the lowest level on record. The central bank maintained its low interest rate policy as the central bank believes business activity and consumer spending is poised to take a hit as the UK continues to negotiate its exit from the European Union. The pending Brexit has already been felt by many UK consumers as a sharp drop in sterling has pushed UK inflation to a two-year high of 1.6%. Although inflation still remains below the BOE's target of 2%, a hard Brexit could push inflation higher and cause the BOE to take a more hawkish stance on interest rates as noted in its meeting minutes.
Given that consumer spending accounts for over two-thirds of GDP, markets breathed a sigh of relief that the first quarter slowdown appears to be temporary. The breadth of improvement in retail sales also gave markets more confidence that the slow sales growth seen in department stores is isolated to a sector-specific issue caused by traditional retailers failing to adapt to their new online rivals rather than a macro weakening in demand. The consumer still remains stingy, refusing to fuel consumption by taking on debt as they once did. However, with the slack in the labor market almost entirely cinched, income gains are likely to translate into steady, if not accelerating, spending going forward.
It's a light week for U.S. economic data as Housing Starts are released. Overseas, China and the UK release retail sales results.
Spring Clean Your Financial Documents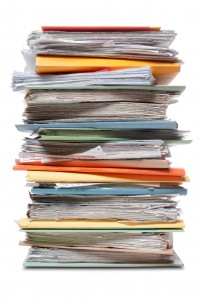 Clients often ask our advisors how long they need to hold onto various financial statements and documents. The answer is — it depends. As a general rule, you can toss ATM receipts and withdrawal and deposit slips as soon as you reconcile the transaction. Items not related to your taxes, business expenses, or mortgage can be tossed sooner, too. However, you'll need to hang onto tax-related and investment paperwork longer. Below are a few general guidelines for a variety of financial documents.
Tax-related documents:
As a rule, keep your tax records and supporting documentation for three years from the date you filed your original return. Supporting documentation includes not only your W-2 and 1099, but also bills, credit card and other receipts, mileage logs, and any other records to support deductions or credits you may have claimed on your tax return. The statute of limitations for a timely filed 2016 tax return began to run on April 18, 2017, so keep those records until at least April 18, 2020.
Keep your filed tax returns with proof of filing and payment for at least seven years, however, some tax professionals recommend retaining these indefinitely.
If you file a claim for a loss, keep records for seven years.
If you do not properly report all your income (generally, if you omit more than 25% of the gross income shown on your return), the statute of limitations will be extended. Keep those records for at least six years after the filing date.
If you do not file a return, keep those records indefinitely because the statute of limitations never runs if you haven't filed, and the IRS can audit you at any time. Lastly, the IRS can also audit you at any time if they suspect fraud on your return.
To save space and reduce paper clutter, you can scan your records and store them electronically. The IRS has accepted scanned receipts since 1997. Your scanned or electronic receipts must be as accurate as your paper records and you must be able to reproduce the records if asked in a hard copy form.
Investment account paperwork:
Keep records that show the initial purchase price for stocks and mutual funds so you can calculate your cost basis when you sell the investments. After that, you can shred the documents once the three- or six-year IRS window closes. However, if you bought the asset in 2011 or later, the brokerage firm now tracks that information.
If you make contributions to a traditional IRA, whose contributions are generally tax deductible on the way in while withdrawals are taxable on the way out, hold onto annual statements and records of contributions until you make a complete withdrawal/distribution. This will help ensure you don't overpay taxes when you withdraw the money. This is also true for 401ks.
Employment paperwork:
Keep paycheck stubs until you receive your W-2 form in January to check its accuracy.
If you have employees, including household employees, keep your employment tax records for at least four years after the date that payroll taxes become due or are paid, whichever is later. This should include forms W-2 and W-4, as well as related pay information including benefit forms.
Other financial paperwork:
Keep checks, bank statements, and credit card statements relating to your taxes, business expenses, or housing and mortgage payments until the statute of limitations expires. Other bank statements should be kept about a year.
General purpose bills should be kept until you have received the cancelled check or corresponding credit card statement with proof of payment. However, if the bill is for a big ticket purchase, it should be kept along with proof of payment for the life of the item for insurance purposes.
Because your financial paperwork contains personally identifying information and details about your accounts, be sure to shred what you toss to keep your information out of the hands of potential identity thieves. A cross cut shredder is better than a strip one that leaves long paper bands that could be pieced back together. Also, be sure to keep original, hard copies of important documents such as deeds and titles, loan/mortgage paperwork, powers of attorney, wills, military records, birth certificates, marriage license, and major debt repayment records.
Let the spring cleaning begin.
Important Disclosure: The information contained in this presentation is for informational purposes only. The content may contain statements or opinions related to financial matters but is not intended to constitute individualized investment advice as contemplated by the Investment Advisors Act of 1940, unless a written advisory agreement has been executed with the recipient. This information should not be regarded as an offer to sell or as a solicitation of an offer to buy any securities, futures, options, loans, investment products, or other financial products or services. The information contained in this presentation is based on data gathered from a variety of sources which we believe to be reliable. It is not guaranteed as to its accuracy, does not purport to be complete, and is not intended to be the sole basis for any investment decisions. All references made to investment or portfolio performance are based on historical data. Past performance may or may not accurately reflect future realized performance. Securities discussed in this report are not FDIC Insured, may lose value, and do not constitute a bank guarantee. Investors should carefully consider their personal financial picture, in consultation with their investment advisor, prior to engaging in any investment action discussed in this report. This report may be used in one on one discussions between clients (or potential clients) and their investment advisor representative, but it is not intended for third-party or unauthorized redistribution. The research and opinions expressed herein are time sensitive in nature and may change without additional notice.