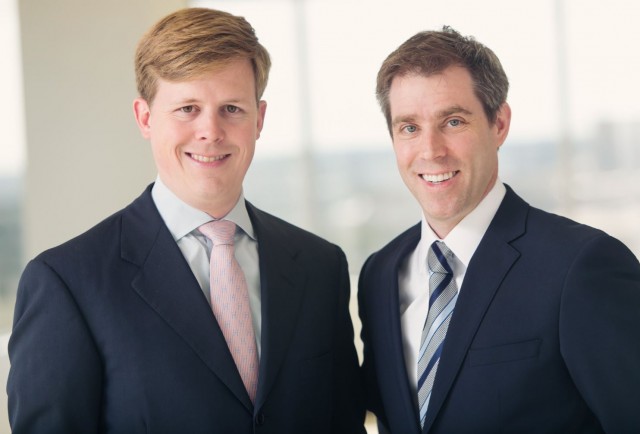 July 21st, 2017
It was another record-setting week for the S&P 500 and Nasdaq Composite Index. Fueled by better-than-expected second quarter earnings, the S&P 500 and Nasdaq both hit new all-time highs for the 27th and 41st time this year. With no major U.S. economic news this week, global economic reports from China on second quarter GDP and June retail sales in the UK took center stage. For the week, the S&P 500 and Nasdaq rose 0.54% and 1.19% respectively.
Microsoft's Cloudy Outlook
The tech sector continued to rally this week on a string of strong earnings results, sending the S&P 500 Information Technology Index to an all-time high for the first time since March 2000. Although new tech titans such as Alphabet, Facebook, and Amazon have taken over the tech space in recent years, it was 42-year old Microsoft who had investors really cheering this week. The stock hit an all-time high in after-hours trading as it posted earnings per share of 83 cents, up from 39 cents a share in the year ago period. Revenue rose 13% year-over-year to $23.3 billion. The cloud computing business, which sells web-based services to corporate customers, rose 11% to $7.4 billion. The Azure and Office 365 businesses, which are part of the cloud segment, posted a 97% and 43% jump respectively in revenues during the period. The Microsoft Office franchise also recorded strong sales results with revenue up 21% to $8.4 billion. Second quarter results for the "cloud" were better than both Microsoft and investors expected, further solidifying Microsoft's number two position in the segment behind the industry leader Amazon.com. It also demonstrates the software maker's ability to successfully pivot its business away from the declining PC business to the growing cloud computing market.
Heatwave Brings Out UK Shoppers
In global economic news, UK customers hit the clothing racks for hot weather apparel. June retail sales rose 0.6%, above economists' forecasts of 0.50% growth. Department store sales rose 2.7% during the month, while online sales rose 2.8%. Sales of household goods also rose 3.3%. The rise in department, online, and household goods sales helped offset the -2% decline at gas stations and -0.5% decline in food stores due to lower alcohol sales. On a three-month basis from April to June, sales rose 1.5%, helping to offset the -1.4% decline in the first quarter. The recent three-month trend suggests gathering momentum in consumer spending despite anxiety over Brexit and Britain's political tumult.
China GDP Beats Expectations
China reported second quarter GDP growth of 6.9%, beating expectations of 6.8% GDP growth. Strong exports and production, in particular steel, helped drive GDP growth as strong overseas shipments reflected renewed strength in global demand. Chinese consumer spending also proved strong with retail sales up 10.8% in the quarter. Although some moderation in economic growth is expected later this year as policymakers seek to rein in property and debt risk, the better than expected Q2 GDP results should allow the country to meet its 2017 GDP growth target of 6.5%.
In a week where we saw no major U.S. economic reports, another crop of strong earnings reports and better than expected global economic data sent markets to new all-time highs. With 54 S&P 500 companies reporting, earnings are up a robust 11.9% from the year ago period. Corporate earnings results will move to the back seat next week as markets turn their attention to the Federal Reserve. The Federal Open Market Committee meets next week, and although no rate hike is expected we could see an update on the central bank's plans to unwind its balance sheet.
The Week Ahead
The Federal Reserve convenes for its FOMC meeting. Also, we'll get our first estimate of economic growth as second quarter GDP numbers are released.
Celebrate Good Times
July has been a month of milestones for our firm, and we are delighted to share some exciting news. This month, Probity Advisors, Inc. celebrated the fifteen-year service anniversaries of two employees: Adam Bronson and Chris Sorrow, as well as a professional accomplishment of one of our colleagues, Holman Moores.
Portfolio Manager Adam Bronson and Vice President Chris Sorrow joined Probity Advisors in July 2002. Adam is responsible for implementation of the firm's investment strategies and trading platform. He grew up in Fort Worth, TX, and attended Southern Methodist University (SMU) in Dallas on a full academic scholarship, graduating cum laude from the honors program with a Bachelor of Business Administration degree. Bronson lives in Fairview, TX with his wife and two children. Both Adam and Chris hold the Chartered Financial Analyst® designation which is widely considered the most rigorous and prestigious credential in the financial services industry.
Chris Sorrow oversees the macroeconomic analysis and research that inform the firm's investment decisions. He also leads Probity's compliance department. Chris earned his MBA from SMU and is a member of Beta Gamma Sigma honor society for his academic achievement during graduate school. Chris graduated magna cum laude from the University of Rochester in New York with a bachelor's degree in economics. Prior to joining Probity, he advised hedge funds on mergers and acquisitions as an analyst at an economic consulting firm in Washington, DC. Chris resides with his family in the Lake Highlands neighborhood in Dallas.
Probity also celebrated the outstanding achievement of one of our colleagues, Holman Moores, who successfully passed the national CFP® Certification Examination earlier this week. Prior to passing the exam, Holman completed a comprehensive 18-month course of study encompassing an extensive personal financial planning curriculum approved by a governing body known as the CFP Board. Advisors who hold the CFP® credential adhere to a fiduciary standard of care which requires that the financial advisor act solely in the client's best interest when offering personalized financial advice. The fiduciary standard brings substantial practical benefits to clients, including protecting clients from paying excessive fees and commissions or being exposed to investment products that may be deemed suitable but not in the client's best interest. It is our firm's policy for all of our advisors to adhere to the highest fiduciary standards in the industry. We congratulate Holman on his accomplishment and welcome him to the ranks of our team of highly credentialed advisors, including not only CFP® professionals, but also Chartered Financial Analyst® charterholders, Chartered Financial Consultants®, Accredited Estate Planners®, and MBAs.
At Probity Advisors, we love a good party, but more importantly, we love recognizing and celebrating the hard work, successes, and achievements of all our associates. Probity honored Adam, Chris, and Holman with a special group visit to the Mesquite Championship Rodeo last weekend and with a surprise delivery of frozen treats from "Wild About Harry's" earlier this week. Please join us in congratulating Adam, Chris, and Holman.
Important Disclosure: The information contained in this presentation is for informational purposes only. The content may contain statements or opinions related to financial matters but is not intended to constitute individualized investment advice as contemplated by the Investment Advisors Act of 1940, unless a written advisory agreement has been executed with the recipient. This information should not be regarded as an offer to sell or as a solicitation of an offer to buy any securities, futures, options, loans, investment products, or other financial products or services. The information contained in this presentation is based on data gathered from a variety of sources which we believe to be reliable. It is not guaranteed as to its accuracy, does not purport to be complete, and is not intended to be the sole basis for any investment decisions. All references made to investment or portfolio performance are based on historical data. Past performance may or may not accurately reflect future realized performance. Securities discussed in this report are not FDIC Insured, may lose value, and do not constitute a bank guarantee. Investors should carefully consider their personal financial picture, in consultation with their investment advisor, prior to engaging in any investment action discussed in this report. This report may be used in one on one discussions between clients (or potential clients) and their investment advisor representative, but it is not intended for third-party or unauthorized redistribution. The research and opinions expressed herein are time sensitive in nature and may change without additional notice.