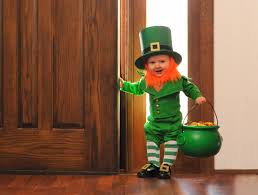 March 17, 2017
No one was taken by surprise by the Fed, who on Wednesday announced a rate hike – its second in three months. The move was entirely telegraphed, supported by the string of strong economic reports in recent weeks. Both stock and bond markets sprinted higher on the day of the actual announcement, however, relieved by the fact that the Fed stuck to its playbook by just gradually tightening. Elsewhere, the Northeast and Mid-Atlantic were walloped by Nor'easter Stella, keeping many traders at home and digging out, while data releases overall were very light. About the only item of interest was retail sales, which pointed to a lukewarm consumer who apparently tempered their purchases after a very strong January start. For the week, the S&P 500 managed to add 0.24%.
Fed Takes It to the Post and Scores a Quarter-Point
In a 9-1 vote, the Federal Reserve voted to lift its benchmark interest by 0.25%, instructing their trade desk to conduct the necessary purchase and sell transactions in the open market necessary to maintain a Fed Funds rate between 0.75% and 1.00%. The central bank cited continued improvement in economic fundamentals, a strong labor market, and higher consumer and business spending as leading drivers of an interest rate hike. The Fed also maintained its previous forecast that it would hike a total of three times this year, leaving two more rate hikes in the cards for 2017. It was this consistency in messaging that gave the markets a mild sigh of relief. Of course, future rate hikes, and the pace thereof, remain dependent on just how rapidly the economy continues to expand and the pace at which inflation reaches the Fed's 2% target. Despite acknowledging the broad economic improvement, the central bank maintained its cautious tone in the announcement's verbiage. Looking to 2018, the Fed still only expects to make three, quarter-point rate moves, meaning we'll be lucky to see rates at 2.5%-3% over the next 21 months. Even with this week's rate increase, monetary policy remains very accommodative by historical standards and savers, unfortunately, will see little change in their bank deposit rates.
Consumers Take a Time-Out
Retail sales ticked only slightly higher in February, up 0.10% to $474 billion. That was a sharp slowdown from January's upwardly revised increase of 0.60%. Despite the month-over-month deceleration, sales were up a very healthy 5.7% from year ago levels. Sales increased 1.2% at online retailers, 0.7% at furniture stores, and 1.8% at building materials suppliers, which helped to slightly offset a -2.8% drop in sales at electronics and appliance stores, a -0.50% drop at apparel stores, and a -0.20% decline at general merchandise stores. There is not much to make from February's numbers. Nor'easter aside, Spring is right around the corner with tax refunds, Easter and Spring cleaning poised to provide some momentum set against the backdrop of healthy job growth and still rising wages.
Enough has been written, both here and elsewhere, that we won't belabor the Fed move this week. Suffice to say: expected and delivered. Enough about that. Looking forward, markets look range bound having plateaued from the previous thrust from the Trump Rally. With three weeks until we start getting any real earnings data, equities seem buoyant but really directionless for the time being. There are very few obvious catalysts near term, making lessor theories equally plausible. There is an outside chance that the budget, Obamacare repeal, and tax reform policies could capture investors' attention over the next couple weeks.
The Week Ahead
It's a slow week in U.S. economic news with Durable Goods expected on Friday. In international news, we'll check in with the UK as it releases retail sales figures and the Eurozone as it gives an update on the state of Manufacturing.
Seeing Green
In a month full of shamrocks and leprechauns, we thought we would talk about something green today — the money that you save for college. If your financial goals involve helping children or grandchildren pay for higher education, it's best not to rely on luck to meet your objective. However, with some planning and preparation, hopefully you will be seeing green when it's time to send your little leprechaun off to college.
Below is an introduction to some concepts that can be helpful to understand if you are thinking about saving for higher education. Following the explanation of these topics, we provide a side-by-side comparison of the features and benefits of three types of college savings accounts that many families consider.
529 Plan
A 529 plan is a popular college saving mechanism that offers attractive incentives to encourage families to save for college. Earnings on investments in a 529 account grow tax-free and are generally not taxed when funds are used for qualified educational expenses. Qualified expenses include not just tuition, but also room and board, books, and supplies, such as computers and internet service. More than 30 states offer some form of tax benefit for contributions to a 529 plan.
Coverdell Education Savings Account
A Coverdell Education Savings Account is similar to a 529 plan, offering tax-free investment growth and tax-free withdrawals when the funds are used for qualified education expenses. However, in addition to college expenses, certain K-12 purchases are also considered qualified when using a Coverdell. Be sure to speak with an advisor about the effect various college savings accounts may have on your child's financial aid eligibility.
Federal Pell Grant
Federal Pell Grants are awarded to students based on financial need, taking into consideration a range of factors, including the student's income as well as the parents' income and assets. The maximum award for the 2016-17 academic year is $5,815. The grants are awarded through approximately 5,400 participating institutions who can either credit the Federal Pell Grant funds to the student's school account or pay the student directly. A student must complete the Free Application for Federal Student Aid (FAFSA) to be considered for a Pell Grant as well as for other forms of student aid, such as work-study funds. Aid is typically awarded on a first-come, first-served basis.
American Opportunity Tax Credit (AOTC)
Taxpayers who pay qualified college tuition and expenses may be able to claim the AOTC which is worth up to $2,500 per eligible child per year for the first four years of higher education. The credit is phased out for incomes between $80,000 and $90,000 for single filers and between $160,000 and $180,000 for married taxpayers filing jointly.
Below is a comparison of the features and benefits associated with a 529 Plan, UGMA/UTMA accounts, and the Coverdell Education Savings Account. An advisor can help you determine the type of plan that would be optimal for your circumstances.