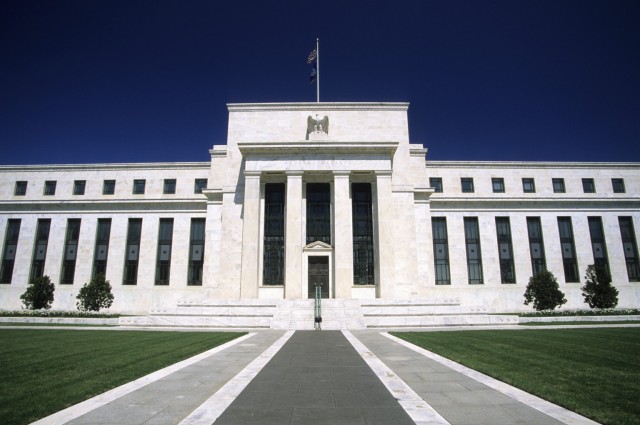 July 28th, 2017
Following several weeks of upward momentum, markets struggled to maintain traction this week as the Federal Reserve signaled it would begin unwinding its balance sheet as early as this September. Q2 GDP rose a strong 2.60%, strengthening the Fed's case to tighten monetary policy. Earnings were generally good but not good enough for some investors who expressed disappointment with high profile misses from Alphabet and Amazon. For the week, the S&P 500 finished relatively unchanged.
U.S. Economic Growth Rebounds
As forecasters widely expected, GDP rose 2.60% in the second quarter. This was a strong rebound from the 1.20% GDP growth in the first quarter. Consumer spending, business spending, and exports all helped drive economic growth higher. Consumer spending, which accounts for roughly two-thirds of the economy, rose 2.80% in the second quarter, up from 1.90% in the first quarter. The higher consumer spending figures suggest consumers are feeling more confident compared with the first quarter. Elsewhere, business spending increased 5.20% in the second quarter, down slightly from the 7.20% increase in the first quarter. Despite the decline, second quarter business spending was healthy considering that the first quarter comparable had an outsized contribution from mining exploration which benefited from the stabilization of commodity prices. Exports of U.S. goods and services rose 4.10%, following a strong 7.30% increase in the first quarter. The decline was due to a slowdown in the rate of exported goods, but given the recent weakening of the dollar, should be temporary. Overall, this was a good report as far as markets were concerned, showing enough growth to remain confident in the trend but not so much that it raises concerns over a potential shift in Fed position.
Fed Readies to Unwind
The Fed held its fifth monetary policy meeting of the year this week where it voted unanimously to hold its benchmark rate in a range of 1.00% to 1.25%. With two interest rate hikes in the bag this year and continued growing economic momentum, it appears the central bank has just decided to pause for the time being while remaining on track to lift interest rates at least one more time this year. The decision to leave rates unchanged was widely expected, leaving Fed watchers to focus their attention on the Fed's plans to unwind the central bank's $4.5 trillion balance sheet. In its Federal Open Market Committee statement, the Fed indicated it expects to begin shrinking its holdings as early as September. The process will start with the Fed no longer reinvesting proceeds from bonds as they mature up to a $10 billion monthly limit. It will then move to gradually increase that amount to $50 billion per month within 12 months. The process is subject to change, contingent upon economic growth and potential volatility in bond markets as the central bank shrinks its portfolio, but thus far the economic fact pattern and glide path are all aligned with expectations.
Despite markets ultimately finishing lower for the week, investors on an intraday basis managed to push the S&P 500 to new all-time highs on Wednesday. A pro-equity bias remains firmly in place, supported by this week's earnings and GDP reports, while at the same time "fear", as measured by the VIX volatility index has dropped to multi-decade lows. After a nearly 9-year cycle of recession, angst, paranoia and recovery and now jubilation, markets don't seem to see any boogeymen these days. Why should they? The economy has settled into a Goldilocks throttle, Washington remains as gridlocked as ever, and investors have finally decided to "believe" again. Supported by the recent data, these are seemingly perfect conditions for equities and mega-cap growth stocks which is why we continue to see indices hit higher and higher highs. As one analyst at Briefing.com put it, however, "there is a feeling of invincibility" that is beginning to set in, which when you combine that with 20X forward PE (price-to-earnings) ratio on the S&P 500 and the daily op-eds distinguishing this market from previous "bubbles", you do get the distinct feeling investors are trying to convince themselves they are not simply repeating past transgressions.
The Week Ahead
Markets gear up for the July nonfarm payrolls report. We'll also get the latest on the state of manufacturing in the U.S. and China.
Important Disclosure: The information contained in this presentation is for informational purposes only. The content may contain statements or opinions related to financial matters but is not intended to constitute individualized investment advice as contemplated by the Investment Advisors Act of 1940, unless a written advisory agreement has been executed with the recipient. This information should not be regarded as an offer to sell or as a solicitation of an offer to buy any securities, futures, options, loans, investment products, or other financial products or services. The information contained in this presentation is based on data gathered from a variety of sources which we believe to be reliable. It is not guaranteed as to its accuracy, does not purport to be complete, and is not intended to be the sole basis for any investment decisions. All references made to investment or portfolio performance are based on historical data. Past performance may or may not accurately reflect future realized performance. Securities discussed in this report are not FDIC Insured, may lose value, and do not constitute a bank guarantee. Investors should carefully consider their personal financial picture, in consultation with their investment advisor, prior to engaging in any investment action discussed in this report. This report may be used in one on one discussions between clients (or potential clients) and their investment advisor representative, but it is not intended for third-party or unauthorized redistribution. The research and opinions expressed herein are time sensitive in nature and may change without additional notice.