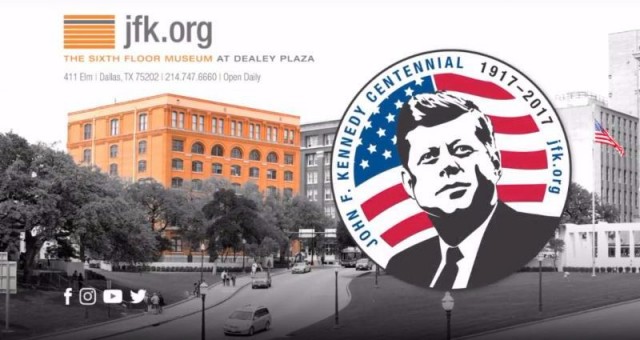 October 6, 2017
Markets surged once again this week as the House of Representatives took a preliminary step towards tax reform by first passing a $4.10 trillion budget. Adding to the bullish sentiment were another set of strong manufacturing reports in the U.S. and Eurozone which served to offset a weaker than expected U.S. nonfarm payrolls report. The jobs numbers had the markets taking a slight breather on Friday following a scorching eight-day win streak. For the week, however, the S&P 500 tacked on another 1.20% to its nearly 16% year-to-date tally.
Hurricanes Soak Employment Growth
Harvey and Irma took a toll on U.S. job growth in September, resulting in a net loss of -33,000 jobs. This was down sharply from economist projections estimating a gain of 100,000. The retail and hospitality industry took the brunt of the storms impact contributing to -105,000 job losses as workers in the industry were forced off the payrolls and hospitality businesses shuttered due to the hurricanes. Other sectors continued to add jobs with healthcare adding 48,000 jobs, transportation and warehousing up 22,000, and professional and business services up 13,000. From a macro standpoint, one of the real positives from the report was that average hourly earnings rose to an annualized rate of 2.90%, its fastest growth rate since the financial crisis and a sign of businesses willing to pay up to find skilled workers. In another sign of the tight labor market, the unemployment rate fell 0.2 points to 4.20%, a 16-year low. Despite the gloomy headline number coming from September, the overall theme is that businesses are still very much in hiring mode.
ISM Hits 13-Year High
The Institute for Supply Management Manufacturing Index rose to a 13-year high on growth in new orders, production, and employment. The index increased to 60.8 in September, up from 58.8 in August. Numbers above 50 indicate expansion in the manufacturing sector, while numbers below 50 indicate contraction. New orders rose 4.3 points to 64.6 in September on strong business demand. Production increased to 62.2 from 61 in August despite recent hurricanes causing supply chain disruptions. Employment increased only 0.4 points to 60.3 in September as businesses struggled with labor shortages throughout the supply chain. Considering the storms' disruptions, this is a very strong report which sets the stage for a strong end to the year.
Eurozone Manufacturing at 6.5-Year High
The Eurozone continued its resurgence with its latest report on manufacturing. The manufacturing index rose to 58.1 in September from 57.4 in August as output and new orders expanded across the euro area. Strong output growth and new orders tested capacity at eurozone factories, leading businesses to boost their payrolls. That served to push employment to the highest level since the index's creation in June 1997. Domestic demand also continued to improve with optimism running high among euro area producers for further growth. At the risk of sounding like a broken record, the outlook for the Eurozone manufacturing sector remains strong as businesses expect improving economic conditions and rising demand to continue to support growth over the next 12 months.
Brushing aside this week's jobs report, investors were generally upbeat as Congress continued to move forward on tax reform by passing a budget that any new tax reforms will have to work within. Next week, investors' attention will shift back to corporate results as third quarter earnings season kicks off. The banks will be among the first to report as JPMorgan, Citigroup, and Bank of America all take the stage. While certain sectors may perform well, earnings expectations are very muted overall. Excluding the energy sector, which is recovering from a dismal few years and which is expected to post 100%+ growth as a consequence of poor comparables, the other sectors in aggregate are expected to post a whopping +2.5% growth according to FactSet. That is hardly the data you'd expect to justify a nearly +5% rise in the markets last quarter.
All this is to say that, the steady rise in the market is all underpinned by big expectations for earnings not so much for Q317, but rather for Q417, Q118 and Q218…each of which are anticipated to have 10%+ profit growth. Those are big hurdles even with the strength of the macro data that is currently being released. The bottom line, however, is that Q3 results themselves are unlikely to be the ones to spoil the party because no one is really expecting all that much. Company guidance, however, is an entirely different matter and what companies have to say could shape the mood for the remainder of the year.
The Week Ahead
We ring the opening bell for third quarter earnings season with big banks JPMorgan, Citigroup, and Bank of America reporting results. We'll also have the latest on U.S. retail sales along with import and export numbers from China.
Reminder: Soiree on Six
Our annual fall celebration is less than two weeks away, and we look forward to seeing many of you there. If you haven't already RSVPd, please let us know if you can join us by calling our office at (214) 891-8131 or by emailing us at events@probityadvisors.com.
Given that this year marks the centennial of the birth of President John F. Kennedy, our event is being held in a location that has a significant place in history, The Sixth Floor Museum at Dealey Plaza. The museum celebrates the life, times, death, and legacy of President John F. Kennedy. It also includes the preserved sniper's perch and rifle that were found after the assassination of President Kennedy on November 22, 1963.
Guests of Probity Advisors, Inc.'s "Sixth Floor Soiree" will be able to visit the museum exhibits and learn more about the social and political landscape of the early 1960s as well as view chronicles of President Kennedy's assassination and its aftermath through historic images, news footage, and artifacts.