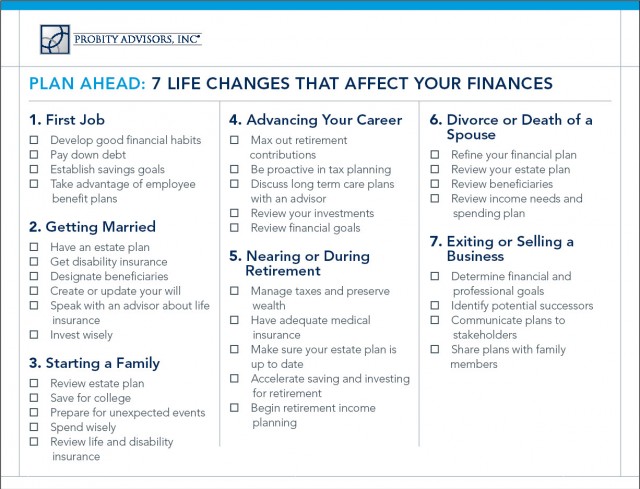 March 10, 2017
The bull market turned 8 years old this week, but investors took little time to celebrate as they were busy preparing for next week's Federal Reserve meeting. A rate hike now appears to be all but a foregone conclusion as the February jobs report pointed to continued momentum in the labor market. In overseas news, the European Central Bank held interest rates steady, sustaining monetary support to the bloc's now accelerating recovery. Meanwhile, China posted its first trade deficit in three years as businesses shuttered for Chinese New Year. Markets fell during four of the five sessions, resulting in the S&P 500 shedding -0.40% for the week.
Not to be Outdone, Employment Hits All-Time High
Businesses added 235,000 jobs in February, following January's upwardly revised figure of 238,000. The unemployment rate fell to 4.7%, down from January's unemployment rate of 4.8%. Average hourly earnings rose a healthy 2.8% year-over-year (YOY), up from January's 2.6% YOY increase. Job gains were noted across a variety of industries with construction jobs leading the way, adding 58,000 to the payrolls – the most in almost a decade. The resurgent manufacturing industry added 28,000 jobs for the largest gain since August 2013. Growth in professional and business services also remained strong with 37,000 new jobs added. The month's payroll gains bring the total number of employed Americans to 152.5 million, the highest level ever recorded.
It should be noted that February is a strange month for employment figures historically, whipsawed by seasonal adjustments stemming from weather unpredictability. This year's mild winter may have front loaded some of these numbers that might otherwise have shown up in later months. Also, despite the strong wage growth seen YOY, real wages are actually not growing as impressively due to the resurgence in inflation. Still, the strong back-to-back reports point to a robust labor market, paving the way for the Fed to lift interest rates at next week's monetary policy meeting.
European Central Bank Holds Rates Steady
Not surprisingly, the European Central Bank (ECB) voted to keep interest rates steady at 0% on the primary refinancing rate and -0.4% on the deposit rate. The ECB also reaffirmed its previously announced decision to reduce its monthly bond purchases from $85 billion to $63 billion in April, choosing to hold that level steady until at least the end of 2017. Although the Eurozone has seen resurgent momentum and a broadening recovery, the ECB is still not convinced prices have firmed enough to warrant a rate hike. It has instead opted to keep interest rates low as a hedge against an unexpected economic slowdown or Brexit fallout. Despite the stock market's enthusiasm over Europe's prospects, ECB President Mario Draghi suggested that the ECB still remains concerned over the economy backsliding, going so far as to say that the central bank stands ready to increase its bond buying program in size and duration as conditions warrant.
China Trade Hits Wall
Chinese exports declined in February just as the country's imports spiked. This lopsidedness resulted in China posting its first trade deficit since 2014. Exports fell -1.3% YOY in U.S. dollar terms. This was well below the median estimate of a 12.3% rise. The drop in exports was partly driven by businesses scaling back ahead of the long Chinese New Year holiday. Blunting the market's concern, however, are more current manufacturing reports signaling a resumption of demand for exports, increased new orders, and higher overall production. In contrast to the export figures, Chinese imports during the period surged 38.1% YOY. This more than doubled January's increase of 16.7% and was significantly greater than the median forecast of a 20% increase. The strong rise in imports was driven primarily by strong demand for commodities such as crude oil and coal. With imports outstripping exports, China ended February with a trade deficit of -$9.15 billion. Considering the healthy manufacturing reports combined with businesses returning to normal operations after the Lunar New Year, the trade deficit is expected to reverse in March and the report was received with little fanfare.
Next week, all eyes turn to the Fed. Although much of the anticipation has been built around the likelihood of a Fed rate hike (current odds for a rate hike stand at 93%), the real story line is whether the central bank will hint at a faster rate tightening cycle. Current market expectations are for three rate hikes in 2017, but a fourth rate hike could be possible if the fundamentals maintain their strong pace. Should the Fed surprise investors with an announcement, bond markets and interest sensitive equity sectors could experience renewed volatility.
The Week Ahead
We're on Fed watch as the Federal Open Market Committee convenes March 14th-15th. We'll also get the latest on consumer spending as the retail sales report drops.
Ch-ch-ch-changes
From graduation to marriage, to starting a new job or anticipating the birth of a child, life can be filled with exciting changes, including unexpected twists and turns. Our advisors recommend preparing financially for a range of milestones and moments to ensure your finances can withstand whatever comes your way.
Below is a checklist that addresses changing financial needs throughout various life stages. This is not a comprehensive list, and we recommend you meet with your advisor to discuss your individual circumstances. Hopefully, this will serve as a starting point for conversations with your advisors and/or with loved ones to help you stay on track towards achieving your financial goals.