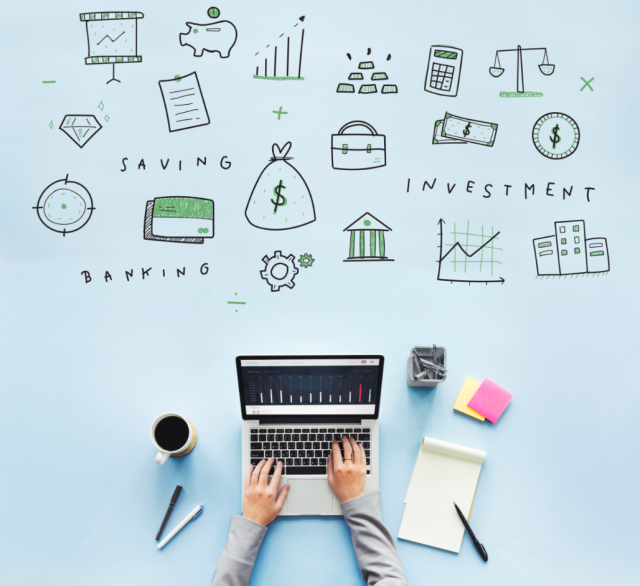 April 28th, 2017
The worlds of politics and markets mixed again this week as voters headed to the polls in France for a preliminary presidential election. In the U.S., Congress failed to meet the April 28th government budget funding deadline, opting instead for a one-week extension in order to hammer out a deal. Meanwhile, the Trump White House announced its highly anticipated tax plan. The main U.S. economic item this week was the initial reading of Q1 GDP, which badly missed expectations. Investors, however, were quick to shrug off the report as continued strong corporate earnings reports served to put markets in the bullish mood. For the week, the S&P 500 added 1.50%.
Macron is Mightier Than Le Pen
Riding the wave of anti-establishment backlash, former investment banker and centrist candidate Emmanuel Macron and former National Front candidate Marine Le Pen advanced to the final round of the French presidential election on May 7th. The first-round results mark the first time the country's two mainstream parties, the Conservative and Socialist parties, will be shut out of the Élysée Palace. With one week left until elections, the candidates are hitting the campaign trail hard to sell voters on their vision for France. Macron is currently the market-favorite, running on a stronger EU and globalization platform. Le Pen is on the other side of the political spectrum, running on a France-first and anti-EU platform. Markets rallied strongly on Monday based on the expectation that Conservative and Socialist voters will now consolidate around Macron – the more mainstream candidate. Markets had feared that Le Pen would attempt to extract France from the EU, dealing a potentially fatal blow to the economic bloc. Although first-round voting was tight among the top 4 candidates, now that the field has narrowed, polls suggest that Macron will win roughly 65% of the runoff vote.
Avoid a Shutdown, Get a Tax Break
It was a busy week in Washington as Republicans raced to show progress ahead of Trump's 100 day mark. Despite Congress failing to reach a final agreement on a short-term funding bill to finance the government through September 30th, the major sticking points to an agreement were narrowed during the week. A key concession came from Trump himself, who pulled his demand for a border wall funding provision. To allow time for remaining items to be ironed out, Congress passed a one-week extension, moving the deadline to May 5th. Also this week, the White House announced its sweeping tax-cut plan which markets have been eagerly anticipating for months. The package seeks to spark 3% economic growth through a series of reductions in business taxes and a major overhaul of the individual tax system. The most notable aspect of the plan is the proposed reduction on pass-through income, which would be taxed at 15%. While the plan was heavy on benefits, it failed to address how these cuts would be recouped. The White House's expectation is that lower taxes will be offset by greater growth, but initial estimates show the plan adding $5.5 trillion to the national debt.
Just a Blip or a Bust?
You wouldn't know it by watching markets recently, but U.S. GDP expanded at its weakest pace in three years. First quarter GDP rose a mere 0.7%, dragged down by a deceleration in consumer spending on goods such as cars and by large swings in inventory investment. The slowdown was partly offset by exports and improved business and housing investment. Exports increased 5.8%, while business investment rose 9.4%. Markets shrugged off the GDP report as first-quarter GDP numbers have tended to be weak in recent years due to seasonal factors that statisticians have struggled to strip away. The concern is that the macro deceleration could ultimately impact earnings. Corporate results, however, have generally been immune to the near-term slowdown, continuing to post solid earnings despite the anemic economic backdrop.
It was an optimistic week. Markets now appear confident the French election will turn out as expected, the government will stay open, and investors will get their tax breaks. However, valuations are also looking optimistic. Markets keep pushing higher on expectations, and with Q1 GDP missing its mark, the concern is how long can earnings really hold up if the consumer doesn't perk up. To be sure there are plenty of positives: a good labor market and an improved compensation picture, good manufacturing and service numbers, solid business investment, better foreign economic conditions, OPEC colluding and oil prices rising. To boot, economists brushed the Q1 reading off and expect a significant bounce back in Q2 GDP. Still, as we've said for some time now, consumers are the key, and they've been on an unexplained hiatus since January.
A strong U.S. Jobs report next week could lend further support for another Fed rate hike. Meanwhile, the U.S. and China both release manufacturing reports.
Seeing More Green This Spring
April is not just about taxes and spring showers. In an effort to encourage Americans to establish and maintain healthy financial habits, the U.S. Senate passed a resolution in 2004 to officially recognize April as National Financial Literacy Month.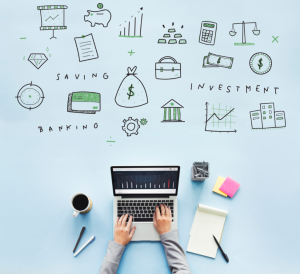 Financial literacy means having an understanding of money and how it works. The bipartisan President's Advisory Council on Financial Literacy defines it as "the ability to use knowledge and skills like long-term vision and planning for the future, and the discipline to use those skills every day."
Unfortunately, more than a decade after the Senate bill was passed, there is still a lack of financial literacy in the U.S. as well as worldwide. Research shows that 43% of the U.S. population and approximately two-thirds of the world's population are financially illiterate. The U.S. ranked 14th in financial literacy among all countries in a study by the World Bank, Gallup, and George Washington University.
A lack of knowledge about financial matters can cause individuals to make less than optimal decisions about borrowing, saving money, investing, spending, and many other issues that can lead to poor outcomes and threaten the financial stability and financial wellness of individuals and families.
A study published this month in The Journal of Political Economy shows that people who invest in financial education and literacy end up with greater lifetime wealth. The study concludes that an astounding 30% to 40% of retirement wealth inequality is explained by differences in financial knowledge.
Financial literacy is critical to achieving financial success and financial security. Our advisors share a firm belief in providing our clients with tools, information, and resources to enhance their understanding of personal financial principles that are essential to making sound financial decisions. These principles include paying down debt, saving for emergencies, creating and managing a budget, understanding the impact of inflation on retirement planning, managing taxes effectively, having a robust financial and estate plan, and creating achievable financial goals. Each year, we provide our clients with a copy of our annual planning and wealth management guide that addresses critical personal financial management topics to help clients make smart financial decisions. The guide can be viewed here and, in addition to regular communication and in-person meetings with your advisor, it provides education for many facets of your financial life so you can make the most of your money — both now and over the long term.
We hope April showers bring May flowers and that everyone sees more green this spring.
Important Disclosure: The information contained in this presentation is for informational purposes only. The content may contain statements or opinions related to financial matters but is not intended to constitute individualized investment advice as contemplated by the Investment Advisors Act of 1940, unless a written advisory agreement has been executed with the recipient. This information should not be regarded as an offer to sell or as a solicitation of an offer to buy any securities, futures, options, loans, investment products, or other financial products or services. The information contained in this presentation is based on data gathered from a variety of sources which we believe to be reliable. It is not guaranteed as to its accuracy, does not purport to be complete, and is not intended to be the sole basis for any investment decisions. All references made to investment or portfolio performance are based on historical data. Past performance may or may not accurately reflect future realized performance. Securities discussed in this report are not FDIC Insured, may lose value, and do not constitute a bank guarantee. Investors should carefully consider their personal financial picture, in consultation with their investment advisor, prior to engaging in any investment action discussed in this report. This report may be used in one on one discussions between clients (or potential clients) and their investment advisor representative, but it is not intended for third-party or unauthorized redistribution. The research and opinions expressed herein are time sensitive in nature and may change without additional notice.