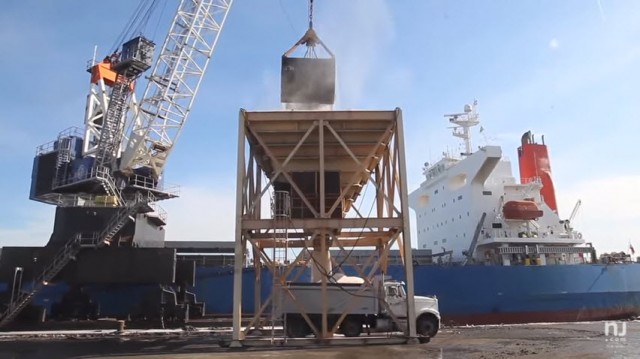 September 29, 2017
Markets wrapped up the quarter on a high note, with the Dow and S&P 500 posting their eighth straight quarterly gain. Contributing to the bullishness this week was the unveiling of the White House's eagerly anticipated tax plan. The news overshadowed economic reports on U.S. consumer spending, international trade, as well as the outcome of the German election, which propelled Angela Merkel to her fourth term as German Chancellor. For the quarter, the Dow and S&P 500 rose 4.31% and 3.72%, respectively.
Hurricane Harvey Washes Out Consumers
Consumer spending remained flat in August, up 0.1% for the month as Hurricane Harvey took a heavy toll on auto sales. The auto category declined -1.8% for the month. The storm's impact is expected to weigh on third-quarter GDP, in large part due to reduced auto spending. Economists are currently estimating the storm impact could shave as much as six-tenths of a percentage point from third-quarter GDP. The market managed to look through the news, however, since the loss in economic output in the third quarter is expected to shift into the fourth quarter as a consequence of delayed purchases from August and September being pushed into October, and as construction spending heats up in the affected communities.
Any Port in a Storm
The U.S. international trade deficit fell to $62.9 billion in August, down nearly $1 billion from July's reading of $63.9 billion. The decline had less to do with international trade balance dynamics as it did with transportation logistics, where Harvey and Irma shuttered ports and delayed shipments. Imports were hit most greatly, falling -$600 million from the previous month. Industrial imports were a standout, declining -1.8% month-to-month. Exports were more resilient, rising $300 million for the month as consumer good exports rose 7.5%. As good as the headline appeared, it is a temporary glitch and with ports back open, the trade gap should now expand back to more normal levels.
Merkel Wins Fourth Term
Angela Merkel won her fourth term as German Chancellor, although her conservative alliance had a poor showing overall. Merkel's Christian Democratic Union and its Bavarian sister-party the Christian Social Union posted their worst results since 1949, winning 33% of the vote, down from 41.5% in the last election in 2013. Although the alliance still holds the largest proportion of seats, the lack of a commanding mandate will now require Merkel to compromise with other parties to a greater degree in order to form a coalition to govern. The process could take up to 100 days, and it throws at least a temporary wrench in pursuing larger euro area reforms.
Investors were quick to brush aside the week's data, instead choosing to focus on the White House's nine-page framework for corporate and individual tax relief. Markets initially bounced on the proposal to slash corporate taxes from 35% to 20%, along with a provision to provide a break to companies in return for on-shoring profits that are currently stashed overseas. Under the proposal, personal tax rates are to be rejiggered, eliminating the 39.6% top tax rate for 35% and consolidating seven income brackets into just three.
While Wall Street liked what it saw, the bill faces formidable hurdles to actually passing, and the White House's initial proposal is likely to be trimmed. The reason being is that, in its current form, the tax plan will have a hard time utilizing the special budget reconciliation rule. The reconciliation rule is helpful because it only requires a majority vote of the Senate instead of the 60 votes that would be required to overcome a Senate filibuster from the Democrats if it were to be voted upon under normal, standing rules. The catch is that under the reconciliation rules, a bill cannot increase the long-term deficit beyond what has already been budgeted, and critics claim the White House's proposal will reach $5 trillion, well above the $1.5 trillion allowed under the draft budget recently passed by the Senate. In order to get under this limit, Republicans face the difficult task of finding savings elsewhere through spending cuts and deduction limits. This will then bring in a host of special interests that will likely cut across party lines and make the bill's passage more difficult. States and municipalities are already challenging the President's proposal to eliminate the deductibility of state and local taxes from the federal income tax calculation. This appears to be just the first of the many obstacles that lie ahead for any tax deal.
The Week Ahead
It's Jobs Friday as the Labor Department releases is September jobs report. We'll also have the latest on U.S. and Eurozone Manufacturing.
Made in America: The Jones Act
There is a really old law that unexpectedly makes headlines from time to time. The Jones Act is a 97-year-old piece of federal legislation requiring that only American-flagged vessels be used for shipments between U.S. ports. This means that ships making domestic port-to-port deliveries must be made in America and owned and crewed at least 75% by U.S. citizens. The law, officially known as the U.S. Merchant Marine Act of 1920, was originally designed to maintain and support the U.S. maritime and ship building industry following World War I when demand for U.S. ships waned, and to ensure the U.S. would have the mariner capacity to mobilize for war. It was also intended to protect American control over domestic waterborne commerce.
The law has some unusual consequences. During the "Polar Vortex" of 2013 to 2014 that brought freezing temperatures and heavy, record-setting snowfall to the Northeast, the state of New Jersey ran out of rock salt used to melt snow and ice. State officials found an available shipment of salt — 40,000 tons — just 400 miles away on the coast of Maine near a large empty ship that was available to bring the salt south. However, the ship did not hail from the U.S. and was banned from delivering the pile of salt that was sorely needed for emergency response crews in New Jersey. This left the state scrambling to shuttle the supply of stranded salt over four trips by a smaller barge — the closest Jones Act compliant ship they could find — that had only a 9,500-ton capacity. That workaround cost the Garden State an additional $700,000.
Compliance with the Jones Act comes at a significant cost to businesses as well. Ships made in America and crewed by Americans are more expensive to build and to run than foreign vessels. The Jones Act led a cattle rancher in Hawaii to look for creative ways to manage the cost of delivering cows to the mainland. The rancher would send his cattle to Canada on foreign ships, and then transport them by land over the border to the U.S. The rancher also tried shipping his smaller cows via airplane, but that didn't work out. Cows that fly never sound like a good idea.
Under certain circumstances, a waiver to the Jones Act can be issued by the Department of Homeland Security, but only if a waiver would be in the interest of national defense or if it is requested by the Departments of Defense or Energy. Shipping costs or humanitarian needs are typically not considered a reason to grant a waiver, however, there have been exceptions.
Yesterday, President Trump issued a temporary waiver of the Jones Act to help relief efforts in Puerto Rico in the wake of Hurricane Maria that left the island devastated with no electricity, with food shortages, and without access to other critical supplies. The waiver will be in effect for 10 days and allows foreign-flagged ships to deliver aid to Puerto Rico from U.S. and foreign ports. Puerto Rico, which is a U.S. territory and therefore required to adhere to the Jones Act, will be able to receive shipments of food, clean drinking water, medicine, clothing, and other needed supplies more quickly and at a lower cost. After a 10-day period, the waver can be extended if needed.
Prior to yesterday, the Jones Act had been waived on September 8th in the aftermath of Hurricanes Harvey and Irma. The Department of Homeland Security stated that the September 8th waiver was in the interest of national defense to facilitate the transportation of fuel across southeastern and eastern states due to the loss of oil refineries and the shut down of a major pipeline caused by the storms. Before this month, the last waiver of the Jones Act occurred nearly five years ago in December 2012 following Hurricane Sandy.
Since the Jones Act was thrust back into the spotlight this week, we can expect to hear much fierce debate about its merits from those in favor and those opposed to the law. Supporters argue the law is necessary to support military readiness and sustain the U.S. industrial base for U.S. shipbuilding. Critics argue the law drives up shipping costs, increases energy costs, and is anti-competitive.
Important Disclosure: The information contained in this presentation is for informational purposes only. The content may contain statements or opinions related to financial matters but is not intended to constitute individualized investment advice as contemplated by the Investment Advisors Act of 1940, unless a written advisory agreement has been executed with the recipient. This information should not be regarded as an offer to sell or as a solicitation of an offer to buy any securities, futures, options, loans, investment products, or other financial products or services. The information contained in this presentation is based on data gathered from a variety of sources which we believe to be reliable. It is not guaranteed as to its accuracy, does not purport to be complete, and is not intended to be the sole basis for any investment decisions. All references made to investment or portfolio performance are based on historical data. Past performance may or may not accurately reflect future realized performance. Securities discussed in this report are not FDIC Insured, may lose value, and do not constitute a bank guarantee. Investors should carefully consider their personal financial picture, in consultation with their investment advisor, prior to engaging in any investment action discussed in this report. This report may be used in one on one discussions between clients (or potential clients) and their investment advisor representative, but it is not intended for third-party or unauthorized redistribution. The research and opinions expressed herein are time sensitive in nature and may change without additional notice.