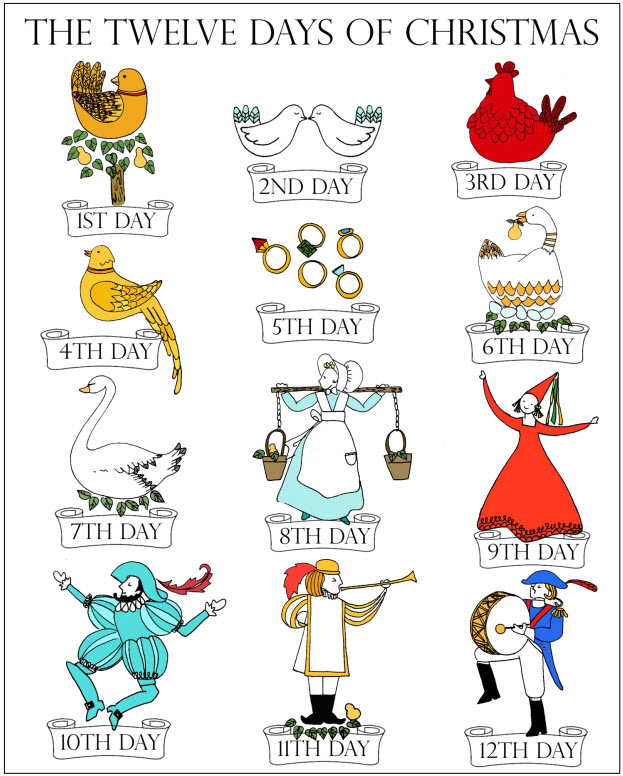 December 15th, 2017
It was another winning week for the Dow Jones Industrial Average, up 1.33% to a new record high of 24,651.74 as investors kept their fingers crossed for tax cuts by Christmas. Adding to the festive spirit was the Federal Reserve lifting interest rates 0.25% which is expected to lift the fortunes of financial services stocks which rallied strongly ahead of the announcement. Rounding out the cheery atmosphere was strong retail sales reports from the U.S. and UK showing shoppers taking advantage of the holiday deals.
Federal Reserve Lifts Banks' Spirits
In a widely anticipated move, the Federal Reserve hiked interest rates 0.25%, bringing the benchmark lending rate from 1.25% to 1.50%. This marks the Fed's third rate hike this year as the central bank remains confident in the economy's continued momentum and robust jobs market. Forecasting a healthy economy and a strong labor market, the Fed expects to hike the rate three times in 2018 and two times in 2019. Those hikes would bring the mid-point of the Fed's target range for interest rates to 2.10% next year and 2.70% in 2019. Next year will also bring a new Fed Chair as current Fed Governor Jerome Powell will take the reins from current Fed Chair Janet Yellen. Powell is expected to continue the Fed's slow but consistent rate-hiking course.
Nine Shopping Days 'Til Christmas
It's an early Christmas for retailers with shoppers busy checking off their holiday lists. Retail sales in November rose 0.80%, beating expectations for a 0.30% increase. Year-over-Year (yoy), sales were up 5.8%, the largest yearly November increase since 2011. Brick-and-mortar stores performed exceptionally well during the month, despite Amazon.com's retail dominance, registering a 3.6% yoy increase in sales for their best November showing since 2010. Home furnishing and electronics-and-appliance stores also performed well, up 8.4% and 6.4%, respectively. Consumers are clearly in the shopping mood, which bodes well for fourth quarter GDP growth as consumer-spending accounts for over two-thirds of economic growth.
Brits were also in the holiday shopping spirit as consumers scooped up their own Black Friday deals. Sales rose 1.10% in November, beating expectations for a 0.40% gain. Blenders, perhaps for the figgy pudding, proved to be the hot ticket item on Black Friday with sales rising 8.60% month-to-month, driven by household goods stores' Black Friday promotions. Clothing and footwear sales also rose during the month due to the chilly December weather, up 1.40%. Unlike U.S. consumers which have been bolstered by a strong labor market, British consumer spending is expected to moderate in the coming months as rising prices and weak wage growth eats into consumer purchasing power.
Final Thoughts
As has been the case for several weeks now, markets continue to be driven by the prospect for tax cuts. Specifically, the market was comforted that the Senate and House versions have now been largely reconciled in a final bill and that the Republicans appear to have lined up their votes behind it. While most of this week's attention focused on Washington, Main Street also did its part to boost the economy with consumer spending having its strongest showing in years. Tax cuts, strong retail sales, and a Fed that stuck to script were just the right combination to put investors in a jolly mood for the week.
The Week Ahead
Our offices will be closed on December 25 and on January 1, and our next edition of Week in Review will hit your inbox on January 5th.
The "Real" Twelve Days of Christmas
On the first day of Christmas, one true love gifted a partridge in a pear tree. But when exactly is the first day of Christmas?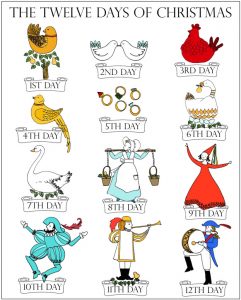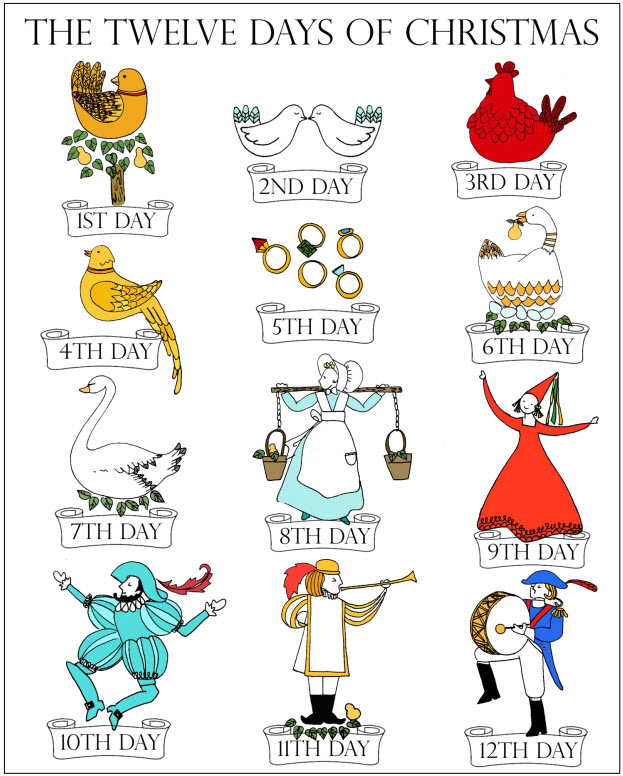 Most would think that the 12 days of Christmas lead up to the big day on December 25. Indeed, the Christmas countdown that most people are familiar with begins December 1 and ends on Christmas Eve. However, according to Western liturgy, the Twelve Days of Christmas represent the time in between the birth of Christ and the beginning of the Epiphany, which is the arrival of the three wise men bearing gifts on January 6. The 12 days count from December 25 until January 5, the eve of Epiphany, but in some traditions, the first day begins on December 26 and includes Epiphany on January 6. In the Eastern Orthodox Church, the Epiphany commemorates the baptism of Christ on January 6.
The word 'Epiphany' means manifestation or to show forth, referring to Jesus being revealed to the world. From the 4th century up until the 19th century, Christmas was celebrated for the 12 days beginning Christmas Eve until the Epiphany. Epiphany is also called Twelfth Night or Three Kings Day, and it was previously as big of a celebration as Christmas Day.
The tradition in the Victorian era was to remove all Christmas decorations on the Twelfth Night so as not to bring bad luck upon the home. If decorations are not removed on Twelfth Night, then your festive baubles, tinsel, and dancing Santas should either be removed by Candlemas Day (February 2) or Shrove Tuesday (the day before Ash Wednesday) or should stay up all year long depending on the tradition you follow.
From all of us at Probity Advisors, Inc., we wish you and your families and loved ones a joyful holiday season and a peaceful and prosperous New Year. Our offices will be closed on December 25 and on January 1, and our Week in Review will resume on January 5th.
Important Disclosure: The information contained in this presentation is for informational purposes only. The content may contain statements or opinions related to financial matters but is not intended to constitute individualized investment advice as contemplated by the Investment Advisors Act of 1940, unless a written advisory agreement has been executed with the recipient. This information should not be regarded as an offer to sell or as a solicitation of an offer to buy any securities, futures, options, loans, investment products, or other financial products or services. The information contained in this presentation is based on data gathered from a variety of sources which we believe to be reliable. It is not guaranteed as to its accuracy, does not purport to be complete, and is not intended to be the sole basis for any investment decisions. All references made to investment or portfolio performance are based on historical data. Past performance may or may not accurately reflect future realized performance. Securities discussed in this report are not FDIC Insured, may lose value, and do not constitute a bank guarantee. Investors should carefully consider their personal financial picture, in consultation with their investment advisor, prior to engaging in any investment action discussed in this report. This report may be used in one on one discussions between clients (or potential clients) and their investment advisor representative, but it is not intended for third-party or unauthorized redistribution. The research and opinions expressed herein are time sensitive in nature and may change without additional notice.