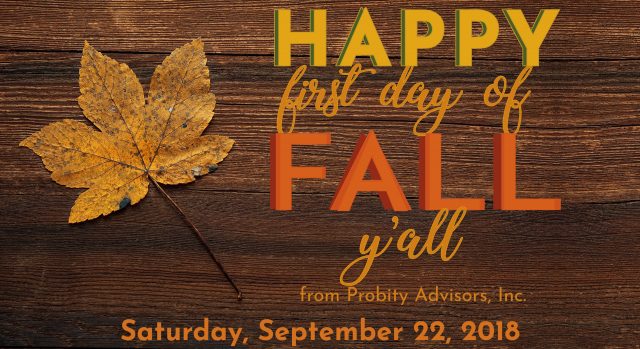 September 21, 2018
Unfazed by more U.S. and China tariffs, bulls pushed the Dow Jones Industrial Average up 2.25% for the week to a new all-time high of 26,743.50. The positive sentiment on the Street was driven by news the Trump administration would impose 10% tariffs on $200 billion of Chinese imports, below the 25% tariffs the White House had previously floated. Markets shrugged off China's retaliatory tariffs of 10% tariffs on $60 billion as being relatively tame compared to the 20% tariffs that had been expected. Economic news was relatively light, with housing starts showing a rebound while existing home sales showed continued weakness in entry-level home sales. Overseas, eurozone manufacturers continued to expand in September, but at a slower pace as exporters began to feel the pinch of U.S. tariffs.
Apartment Building Lifts Builders
U.S. housing starts rose 9.20% month-to-month in August to a seasonally adjusted annual rate of 1.282 million units beating estimates of 1.235 million units. Results were driven by a 29.3% jump in apartment building. Single-family construction rose a more modest 1.90%. Despite the rise in housing starts in August, weakness appears to lie ahead for homebuilders. Building permits, which signal how much construction is in the pipeline, fell -5.70% month-to-month to a rate of 1.229 million units. The decline in building permits was driven by a slowdown in single-family and apartment building as rising material costs, labor, and land shortages continue to squeeze builder profit margins. This makes it increasingly unprofitable for homebuilders to break ground on homes at lower price points where housing demand is the greatest.
High Prices Sideline Buyers
Rising home prices, higher mortgage rates, and low inventory continued to pressure the housing market. Existing home sales fell -1.50% year-over-year (yoy) to a seasonally adjusted rate of 5.34 million homes in August. Results were driven by a drop in sales at lower price points. Sales for entry level single-family homes priced below $100,000 fell -12%, while sales for homes in the $100,000 to $250,000 price range fell -2.00%. Homes at the upper end of the housing market of $1 million+ rose 12%, while homes in the $750,000 to $1 million range rose 9%. For the month, the median sales price rose 4.60% from the year ago period to $264,800. Although demand for housing remains high at lower price points, consumers continue to err on the side of caution, opting to rent or stay in their current homes instead of bidding up prices to lofty levels.
Eurozone Manufacturing Slows
Eurozone manufacturers continued to expand in September, albeit at a slower pace. The Eurozone Manufacturing Purchasing Managers Index slowed to 53.3 in September from 54.6 in August as production increased at its slowest rate since May 2016. Numbers above 50 indicate expansion in the manufacturing sector, while numbers below 50 indicate contraction. New orders posted their weakest rise since February 2015 as new export orders failed to grow for the first time since June 2013. The euro area's growth engines, Germany and France, both posted slowdowns in manufacturing. German output growth fell to its lowest level since April 2016, driven by a drop in exports. French manufacturers reported output growth near a two-year low as exports fell for the second time in three months. Further weakness may lie ahead for the Eurozone as the region grapples with the on-going U.S. trade dispute and the inability to negotiate terms over Brexit. The UK's move to exit the EU has become front page news once again as Brexit talks have broken down, with the UK announcing it is prepared to leave the EU without a deal.
Markets remained confident this week, even as the U.S. maintains the upper hand in applying trade pressure on China. As a global exporting powerhouse, the Chinese economy is much more vulnerable to a slowdown in global demand than the U.S. economy. Economists estimate the current U.S. tariffs on Chinese goods could slow Chinese growth by 0.50% in 2019. In contrast, economists estimate the U.S. will take a more modest 0.20% hit to GDP from Beijing's retaliatory tariffs. Although the hit to GDP may be manageable in the short-term for the two countries, other countries are already beginning to note economic slowdowns, particularly the EU which showed its factory floors are beginning to struggle. The U.S. and China have little incentive to sort their trade issues out as long as growth remains high, but the pain from a broader global economic slowdown just might be the catalyst that brings them together.
The Week Ahead
It's a big week for financial markets as the Federal Reserve holds its Federal Open Market Committee meeting, where it is widely expected to raise rates for the third time this year. In economic news, we'll check in on international trade. Overseas, China releases its latest manufacturing numbers.
Happy First Day of Fall, Y'all!
Goodbye, summer. Tomorrow marks the first official day of fall. Time for football, pumpkin patches, apple picking, hot chocolate, crockpots, corduroy and sweater weather. Each year in September around the 21st, 22nd or 23rd, the sun appears directly above the equator and marks the exact time of the fall or autumnal equinox in the Northern Hemisphere. After tomorrow, the sun will continue to get lower in the sky and days will become shorter until the winter solstice in December. On the autumnal equinox, day and night are both roughly 12 hours long in most of the world.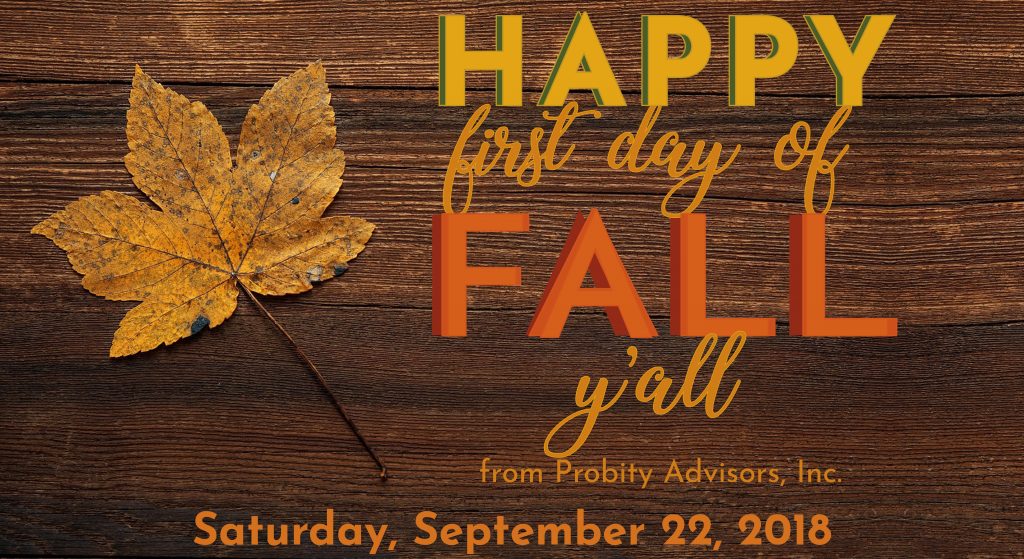 While tomorrow marks the astrological start of fall, meteorologists define the seasons in groups of three equal months for ease of record keeping, so they bid adieu to fall on August 31st. Another equinox fun fact: on Saturday, the sun rises due east and sets due west for most of the world, except at the North and South Poles.
There is an exact time when the autumnal equinox occurs. According to weather.com, below are the times for various regions:
Eastern Daylight Time: 9:54 p.m.
Central Daylight Time: 8:54 p.m.
Mountain Daylight Time: 7:54 p.m.
Mountain Standard Time (Arizona): 6:54 p.m.
Pacific Daylight Time: 6:54 p.m.
Alaska Daylight Time: 5:54 p.m.
Hawaii-Aleutian Standard Time: 3:54 p.m.
With warm temperatures in the forecast this weekend, we will just sit here and wait for our first cold front. And, as we like to say around here, Happy First Day of Fall, Y'all!
Important Disclosure: The information contained in this presentation is for informational purposes only. The content may contain statements or opinions related to financial matters but is not intended to constitute individualized investment advice as contemplated by the Investment Advisors Act of 1940, unless a written advisory agreement has been executed with the recipient. This information should not be regarded as an offer to sell or as a solicitation of an offer to buy any securities, futures, options, loans, investment products, or other financial products or services. The information contained in this presentation is based on data gathered from a variety of sources which we believe to be reliable. It is not guaranteed as to its accuracy, does not purport to be complete, and is not intended to be the sole basis for any investment decisions. All references made to investment or portfolio performance are based on historical data. Past performance may or may not accurately reflect future realized performance. Securities discussed in this report are not FDIC Insured, may lose value, and do not constitute a bank guarantee. Investors should carefully consider their personal financial picture, in consultation with their investment advisor, prior to engaging in any investment action discussed in this report. This report may be used in one on one discussions between clients (or potential clients) and their investment advisor representative, but it is not intended for third-party or unauthorized redistribution. The research and opinions expressed herein are time sensitive in nature and may change without additional notice.