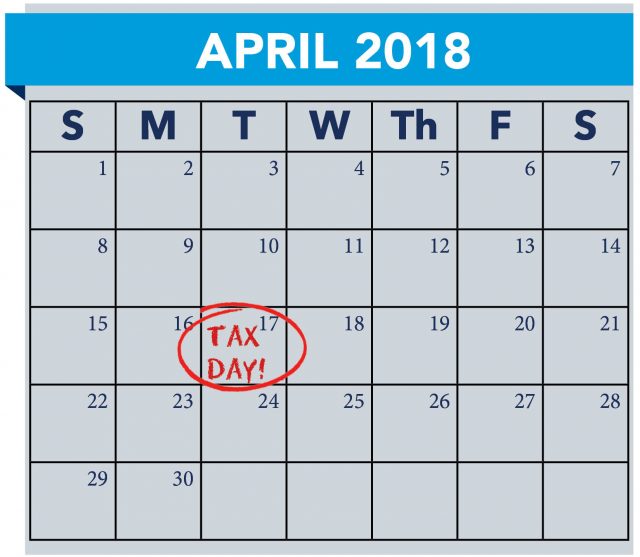 April 6th, 2018
Having taken a break from our regular commentary for Good Friday, we find ourselves this week picking up exactly where we left off. Investors' oscillations between tariff concerns and optimism continued to whipsaw markets as the White House and China unveiled dueling plans to place $50 billion in tariffs on one another's exports. Those amounts, and the industries on which the tariffs would be targeted, had been widely anticipated by markets, but the week took a more pessimistic tone on Friday as the Trump administration acknowledged it was considering an additional $100 billion in tariffs. If enacted, the total tariffs now being considered by the US would equate to nearly 50% of the US' net trade deficit with China. Needless to say, the new revelation and amplifying rhetoric made investors skittish, and otherwise drowned out the week's economic reports on manufacturing and jobs. It was an up and down series of trading sessions this week, but by the time Friday's closing bell rung, the Dow finished in the red -0.71%.
Nonfarm Payrolls Miss Expectations
The Bureau of Labor Statistics reported businesses added 103,000 to the payrolls in March, well below economist expectations of 193,000, while workers' wages grew 2.70% from a year ago. The unemployment rate itself remained unchanged at 4.1%. The report also upwardly revised February's payrolls to 326,000 from a previously reported 313,000. Markets generally shrugged off the payroll number miss, chalking up the weak report to weather disruptions along the densely populated East Coast which kept many people from being counted, while the moderate wage growth soothed those who were concerned over the strength of that figure in January, and the impact it might have in forcing the Fed to be more aggressive in the rate hike path.
U.S. Manufacturing Strong Despite Tariff Talk
Manufacturing floors continued to hum despite the risk of additional tariffs. The Institute for Supply Management Manufacturing Index hit 59.3 in March, down from 60.8 in February. A reading above 50 indicates expansion in the manufacturing sector, while numbers below 50 indicate contraction. Sub-components of the manufacturing index eased somewhat, yet still remained well in expansion territory. The production sub-index fell 1 point to 61.0 in March, new orders fell to 61.9 from 64.2 in February, and employment fell 2.4 points to 57.3 in March. Strength in the manufacturing sector proved to be broad-based with 17 of 18 industries posting growth.
Manufacturers also gave us our first read on the impact U.S. tariffs on steel and aluminum imports were having on the economy. The tariffs were made effective two weeks ago. They showed the tariffs were causing anxiety among purchasing managers, driving near-term prices higher and leading to inventory shortages for non-contract customers. Manufacturers also reported future supply chain concerns, given that the full impact from the tariffs are not expected to be felt for another few weeks as existing inventories dwindle and the replacement cycle kicks into gear. Supply chain disruptions are likely to become even more pronounced if the latest round of tariffs on China, who was largely excluded from impact from the metal tariffs, are implemented. Given how dominant the services sector has become in the US over the last several decades, we sometimes lose perspective on the fact that manufacturing and exports still account for 12% of our growth. For this reason, investors are anxious to see how tariff threats translate into an impact on Q2 GDP.
After nibbling around the edges to defend what it has characterized as "strategically important" domestic industries, the Trump administration now appears to have pivoted to its primary target — China. China and the US have been fighting an unspoken trade and technology war for some time, and the most recent maneuvers simply bring this reality into the open. China's "Made in China 2025" plan outlined their nation's industrial development goals in which China has stated its ambition to dominate industries such as information technology, alternative energy, bio-medical, aerospace and robotics – areas where the US has enjoyed a historical advantage. In turn, China has geared its governmental policies and subsidies towards the 2025 goal, using the economic gains garnered from the US trade imbalance to fund that ambition while providing Chinese companies an unfair advantage competing in global markets. That's the argument at least. And, while the specifics in tactics one might undertake to defend the US from being usurped can be debated, there is little doubt about the strategic endgame, the enabling economics and the need to do something about it. Wall Street, and the economy more generally, are having to wake to this reality. As things stand, we remain optimistic. First, the current salvos between China and the US are likely to be more bark than bite. Both have a lot to lose and the logical end is to negotiate. Perhaps more importantly, however, is that in bringing the national competition into the open, and acknowledging it through policy, we will either open markets to US companies or force a retooling of our industrial complex to better compete for the future.
The Week Ahead
Markets turn their attention to the first quarter earnings season which kicks off in earnest next week. Earnings are expected to rise 18.40% year-over-year in the first quarter helped by corporate tax reform. Notable reports are expected from financial giants JPMorgan and Blackrock. In economic news, we'll have the latest on inflationary pressures as U.S. consumer and producer prices are released.

Time to Make 2017 IRA Contributions:
Savers have until April 17th to make contributions for last year to either a traditional IRA or a Roth IRA
While the clock is ticking, there is still time to contribute to your individual retirement account (IRA) for the calendar year 2017. And, if you do not have a retirement account in place, you can still establish one and contribute to it for the 2017 tax year.
The deadline to make contributions is Tax Day, which is just 11 days away. It falls on Tuesday, April 17th this year because April 15th is a Sunday, and the tax deadline is postponed when the 15th lands on a weekend or legal holiday. Monday, April 16th is Emancipation Day, a holiday that marks the abolition of slavery in the District of Columbia, and it's a legal holiday in Washington, D.C. Under U.S. tax law, legal holidays in D.C. affect the filing deadline across the country.
According to recent research, a mere 12% of U.S. households contribute to traditional or Roth IRAs. This means that the majority of American taxpayers aren't taking advantage of the benefits of these types of retirement savings accounts. The same research study also showed that more than one-third of U.S. households (35%) reported they owned IRAs. The research was conducted by the Investment Company Institute. The benefit of contributing to an IRA is that the dollars you put in are able to grow tax-deferred in a traditional IRA or tax-free in a Roth IRA.
There are additional differences between the traditional and Roth IRA that savers should know. As mentioned above, the primary difference is how the contributions and withdrawals are taxed. With a traditional IRA, contributions are made with pre-tax dollars, meaning that the money you contribute to a traditional IRA is deducted from your taxable income for that year, thereby reducing your tax bill. In retirement, when you tap into your traditional IRA, you are taxed on those withdrawals at ordinary income tax rates. With a Roth IRA, you are taxed up front, so that when you withdraw funds from a Roth IRA in retirement, you will not pay taxes on the money you take out or on any growth in the account. Roth IRAs have income limits that affect whether you can contribute the maximum amount or whether you are eligible to make any contributions. Traditional IRAs do not have income limits for savers, however, high earners may not get the upfront tax deduction when making contributions. Traditional IRAs are subject to required minimum distributions (RMD) once you turn age 70 ½. Roth IRAs are not subject to the RMD rules.
For the 2017 tax year, eligible taxpayers can contribute up to $5,500 to an IRA or Roth IRA. Individuals who are age 50 or older can contribute an additional $1,000 which is called the "catch up" contribution. If you invest in both a traditional IRA and a Roth IRA, the total amount of money you contribute to both accounts can't exceed the annual limit.
More than a third (36%) of IRA contributions were made in the three weeks leading up to the tax filing deadline in the last two tax seasons according to Fidelity Investments internal customer data. The earlier you make your contributions, the more time your savings has to grow and to benefit from compounding. Furthermore, one of the greatest non-tax benefits of having assets in a traditional or Roth IRA is that under federal bankruptcy law (and most state bankruptcy law), the assets you hold in your IRA are totally exempt from the judgement claims of creditors.
You still have time to take advantage of the benefits of contributing to your IRA … 11 days to be exact.
Important Disclosure: The information contained in this presentation is for informational purposes only. The content may contain statements or opinions related to financial matters but is not intended to constitute individualized investment advice as contemplated by the Investment Advisors Act of 1940, unless a written advisory agreement has been executed with the recipient. This information should not be regarded as an offer to sell or as a solicitation of an offer to buy any securities, futures, options, loans, investment products, or other financial products or services. The information contained in this presentation is based on data gathered from a variety of sources which we believe to be reliable. It is not guaranteed as to its accuracy, does not purport to be complete, and is not intended to be the sole basis for any investment decisions. All references made to investment or portfolio performance are based on historical data. Past performance may or may not accurately reflect future realized performance. Securities discussed in this report are not FDIC Insured, may lose value, and do not constitute a bank guarantee. Investors should carefully consider their personal financial picture, in consultation with their investment advisor, prior to engaging in any investment action discussed in this report. This report may be used in one on one discussions between clients (or potential clients) and their investment advisor representative, but it is not intended for third-party or unauthorized redistribution. The research and opinions expressed herein are time sensitive in nature and may change without additional notice.