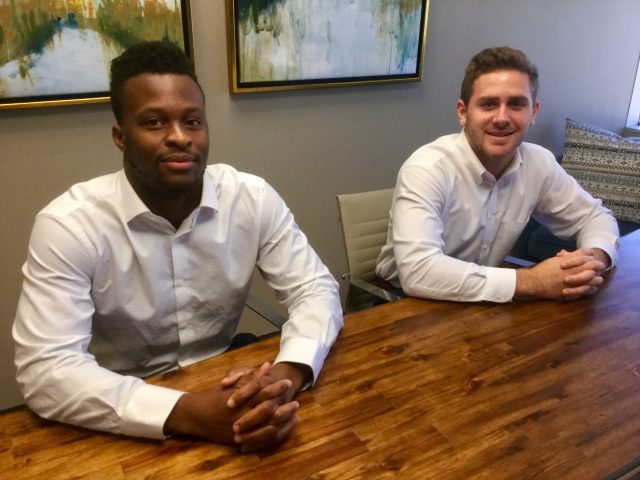 June 29th, 2018
Markets managed to pull together a late week rally, but it was not quite enough to put the Dow Jones Industrial Average into the black for the week. Trade concerns continued to dominate the tape as the Trump administration's focus shifted during the week from curtailing Chinese tech investments to potentially imposing auto tariffs on Canada, Mexico, and the European Union. Canada released its own retaliatory tariffs on US goods, enflaming the situation between the nations amid stalled NAFTA negotiations. The effects of tariffs are increasingly percolating into parts of the economy as new orders for durable goods slipped for the month of May, while other businesses appear to be trying to front run the tariffs' effective date, evidenced in the international trade report's exports. Meanwhile, multiple estimates for US Q2 growth indicate the quarter will be blistering, ranging from 4.5%-5.3% growth, driven by the narrowing trade deficit, tax cuts, corporate spending, a stronger consumer and business investment. In responding to this week's data, investors emotions oscillated from "look out below" to the "the sky's the limit", with the Dow posting a -1.26% loss overall for the week.
Trade Deficit Narrows
The U.S. trade deficit narrowed 3.70% to $64.8 billion in May for the trade deficit's second consecutive monthly decline. Both imports and exports rose during the month, but exports rose at a faster pace, mathematically narrowing the gap. Exports increased 2.10% to $143.6 billion, while imports were up only 0.20% to $208.4 billion. Export growth was driven by strong demand for food, feeds, beverages, capital goods, and consumer goods. In the rush to ship orders, trade activity should continue to hold up in June as the bulk of the tariffs and retaliatory tariffs will not go into effect until July. This front running will obscure some of the meaningfulness of the strength we expect to see in Q2's GDP number, and we are likely to see exports convert to a drag on Q3 GDP growth and longer term if the tariffs really do materialize.
Durable Goods Orders Cool
New orders for durable goods, items ranging from washing machines to aircraft that are meant to last three years or more, fell -0.60% in May. The decline was driven mainly by a -1.00% decline for transportation equipment. Orders for non-defense capital goods, which exclude volatile aircraft, a closely watched proxy for business spending plans, fell -0.20% last month. However, April's durable goods orders were upwardly revised from a 1.00% rise in April to a 2.30% increase. A slowdown in shipments next month is expected given that the decline in this month's orders was broad-based. Orders for electrical equipment, appliances, and components fell -1.50% for the month, their biggest drop in six months. That was a sharp reversal from the 2.10% rise in April. Meanwhile, orders for fabricated metals fell -1.20% as steel and aluminum tariffs on China pushed steel prices higher. Orders for motor vehicles and parts fell -4.20% last month for their biggest drop since January 2015.
Today manages to wrap up the quarter for investors. It may be hard to remember, but believe it or not, the markets spent much of the quarter in rally mode – that was until the reality of a trade war set in over the last several weeks. Despite the recent volatility, bulls still managed to come out on top, with the Dow Jones Industrial Average notching a 0.70% gain for the quarter. Economic fundamentals continue to favor the bulls, supported by a strong jobs market, tax cuts and consumer spending. The trade disputes, so far and on net, are having the perverse effect of actually accelerating business activity which will front load growth into Q2. The market knows this, however, and the longer-term impact of tariffs is that they raise costs and slow growth. Add to this that inflation, both from demand imbalance and from tariffs, is rising. Labor markets are tight. Borrowing costs are increasing. Debt levels overall are fairly high, and credit spreads are low. Put it all together, and one can see why markets are not thrilled about picking a trade battle. Still, most economists see the Fed as the biggest threat to the economy, believing 2020 is the earliest we are likely to see a recession. In the meantime, corporations continue to print money. Current estimates are calling for Q2 S&P 500 earnings to increase 19% year-over-year on 8.20% higher revenues. Considering the recent market weakness, the S&P 500 trades at a reasonable 17.6x estimated full-year 2018 earnings. With such strong corporate outlooks, if we do manage to see a resolution of some of the trade rifts, we could see a substantial second half performance for the markets. To steal from Trump, "IT COULD BE HUUUUUGE".
The Week Ahead
It's a big week for economic news as the U.S. releases reports on jobs and manufacturing.
Probity Welcomes Two Summer Interns
We are excited to introduce Probity's summer associates, Collin Rock and Mikial Onu. Our interns have been hard at work learning from several of our advisors and gaining a deeper understanding of Probity's client-centered approach to financial planning, estate planning, and wealth management. Mikial and Collin were introduced to Probity through Southern Methodist University's (SMU) Life After Ball program that helps college athletes develop a professional network and gain real-world skills through internships that will facilitate a transition into a career after graduation.
Collin Rock is a junior at SMU where he is studying markets and culture with a minor in business finance and where he is also on the football team. He graduated Cum Laude from Cypress Ranch High School in Cypress, TX in 2016 and was a member of the National Honor Society and the Key Club. In high school, Collin played quarterback and led his team to the 6A Division I state finals in his junior year. That same year, he helped his high school team win the 6A state baseball title. Collin was named one of "Texas' Best" Athletes by Dave Campbell's Texas Football Rising Magazine in 2016. Collin is following in the footsteps of his father who played football for Texas A&M. Off the field, Collin enjoys golfing when he isn't training with the Mustangs, and he is a member of Sigma Alpha Epsilon fraternity.

Mikial is heading into his junior year at SMU where he is majoring in finance and plays football. This week, he was named a member of the American Athletic Conference All-Academic team. Mikial came to Dallas from Sugar Land, TX where he played football and basketball and ran track for George Ranch High School. While in high school, Mikial helped clinch a 56-0 victory in his school's first ever state title game. In Texas, we take our high school football seriously: high school championship games have been known to draw more fans than college bowl games so this was no small feat. This past season, Mikial led the Mustangs in tackles with 105. Along with his rigorous football and academic schedule, Mikial is a member of the Phi Gamma Delta fraternity and maintains a 3.43 GPA. He is on track to graduate a semester early in December 2019. Mikial's commitment to giving 100% both on and off the field comes from seeing his family work hard and succeed. His cousin Quandre Diggs plays cornerback for the Detroit Lions, cousin Quentin Jammer played cornerback for the San Diego Chargers and Denver Broncos, and cousin Chris Jammer played cornerback at Rice University. Mikial's older brother Isaac built a successful financial advisory practice in Atlanta, GA and has also become a popular Nigerian singer who competed on American Idol in 2006.
Since Collin and Mikial both play safety for the Mustangs, they have a palpable camaraderie and a friendly competitiveness. It's like our office March Madness pool all over again.
Important Disclosure: The information contained in this presentation is for informational purposes only. The content may contain statements or opinions related to financial matters but is not intended to constitute individualized investment advice as contemplated by the Investment Advisors Act of 1940, unless a written advisory agreement has been executed with the recipient. This information should not be regarded as an offer to sell or as a solicitation of an offer to buy any securities, futures, options, loans, investment products, or other financial products or services. The information contained in this presentation is based on data gathered from a variety of sources which we believe to be reliable. It is not guaranteed as to its accuracy, does not purport to be complete, and is not intended to be the sole basis for any investment decisions. All references made to investment or portfolio performance are based on historical data. Past performance may or may not accurately reflect future realized performance. Securities discussed in this report are not FDIC Insured, may lose value, and do not constitute a bank guarantee. Investors should carefully consider their personal financial picture, in consultation with their investment advisor, prior to engaging in any investment action discussed in this report. This report may be used in one on one discussions between clients (or potential clients) and their investment advisor representative, but it is not intended for third-party or unauthorized redistribution. The research and opinions expressed herein are time sensitive in nature and may change without additional notice.