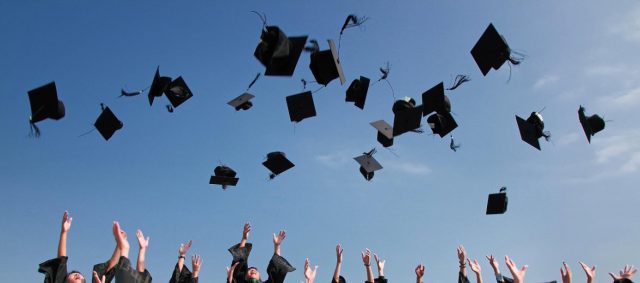 June 1st, 2018
Global headlines dominated markets this week. A political impasse in Italy that could have forced a snap election and threatened Italy's creditworthiness by strengthening the hand of Italy's anti-EU parties sent shockwaves through credit markets on Tuesday as investors grappled with concerns that Italy would be the next to follow the UK's lead in exiting the EU. Those concerns dissipated by mid-week once the country's leading parties, Five Star and the League, struck a deal to form a ruling coalition, avoiding another election and suggests to investors that Italy is likely to remain in the EU despite the ruling coalition's rhetoric and criticism of the institution. This news was met with a sigh of relief on Wednesday, before investors were rattled once again on Thursday over the renewed prospects of a trade war when the Trump administration suddenly announced it would revoke its previous exemptions and instead move forward in imposing steel and aluminum tariffs on Mexico, Canada, and the EU. While markets were initially caught flatfooted, they managed to close well off their lows as a consensus developed that this was likely a negotiation tactic in response to stalled talks. This week's global developments managed to overshadow an otherwise strong crop of economic reports on jobs and manufacturing which led to a 200+ rally on Friday. Despite the week's volatility, in the end, the Dow managed to recover much of its losses from earlier in the week to finish down only -0.48% for the week.
Hiring Heats Up
The jobs market sizzled in May with businesses adding 223,000 jobs to the payrolls. This managed to easily cruise past the estimate for 188,000 new jobs. The unemployment rate ticked down to 3.80% for its lowest reading since April 2000, while the much-followed wage growth number rose a relatively modest 2.70% year-over-year. Job gains were broad based with gains in education and health services +39,000, retail trade +31,000, construction +25,000, professional and technical services +23,000, and manufacturing +18,000. Today's report was interpreted as a positive, but the low unemployment figure and rising wages are beginning to point to a very tight labor market that the Fed is likely to want to stay in front of by raising rates again this month.
Manufacturing Strong Despite Tariffs
U.S. manufacturing remained strong despite on-going tariff negotiations. The Institute for Supply Management reported manufacturing rose to 58.7 in May from 57.3 in April as survey respondents reported strong demand both domestically and internationally. Readings above 50 indicate expansion in the manufacturing sector while numbers below 50 indicate contraction. The index showed new orders rose 2.5 points to 63.7, while production rose 4.3 points to 61.5. Employment was also strong during the month, up 2.1 points to 56.3. Despite previously announced tariffs on Chinese steel, prices remained in check, rising only 0.2 points to 79.5. This week's announced steel and aluminum tariffs on the U.S.' key trading partners, however, could throw a wrench into things in the manufacturing sector if businesses are forced to seek out alternative suppliers.
Although the week saw its moments of tumult, May's strong jobs and manufacturing numbers managed to soothe investor sentiment. The tough tariff talk aside, investors still seem convinced the White House's strategy to impose tariffs on its closest allies is simply a tough negotiating tactic to win the concessions they're seeking. Canada, as the largest steel exporter to the U.S., is poised to take a $12.8 billion hit to its steel industry, while Mexico could see a $2 billion hit. With the three countries locked in on-going NAFTA negotiations, and with those talks having stalled in recent weeks, the latest tariffs are being seen as possibly the "stick" to get everyone back to the table.
The Week Ahead
It's a slow week for economic reports with international trade in the U.S. and China being the highlights of the week.
Tips for the New College Grad
It's June which means that hordes of college seniors are donning their caps and gowns, accepting their hard-earned degrees, and transitioning into post-college life. Graduation is an excellent time for young adults to get their financial life started on the right foot. Our advisors have outlined some key points that new graduates can implement. If you have a family member or loved one who recently graduated from college or who may soon graduate, please feel free to pass along.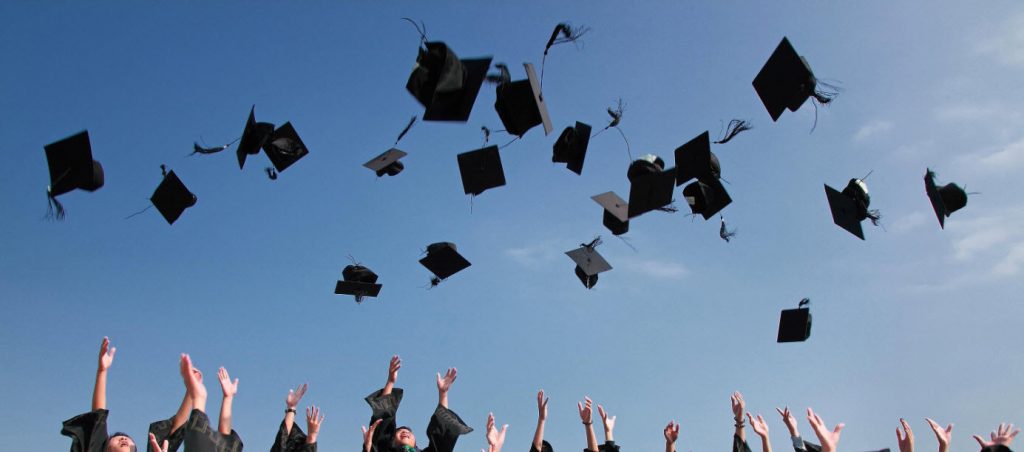 Get ahead of student loans.
One of the biggest challenges facing new grads is debt. These days, 70% of college students graduate with hefty student loans. In 2017, the average student borrower carried more than $37,000 in student loan debt. Some lenders may offer a six-month grace period following graduation in which borrowers are not yet required to make a loan payment, however, the grace period and the terms of each loan vary by lender. New grads need to know their loan repayment terms and the interest rate. Review your student loan refinancing options and also be sure to update your lender with any changes in mailing address, telephone number, email address, and other contact information.
Minimize your biggest expense.
Housing will likely be the biggest living expense. Graduates should consider pooling resources with friends to share rent and other expenses instead of living alone. Or — gulp — move back in with mom and dad until they can get their financial footing.
The average starting salary for a new grad is just slightly higher than last year — $50,390 for 2018 grads compared to $49,000 for the class of 2017 according to a survey by Korn Ferry — but the job market is extremely hot (as today's jobs report showed). The unemployment rate for May dropped to 3.8% which is the lowest it has been since April 2000, matching a previous low in 1969. New grads are going to learn a ton no matter what job they take, and when you are in your twenties and have the freedom to explore different opportunities, it's less about holding out for the perfect job than taking a reasonable job, putting your head down, working hard, beginning to earn and save money, and learning as much as possible. If you do that, good things will follow.
Spend less than you make.
This is one of the best pieces of advice for anyone, regardless of age. The good financial habits established now can reap rewards later in life. Rather than just living within your means, try living below your means or just keep living like a college student. Don't get sucked into the lifestyle creep, meaning that when you get raises or bonuses, don't automatically spend that money but consider using it to pay down debt, saving it, or investing it.
New grads are advised to create a monthly budget that includes, at a minimum, these common expenses: 1) rent/housing, including utilities, (2) student loan payments, (3) transportation, (4) food, (5) and savings. This will provide a snapshot of how much is left over for discretionary spending. Take advantage of free online budgeting tools that make it easier to track spending. Learning to budget now will save you a lot of headaches as you get older and your finances become much more complicated.
Avoid financial peer pressure.
In college, living a pauper's life may have been commonplace, but once friends secure their first jobs out of college, they may have vastly different paychecks. Furthermore, some may be living beyond their means and taking on more debt. If you don't want to spend your entire life living paycheck to paycheck, stick to your own budget and know how much you have to spend on social affairs such as happy hours and dining out. Find ways to spend time with friends that don't involve spending a ton of money, or hang out with friends who don't spend money frivolously. Unfortunately, financial peer pressure doesn't end so it's important to learn how to keep it from destroying your finances.
Start saving and make it automatic.
Establishing good habits is more important than how much you are able to save when starting out, but there are a number of ways you can set up automatic savings that, over time, can make a huge difference in your financial security. You can set up automatic withdrawals from your bank account into a savings account or set up automatic payroll deductions to contribute to your 401k. If your employer offers a 401(k) plan, contribute as much as you can — ideally at least enough to get the maximum employer match. The younger you are when you start saving, the more powerfully compounding interest can work for you.
This is a good habit to establish early. It will also help you build credit and avoid late fees that can add up substantially.
Begin establishing an emergency fund.
Once you have an income, start building an emergency fund to prepare and plan for contingencies, such as losing a job, a personal injury, an expensive car repair, unexpected medical bills, or other, unanticipated event. Start by saving enough to cover your living expenses for one month, and then gradually increase toward an emergency fund that could cover all of your expenses for six months to a year of unemployment.
Important Disclosure: The information contained in this presentation is for informational purposes only. The content may contain statements or opinions related to financial matters but is not intended to constitute individualized investment advice as contemplated by the Investment Advisors Act of 1940, unless a written advisory agreement has been executed with the recipient. This information should not be regarded as an offer to sell or as a solicitation of an offer to buy any securities, futures, options, loans, investment products, or other financial products or services. The information contained in this presentation is based on data gathered from a variety of sources which we believe to be reliable. It is not guaranteed as to its accuracy, does not purport to be complete, and is not intended to be the sole basis for any investment decisions. All references made to investment or portfolio performance are based on historical data. Past performance may or may not accurately reflect future realized performance. Securities discussed in this report are not FDIC Insured, may lose value, and do not constitute a bank guarantee. Investors should carefully consider their personal financial picture, in consultation with their investment advisor, prior to engaging in any investment action discussed in this report. This report may be used in one on one discussions between clients (or potential clients) and their investment advisor representative, but it is not intended for third-party or unauthorized redistribution. The research and opinions expressed herein are time sensitive in nature and may change without additional notice.