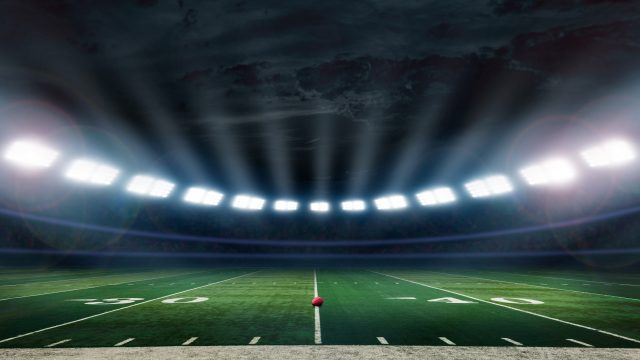 February 2nd, 2018
Punxsutawney Phil emerged from his burrow on Gobbler's Knob this morning only to see his shadow, which according to legend, suggests we should expect six more weeks of winter. Phil's prediction apparently cast a long shadow on Wall Street as well, as a gloomy attitude gripped markets with the Dow Jones Industrial Average suffering its worst weekly performance in 2 years. The week's dismal performance came despite a strong January jobs report, but ultimately it was the markets' interest rate and inflationary concerns that drew most traders' attention. This week's performance snapped the Dow's four-week winning streak, by sliding -4.12% overall.
Help Wanted
Businesses continued to post their "Help Wanted" signs in January, adding 200,000 to the payrolls. The U.S. labor force grew proportionately such that that the official unemployment rate held steady at 4.10% despite having added additional payrolls. Wages grew at a strong 2.90% annualized rate. This was the best wage pickup since mid-2009. The December jobs report was also revised higher to show 160,000 jobs were added during the month rather than the previously reported 148,000. This most recent jobs report showed broad strength in the goods-producing sector where construction added 36,000 jobs, manufacturing hired 15,000 workers, and durable goods-related industries added 18,000 hires. The labor market remains one of the brightest spots in the current economic theme, but markets this week turned leery to whether the wage growth acceleration would lead to larger inflationary pressures.
Eyes on March
The Federal Reserve held benchmark interest rates steady at 1.25% – 1.50% at its Federal Open Market Committee meeting. The central bank maintained its positive outlook on the economy, which was further reinforced by this morning's strong jobs report. It was widely expected that interest rates would remain unchanged, and the market's focus quickly turned to the Fed's inflationary outlook over the medium-term. The central bank reiterated its belief that the economy will achieve its 2% inflation target next year, but they emphasized that they are monitoring an acceleration in underlying inflationary forces. This revelation prompted traders to bet on an interest rate hike of 0.25% at the Fed's March 21st meeting. The odds are heavily in their favor as the CME's FedWatch Tool currently has a 77.5% chance of a March Fed rate hike. This has raised the concern that a vigorous economy, combined with an accelerating inflationary outlook, may now force the Fed to add yet another rate hike to this year's agenda, bringing the number of expected rate hikes for 2018 to a total of four. It didn't take long for bond investors to react, sending yields on the 10-year U.S. treasury to a 4-year high of 2.85%.
Markets woke up to the notion that higher rates will come with higher inflation this week as traders seemed unprepared by the Fed opening the possibility of a fourth rate hike this year. The selling in fixed income spilled over to the equity markets where the higher yields in fixed income made bonds an attractive alternative for some investors. The selling became contagious and losses accelerated heading into Friday's close where the Dow saw a jaw dropping -666 point decline. Despite this week's re-pricing of risk, the economic outlook still remains remarkably solid, and the interest rate/inflation concerns we saw surface this week, while certainly valid longer term, are likely premature. The market was bound to recognize that higher rates would come with higher inflation sooner or later, but we contend the operative word here is "higher" – not "high". Earnings and markets can hold up to higher rates and higher inflation, and it is not at all uncommon for there to be an initial shake out as these take place within the business cycle, stabilizing thereafter. We're at the early stages of this transition, and while you can hope for an orderly transition, often that is not the case. Sometimes markets just need a good cry. This week's performance has been months in the making and the combination of the Fed's statements and the political drama unfolding in DC proved too irresistible to keep from pulling out the hankies.
The Week Ahead
Next week, we'll see reports on the U.S. non-manufacturing sector, international trade from China, and business activity in the Eurozone.
Get Ready for Some Football…..and Trivia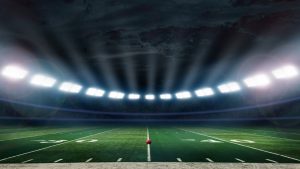 The Super Bowl is scheduled to take place this Sunday with a matchup between the Philadelphia Eagles and the New England Patriots at the U.S. Bank Stadium in Minneapolis. Whether you are a die-hard football fan or just tuning in for the commercials and halftime show, we are covering Super Bowl trivia this week to keep things lively and interesting. We will start with a few fun facts.
The Patriots hold the record for the most Super Bowl appearances at 10, and their coach Bill Belichick holds the record for the most Super Bowl wins as head coach at five. The Eagles have been to two previous Super Bowls but have never won, so if you are pulling for the underdog, Go Eagles! The Dallas Cowboys prevailed against the Miami Dolphins in 1972 in the coldest Super Bowl ever played. It was 39 degrees at the Tulane Stadium in New Orleans, LA, thanks to an unexpected cold front. Lastly, more food is consumed on Super Bowl Sunday than on any other day of the year besides Thanksgiving. Read on to test your knowledge leading up to Sunday's kick off.
1. Before it was called the "Super Bowl," what did Sports Illustrated call the NFL-AFL championship game in a 1966 article?
a. Ultimate NFL Game
b. Football World Championship
c. NFL-AFL Game of Games
d. Supergame
2. A 30-second commercial during the Super Bowl costs how much?
a. $1 million
b. $2 million
c. $3 million
d. More than $4 million
3. What organization merged with the National Football League in 1966 that lead to the creation of the first Super Bowl?
a. American Football League
b. Western Football League
c. Associated Football League
d. Canadian Football League
4. Which former AFL team was in the first Super Bowl?
a. New York Jets
b. Kansas City Chiefs
c. Miami Dolphins
d. Buffalo Bills
5. Where was the first Super Bowl played on January 15, 1967?
a. Los Angeles Memorial Coliseum
b. Orange Bowl
c. Tulane Stadium
d. Rose Bowl
6. Who was the first player to win a Heisman Trophy, NCAA National Championship and a Super Bowl?
a. Roger Staubach
b. Jim Plunkett
c. Tony Dorsett
d. Bo Jackson
7. How many viewers are expected to tune in to Sunday's Big Game?
a. 25 million
b. 50 million
c. 75 million
d. 100 million
8. Who holds the record for the most career Super Bowl fumbles?
a. Jim Kelly
b. Franco Harris
c. Fran Tarkenton
d. Roger Staubach
9. How long did the power failure at the Super Dome during the 2013 Super Bowl last?
a. 1 minute
b. 10 minutes
c. 15 minutes
d. More than 30 minutes
10. Players from which Super Bowl winning team recorded the song "The Super Bowl Shuffle?"
a. Washington Redskins
b. New Orleans Saints
c. Chicago Bears
d. New York Giants
11. Which player has scored the most career Super Bowl points?
a. Emmitt Smith
b. Jerry Rice
c. Thurman Thomas
d. Roger Craig
12. Which singer holds the record for the longest national anthem at the Super Bowl?
a. Alicia Keys
b. Whitney Houston
c. Natalie Cole
d. Lady Gaga
13. What was the first year Super Bowl rings were awarded?
a. 1967
b. 1968
c. 1969
d. 1970
14. Who was the MVP of the first Super Bowl?
a. Bart Starr
b. Len Dawson
c. Carroll Dale
d. Ray Nitschke
15. Who performed at the Super Bowl's first halftime show?
a. Ray Charles
b. Glen Campbell
c. Marching bands
d. Los Angeles Philharmonic
16. What team was held scoreless in a Super Bowl?
a. Miami Dolphns
b. Chicago Bears
c. Dallas Cowboys
d. No team has ever been scoreless
17. What year was the Super Bowl trophy renamed the Vince Lombardi trophy?
a. 1968
b. 1970
c. 1975
d. 1976
18. Who designed the Vince Lombardi trophy?
a. Tiffany & Co.
b. Ralph Lauren
c. Alberto Giacometti
d. Pete Rozelle
19. Who directed Apple's famous "1984" themed commercial for the Macintosh that ran during Super Bowl XVIII?
a. James Cameron
b. Steven Spielberg
c. Ridley Scott
d. Stanley Kubrick
20. In how many Super Bowls were no touchdowns scored?
a. 0
b. 1
c. 2
d. 3
21. The Oakland Raiders become the first wildcard team to win which Super Bowl?
a. Super Bowl XII
b. Super Bowl XV
c. Super Bowl XL
d. Super Bowl XXX
22. Which Hall of Fame quarterback led his team to a Super Bowl win?
a. Jim Kelly
b. Dan Marino
c. Fran Tarkenton
d. None of the above
23. Which two teams were the only teams to face each other in consecutive Super Bowls?
a. Buffalo Bills and Dallas Cowboys
b. Miami Dolphins and Washington Redskins
c. Buffalo Bills and New York Giants
d. Dallas Cowboys and Pittsburgh Steelers
24. Which NFL player guaranteed his team would win Super Bowl III?
a. Don Meredith
b. Joe Namath
c. Johnny Unitas
d. Don Maynard
25. Which Super Bowl-winning Chicago Bears' player was nicknamed "the fridge?"
a. Matt Suhey
b. William Perry
c. Jim Covert
d. Steve McMichael
26. Who was the first defensive player to win an MVP in a Super Bowl?
a. Richard Dent
b. Jake Scott
c. Chuck Howley
d. Larry Brown
27. Which legendary rock band did Britney Spears join onstage for the Super Bowl XXXV Halftime Show?
1. U2
2. The Who
3. Aerosmith
4. The Rolling Stones
28. Who performed in the 2017 Super Bowl halftime show?
a. Katy Perry
b. The Rolling Stones
c. Pink
d. Lady Gaga
29. Who sang the national anthem in the 2017 Super Bowl?
a. Luke Bryan
b. Bruno Mars
c. Idina Menzel
d. Chris Martin
30. What city will host the Super Bowl in 2019?
a. Dallas
b. Atlanta
c. South Florida
d. Los Angeles
Spoiler alert: below are the answers to the questions.
Answers:
1. Supergame
2. More than $4 million
3. American Football League
4. Kansas City Chiefs
5. Los Angeles Memorial Stadium
6. Tony Dorsett
7. More than 100 million
8. Roger Staubach
9. More than 30 minutes
10. Chicago Bears
11. Jerry Rice
12. Alicia Keys
13. 1967
14. Bart Starr
15. Marching bands
16. No team has ever been scoreless
17. 1970
18. Tiffany & Co.
19. Ridley Scott
20. 0
21. Super Bowl XV
22. None of the above
23. Buffalo Bills and Dallas Cowboys
24. Joe Namath
25. William Perry
26. Chuck Howley
27. Aerosmith
28. Lady Gaga
29. Luke Ryan
30. Atlanta
Important Disclosure: The information contained in this presentation is for informational purposes only. The content may contain statements or opinions related to financial matters but is not intended to constitute individualized investment advice as contemplated by the Investment Advisors Act of 1940, unless a written advisory agreement has been executed with the recipient. This information should not be regarded as an offer to sell or as a solicitation of an offer to buy any securities, futures, options, loans, investment products, or other financial products or services. The information contained in this presentation is based on data gathered from a variety of sources which we believe to be reliable. It is not guaranteed as to its accuracy, does not purport to be complete, and is not intended to be the sole basis for any investment decisions. All references made to investment or portfolio performance are based on historical data. Past performance may or may not accurately reflect future realized performance. Securities discussed in this report are not FDIC Insured, may lose value, and do not constitute a bank guarantee. Investors should carefully consider their personal financial picture, in consultation with their investment advisor, prior to engaging in any investment action discussed in this report. This report may be used in one on one discussions between clients (or potential clients) and their investment advisor representative, but it is not intended for third-party or unauthorized redistribution. The research and opinions expressed herein are time sensitive in nature and may change without additional notice.