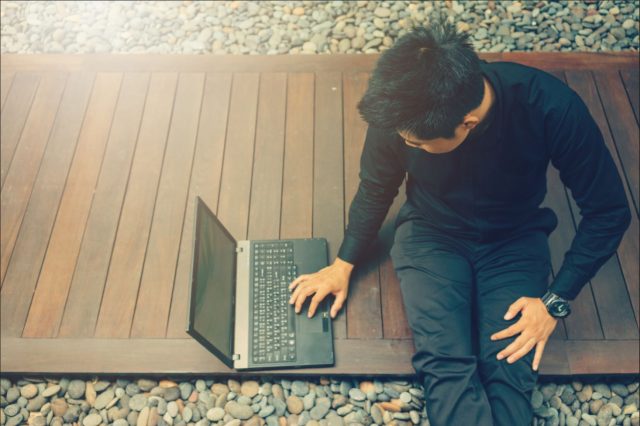 June 8th, 2018
Market bulls were back in action this week, snapping up technology stocks amid a light week for economic data. Investor exuberance for long-term structural growth stories such as Amazon and Alphabet in the tech sector helped drive the Nasdaq Composite Index, which is weighted about two-thirds towards technology, to an all-time record high this week. Trade concerns also saw some relief as the week's reports on international trade from the U.S. and China showed continued global economic momentum despite the rise in global trade tensions. With continued strong global demand and few hard-hitting economic reports, the Dow 30 followed the tech bulls' lead to finish up 2.77%.
U.S. Exports Strong Ahead of Tariffs
The Commerce Department announced this week the U.S. trade deficit fell to a seven-month low in April, boosted by higher exports and a decline in imports. Exports of goods and services rose 0.30% to a record high of $211.2 billion, driven by an increase in deliveries of industrial supplies and materials such as fuel oil and petroleum products, soybeans, and corn. Meanwhile, imports of goods and services fell -0.20% to $257.4 billion, driven by a drop in imports of crude oil and consumer goods such as autos and cellphones. In the end, the export/import figures resulted in the trade gap falling -2.10% to $46.2 billion, the smallest since September. Exports may struggle to build on their April momentum, however, as China, Mexico, Canada, and the European Union have all slapped retaliatory tariffs on the U.S. in response to the Trump administration's recently imposed steel and aluminum tariffs.
China Exports Rise Despite Tariffs
China continued to buck the Trump administration's steel and aluminum tariffs in May as exports rose 12.60% from the year ago period. Aluminum exports proved particularly strong during the month, rising to their highest levels in three years as the country took advantage of higher prices due to reduced global supplies following U.S. sanctions against Russian producer Rusal. Meanwhile, Chinese domestic demand proved strong with imports up 26% from the year ago period, driven by a rise in purchases of computer chips, crude oil, copper ore, and natural gas. The rise in imports helped bring China's global trade surplus to $24.9 billion, down from a revised level of $28.4 billion in April. As for the much-followed China trade surplus with the U.S., it managed to rise to $24.58 billion in May from $22.15 billion in April as companies front-loaded shipments ahead of additional tariffs. If May were any measure, Chinese exports have continued to flow despite the concerns over supply disruptions stemming from the tariffs.
The theme for the week was trade relief as international trade reports helped ease investor concerns tariffs would negatively impact the global economy demand. The wildcard heading into the weekend, however, is what may transpire at the G-7 summit in Canada, where the U.S., Canada, France, Germany, Italy, Japan, and the UK will try to strike new trade terms. Developments from the G-7 summit, good or bad, are likely to be what will drive the market early next week with the Federal Reserve and an interest rate hike coming into focus next Wednesday.
The Week Ahead
It's a big week for the markets with the Federal Reserve holding its Federal Open Market Committee meeting where it is widely expected to hike rates by 0.25%. We'll also have the latest economic reports on retail sales and consumer and producer prices.
Do the Hustle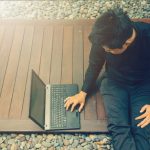 When unemployment reached a peak of 10% during the Great Recession (2007 – 2009), unemployed workers turned to the gig economy to make ends meet. The gig economy refers to part time or on-demand jobs. It is generally a single project or task for which a worker is hired, often through a website or mobile application. Familiar examples of "gig" work include delivering groceries or being an Uber driver. However, gig workers also include any individuals in contingent or alternative employment arrangements who do not have an implicit or explicit contract for long-term employment. A class of "giggers" has emerged that encompasses an expert economy of highly paid workers, such as copy writers, designers, software engineers, and other skilled labor that rely on temporary, supplemental, project- or contract-based work.
The number of workers who are freelancers, independent contractors, and side hustlers has exploded over the past decade and now accounts for 36% of the U.S. workforce. More than 57 million people engage in some form of freelance work and contribute approximately $1.4 trillion annually to the economy, an increase of almost 30% over the previous year, according to the fourth annual study, Freelancing in America: 2017 (FIA), conducted by Upwork and Freelancers Union.
As the FIA research shows, it has long been reported that the number of gig workers is continually growing. However, yesterday, the U.S. Bureau of Labor Statistics (BLS) released a report that showed that the prevalence of gig work is shrinking rather than rising, so we wanted to dive into the data.
The new BLS data shows that the share of Americans in gig work fell to 10.1% of the labor force last year, compared to 10.9% in 2005. The reason for the discrepancy between the FIA research and the BLS data is that the BLS survey focuses on people for whom irregular work supplied their main source of income. It does not ask about side jobs that workers may pick up for extra money, also known as the side hustle. Furthermore, the BLS survey only asked about freelance work performed in the last week.
The annual FIA data shows that the growth of the freelance workforce has outpaced the growth of non-freelance workers threefold. The FIA predicts that if growth rates hold steady, freelancers would comprise the majority of the U.S. workforce by 2027.
Economists debate whether the freelance workforce will replace traditional nine-to-five jobs with a single employer. The FIA survey found that 63% of freelancers were choosing gig work based on the desire: 1) to be their own boss, 2) to choose when they work, 3) to choose their own projects, 4) to choose where they work, and 5) to earn extra money. Gig work can be lucrative. Researchers at the entrepreneurial hub FitSmallBusiness recently analyzed hourly rates of hundreds of freelancers to determine the highest paying gig economy jobs of 2018. Their research showed that specialized developers in the field of artificial intelligence can earn as much as $115.06 per hour. Individuals who design and develop blockchain technology for cryptocurrency can enjoy gig work that pays $87.05 per hour. Fiverr, an online freelance marketplace, reported that a video marketer picking up gig work on their platform can earn between $300 to $18,000 per project.
There is no doubt that the workforce has changed over the past several decades, and technology has lowered the barriers to entry for independent workers to choose how and when they work. A number of economists are anxiously awaiting additional data that the Labor Department is expected to release in September — and that was withheld from yesterday's report — that seeks to provide additional insight into the freelance economy. As we saw in last week's jobs report, unemployment is currently at an historic low (3.8%), so it remains to be seen how the flurry of hiring for permanent workers might affect the popularity of gig work.
Important Disclosure: The information contained in this presentation is for informational purposes only. The content may contain statements or opinions related to financial matters but is not intended to constitute individualized investment advice as contemplated by the Investment Advisors Act of 1940, unless a written advisory agreement has been executed with the recipient. This information should not be regarded as an offer to sell or as a solicitation of an offer to buy any securities, futures, options, loans, investment products, or other financial products or services. The information contained in this presentation is based on data gathered from a variety of sources which we believe to be reliable. It is not guaranteed as to its accuracy, does not purport to be complete, and is not intended to be the sole basis for any investment decisions. All references made to investment or portfolio performance are based on historical data. Past performance may or may not accurately reflect future realized performance. Securities discussed in this report are not FDIC Insured, may lose value, and do not constitute a bank guarantee. Investors should carefully consider their personal financial picture, in consultation with their investment advisor, prior to engaging in any investment action discussed in this report. This report may be used in one on one discussions between clients (or potential clients) and their investment advisor representative, but it is not intended for third-party or unauthorized redistribution. The research and opinions expressed herein are time sensitive in nature and may change without additional notice.