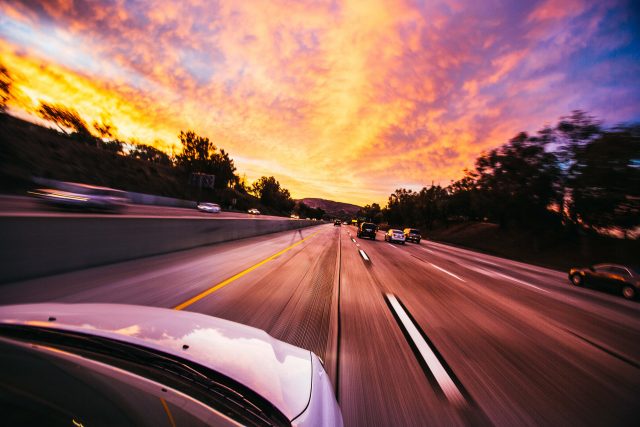 August 3, 2018
It was a big week as traders poured over the Federal Reserve's Federal Open Market Committee (FOMC) statement and the latest economic reports on jobs and manufacturing. After hiking interest rates 0.25% in June, the Fed voted to hold rates steady this time around, despite an emphatic acknowledgement of the economy's strength. The labor market managed to string together another month of gains, pushing the unemployment rate down slightly to 3.90%. Even manufacturers continued to hold their own, posting another month of robust expansion, during a week in which China and the U.S. unveiled plans for a new, far more punitive, round of tariff salvos. The economic impact of tariffs has thus far been fairly limited, but the latest rhetoric managed to unnerve investors, containing the S&P 500 to a 0.82% gain during a week where most economic and business readings were notably positive.
The Federal Reserve Holds Rates Steady
Living up to the market's expectation, the Federal Reserve announced it would hold its benchmark rate in a range between 1.75% and 2.00%. The Fed was resoundingly positive on the economy, using the word "strong" six times in its FOMC statement to describe the state of the economy and labor markets. Most notable, perhaps, was the absence of an explicit discussion over the anticipated impact from the numerous trade skirmishes currently being waged between the U.S. and Canada, Mexico, Europe and China. Given the amount of black ink spent dedicated to the subject by not only ourselves, but virtually every other financial institution and media outlet, the Fed's avoidance of the subject was odd, suggesting the Fed believes the tariffs currently in place are not of a magnitude to derail the economy or they have a Pollyanna perspective the trade war will not escalate further. Irrespective, until such time as inflation might strip control from the Fed, the FOMC remains "the man" when it comes to interest rates and August's statement gives every indication that they remain on track to hike interest rates two more times this year. If they do so, this would bring benchmark rates to a range between 2.25% and 2.50% by year end, which is the baseline baked in to the market's expectations.
Job Growth Slows But Remains Strong
Payroll growth slowed in July as businesses added 157,000 to the payrolls and the unemployment rate edged down to 3.90%. "Slowing" never sounds positive when it comes to the economy, but this months jobs growth was limited by labor shortages and 31,000 Toys R Us employees being handed pink slips due to the firm's bankruptcy. On a positive note, May and June's numbers were both revised upward. May's jobs number was revised from 244,000 to 268,000, while June's number was revised from 213,000 to 248,000. That brings the 3-month average gain to a very healthy 224,000, more than enough to absorb new entrants. Payroll growth was broad-based, with gains in professional and business services (+51,000), manufacturing (+37,000), and construction (+19,000).
The much-watched wage number failed to turn heads, notching a 2.70% year-over-year gain. That remains well below the 3.50% to 4.00% at this point in previous economic cycles. Despite workers perhaps being a little disappointed with their wage gains, the modest growth is positive from an inflationary standpoint and it takes some pressure off the Fed from having to raise rates more quickly.
Manufacturing Expands
Manufacturing continued to expand in July, with the ISM Manufacturing Index hitting 58.1, down from its reading of 60.2 in June. Numbers above 50 indicate expansion, while numbers below 50 indicate contraction. Although demand remained strong, the dip was due in part to shortages of skilled labor, difficulty finding enough truckers to actually transport goods, and higher costs for raw materials due to tariffs. The higher cost from tariffs continue to weigh on manufacturers, with many concerned that import duties could lead to future supply disruptions which would hurt business. For the time being, with an ISM reading at 58.1, the manufacturing sector remains solidly in expansion territory and suggests the manufacturing sector has some room to weather the current trade dispute.
Given all this week's positive economic news, it probably would have been a much stronger week for the market had it not been for the U.S. announcing it was contemplating enacting a 25% tariff on an additional $200 billion in Chinese products after having already passed a defense bill earlier in the week targeting Beijing's economic and military activities. China responded by targeting $60 billion of US imports, constituting some 5,200 different products. Concrete steps to enact these measures are still some ways off, but it was enough to take off some of the shine on an otherwise good week for investors. Overall, the market's main narrative continues to revolve around the Fed's rate path, whether or not growth has peaked, inflation, and trade war concerns – basically in that order of importance. The Fed did a lot to comfort investors on three of the four of those points, while the U.S. and China took steps that indicate the trade war is likely to wage on for a while.
The Week Ahead
Next week will be an interesting one as we get another look into the effect that economic demand and tariffs are having on both producer and consumer prices. Overseas, China takes center stage as it reports on trade.
Hanging Up the Keys?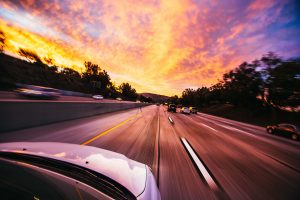 A recent article in the Wall Street Journal (WSJ) addressed the topic of how older drivers can stay safe on the road for as long as possible and how to evaluate when or if it might be time to limit or stop driving. Getting older should never be the sole reason to hang up the keys, but as we age, natural changes may occur to our cognition, vision, hearing, reaction time, and other mind and body attributes that can affect our driving skills. The article raises some very interesting considerations, and we wanted to pass along the information in case this might be helpful for our readers' families or loved ones.
The WSJ reports that there are several organizations that can help older drivers rate their driving abilities at home. Two of these organizations are the National Highway Traffic Safety Administration (NHTSA), and the AAA Foundation for Traffic Safety. Both the AAA and the NHTSA evaluations focus on helping drivers remain safe and continue driving for as long as possible.
NHTSA publishes "Driving Safely While Aging Gracefully," available at https://www.nhtsa.gov/older-drivers/driving-safely-while-aging-gracefully. It includes a self-assessment of a range of physical and mental abilities and what to do — even if you have experienced some changes — to continue to stay safe on the road. For example, getting regular eye exams and wearing your glasses with a current prescription, and how to improve your physical fitness if you have experienced diminished flexibility, strength, or coordination that may affect your ability to safely control your car.
AAA publishes "Drivers 65 Plus: Check Your Performance," which is also a self-rating form. It is available here: https://seniordriving.aaa.com/wp-content/uploads/2016/08/Driver652.pdf. The exam's 15 questions cover the basics, such as: "Do I signal and check to the rear when I change lanes," and "Do I find it difficult to decide when to merge with traffic on a busy interstate highway." The test produces a score that will help identify a driver's strengths and weaknesses. Additional material offers suggestions to improve your driving.
These organizations also point out that some medications and medical conditions can impact our ability to drive safely, and their websites provide education about the types of health issues and medicines that can impair driving. Most state laws do not differentiate between alcohol and other drugs or medications, and a person can be arrested for "driving under the influence" if prescription or over-the-counter medications impair their driving.
Discussing driving safety with loved ones can be a difficult subject to approach, and we hope these resources — if needed — will provide valuable tools to start the conversation.
Important Disclosure: The information contained in this presentation is for informational purposes only. The content may contain statements or opinions related to financial matters but is not intended to constitute individualized investment advice as contemplated by the Investment Advisors Act of 1940, unless a written advisory agreement has been executed with the recipient. This information should not be regarded as an offer to sell or as a solicitation of an offer to buy any securities, futures, options, loans, investment products, or other financial products or services. The information contained in this presentation is based on data gathered from a variety of sources which we believe to be reliable. It is not guaranteed as to its accuracy, does not purport to be complete, and is not intended to be the sole basis for any investment decisions. All references made to investment or portfolio performance are based on historical data. Past performance may or may not accurately reflect future realized performance. Securities discussed in this report are not FDIC Insured, may lose value, and do not constitute a bank guarantee. Investors should carefully consider their personal financial picture, in consultation with their investment advisor, prior to engaging in any investment action discussed in this report. This report may be used in one on one discussions between clients (or potential clients) and their investment advisor representative, but it is not intended for third-party or unauthorized redistribution. The research and opinions expressed herein are time sensitive in nature and may change without additional notice.