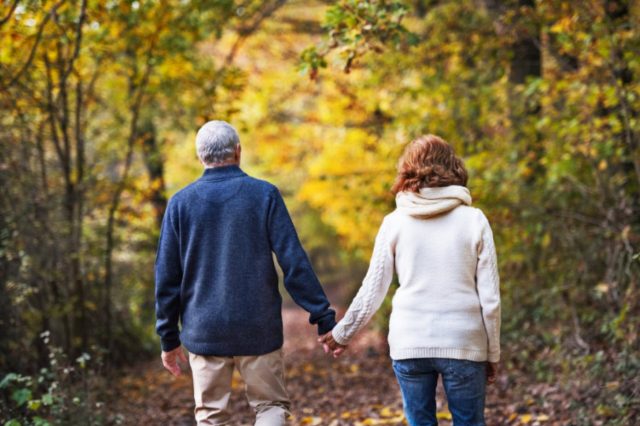 November 30th, 2018
Back from the Thanksgiving holiday, markets attempted to shake off their recent slump. In a speech before the Economic Club of New York, Federal Reserve Chairman Jerome Powell gave the Dow a 600+ point boost on Wednesday by testing a more dovish tone on interest rates that traders interpreted to mean the central bank may be closer to ending its rate tightening cycle. Those comments carried disproportionate weight given that this week's economic news was otherwise fairly light. The data that was released was weak with new home sales pointing towards continued cooling in the housing market and international trade data showing exporters struggling against retaliatory tariffs. Markets managed to hang on to their gains through the latter half of the week on anticipation of this weekend's G-20 Meeting where the U.S. and China are expected to meet. Overall it was a strong rebound as we head into the year's final stretch with the Dow finishing up +5.16% overall for the week and +1.68% for the month.
New Home Sales Slide for Fifth Straight Month
Rising interest rates and rising construction costs continued to weigh on new home sales in October, leading to a -8.90% decline in sales to a seasonally adjusted annual rate of 544,000. Higher mortgage rates have put a severe crimp in buyer purchasing power as the Fed has hiked rates three times over the past year, pushing the 30-year fixed-mortgage rate to 4.68% from 4.03% in January. Homebuyers have also seen prices march higher over the past year as builders have sought to pass along higher material and labor prices to consumers. With these growing headwinds, it appears that prospective homebuyers have opted to err on the side of caution, choosing to remain on the sidelines in hopes of better pricing in the months ahead. While it is an obvious concern and anticipated outcome given the higher rates, the deceleration in housing has yet to translate to a broader impact on the overall economy as consumers sidelined by these higher prices have directed their dollars towards other discretionary purchases, critical during this holiday shopping season.
Retaliatory Tariffs Weigh on Exports
The trade deficit continued to widen in October, up 1.30% to $77.2 billion. The increase in the deficit was driven by a rise in imports as exports declined. Imports rose $0.2 billion to $217.8 billion, while exports fell $0.8 billion to $140.5 billion. Growth in imports was driven in part by stockpiling ahead of additional tariff hikes set to take effect in January. The Trump administration currently has a 10% tax on Chinese goods, but it is considering increasing that tax to 25% on January 1, 2019. Although importers have rushed orders to beat the tariffs, exporters have had no offsetting effect. The agriculture sector in particular has shown notable weakness, posting a -6.80% decline in foods, feeds, and beverages. With world leaders gathering at the G-20 summit in Buenos Aires, rumors have surfaced that the U.S. and China could announce an intermediate agreement at the event that outlines an architecture and roadmap for a more comprehensive trade agreement in return for staving off the additional tariffs in January.
A light week in economic news resulted in markets focusing on Fed Chairman Jerome Powell's comments on interest rates. Although markets cheered Powell's comments on interest rates, his remarks at the Economic Club remained virtually the same as his prior remarks on interest rates in October which spooked markets. This week's speech was clearly an attempt to soothe the market's uneasiness from October where he recharacterized his comments on interest rates from being a "long way" from neutral to now being "just below" neutral. How fickle the markets may be. Despite the market belief this week that the Fed is adopting a more dovish stance, they remain on track to hike interest rates once more this year at its December meeting, and three more rate hikes are penciled in for 2019. We should get more clarity in December on the Fed's plan for 2019 when they update their hike projections. Despite the market's renewed enthusiasm, the Fed is likely to remain data driven, and as long as the jobs market remains strong, consumer spending remains robust, and if we see continued resolutions on global trade disputes, several hikes remain likely for 2019 as well.
The Week Ahead
The day we've all been waiting for has arrived as the Probity team heads to Fort Paintball for an epic battle of bulls versus bears. Our offices will close at noon on Thursday, December 6 for this staff event. We'll be back on the trading floor on Friday for our next edition of Week in Review with the latest jobs and manufacturing numbers.
Trusts and Taxes: How the Tax Cuts and Jobs Act May Affect Your Estate Plan
The "Tax Cuts and Jobs Act" (TCJA) that was signed into law by President Trump in December 2017 and that went into effect this year may pose questions for individuals regarding the structure of their estate plan. We wanted to address some of these issues at a high level here and welcome any clients or individuals with questions about their estate plan to reach out to us or to an estate planning attorney to discuss these considerations.
Estate tax exemption under the TCJA
The new TCJA temporarily doubles the estate tax exemption to $11,200,000 for an individual. This means that when a person dies, their estate will not owe any federal estate tax if it is under the exemption amount. This new TCJA provision expires at the end of 2025. Before the TCJA, the first $5 million (adjusted for inflation) of transferred property was exempt from estate and gift tax.
The majority of American taxpayers will not pay any federal estate taxes because their estates fall below the exemption amounts. However, many individuals establish a "family" or "bypass" trust to meet a variety of objectives in estate planning. A family trust requires that upon the death of a spouse, the deceased spouse's portion of the assets — up to the amount of the estate tax exemption — go into the trust to provide for the surviving spouse.
One consideration: step up in basis
One of the considerations surrounding whether to establish a family trust is the concept of step up in basis. With a family trust, when the first spouse passes away, his or her assets are "stepped up" to the market value on the day the owner died when they are transferred to the trust, avoiding any capital gains. These assets do not receive another step-up in basis when the second spouse dies. The second spouse's heirs will likely have to pay higher capital gains taxes than if the heirs had inherited the assets outright.
Benefits of a Trust
A family or bypass trust can still be useful in a range of circumstances and planning objectives. Below are a few considerations that are worth examining or discussing with your advisor when contemplating the role of a family or bypass trust in your estate plan.
Ensuring control over the dispersal of your assets
Planning against unintended heirs
Receiving income tax planning benefits that may offset the loss of the second step-up in basis
Avoiding the 40% estate tax if your estate is larger than the exemption
Avoiding probate and any legal challenges of asset dispersal
Preventing an inheritance from becoming an impediment to a productive, happy, and fulfilling life
Meeting any charitable objectives
Providing and protecting assets for beneficiaries who may not be able to responsibly manage them, such as for special needs or financially irresponsible family members
Protecting assets from creditors
Thoughtful and wise estate planning involves many considerations and nuances for each individual or family's unique situation. We hope you will contact us if you have any questions or wish to discuss your estate plan.
Important Disclosure: The information contained in this presentation is for informational purposes only. The content may contain statements or opinions related to financial matters but is not intended to constitute individualized investment advice as contemplated by the Investment Advisors Act of 1940, unless a written advisory agreement has been executed with the recipient. This information should not be regarded as an offer to sell or as a solicitation of an offer to buy any securities, futures, options, loans, investment products, or other financial products or services. The information contained in this presentation is based on data gathered from a variety of sources which we believe to be reliable. It is not guaranteed as to its accuracy, does not purport to be complete, and is not intended to be the sole basis for any investment decisions. All references made to investment or portfolio performance are based on historical data. Past performance may or may not accurately reflect future realized performance. Securities discussed in this report are not FDIC Insured, may lose value, and do not constitute a bank guarantee. Investors should carefully consider their personal financial picture, in consultation with their investment advisor, prior to engaging in any investment action discussed in this report. This report may be used in one on one discussions between clients (or potential clients) and their investment advisor representative, but it is not intended for third-party or unauthorized redistribution. The research and opinions expressed herein are time sensitive in nature and may change without additional notice.