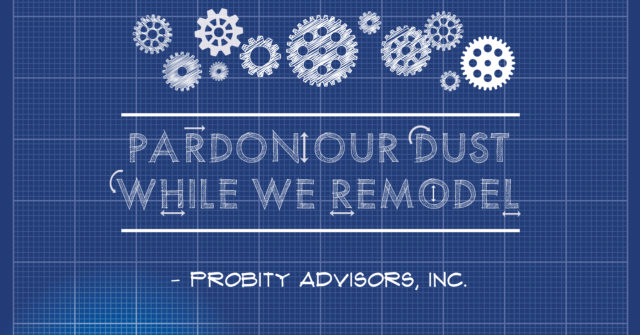 September 20, 2019
Bulls were poised to make it another winning week but came up short on late-breaking news regarding U.S.-China trade talks. On Friday afternoon, news hit the wires that a China delegation had canceled a planned visit to U.S. farms, renewing concerns China would fail to follow through on their commitment to increase U.S. agricultural good purchases. Prior to the unexpected news on trade, markets were inching closer to all-time highs, encouraged by the most recent existing home sales data. The latest report showed continuing consumer strength, which had served to more than offset the mild disappointment from the Fed failing to take more aggressive monetary policy action. For the week, the S&P 500 fell -0.50%.
Real Estate Market Hits Multi-Year Highs
It was a great month for real estate as both existing home sales and housing starts hit multi-year highs. Existing home sales rose 1.30% to a seasonally adjusted annual rate of 5.49 million units in August, a 17-month high. Sales rose across three of the nation's four regions, with the Northeast and Midwest seeing the biggest gains of 7.60% and 3.10%, respectively. Sellers continued to benefit from tight inventory, with the median home sales price rising 4.70% from year ago levels to $278,000. Inventory appears poised to remain tight for some time with current supply at 4.1 months. That is well below the six to seven month supply which is considered to be a healthy barometer for the market.
Builders also saw strong gains in August, with housing starts rising to a 12-year high of 1.364 million units. Single-family homebuilding was particularly strong, up 4.40% to a rate of 919,000 units, the highest level since January. Multi-family housing was also strong, up 32.80% to a rate of 445,000 units, reversing the prior two months' declines. A 7.70% increase in building permits to a rate of 1.419 million units, the highest level since May 2007, points to a busy year-end for builders. Overall a combination of lower mortgage rates, a healthy jobs market, and strong consumer confidence bodes well for continued strength in the real estate market.
No Guts, No Glory for the Fed
Markets were left mildly disappointed by the Fed's FOMC Meeting despite the central bank cutting rates by 0.25% to a target range of 1.75% to 2.00%. Some market watchers had hoped the Fed would mimic the ECB, who cut interest rates and announced an aggressive bond buying program to help jumpstart the Eurozone economy. Instead, the Fed seems content with the current pace of U.S. economic growth, noting household spending is "rising at a strong pace" which has helped offset weakness in business fixed investment and exports. This week's real estate reports provided further evidence of a strong consumer as households remain confident in the economy and continue to spend on big ticket items such as homes.
Going into the week, the FOMC meeting was poised to dominate headlines, but the Fed's announcement amounted to little more than a whimper as the central bank declined to take more sweeping action. On the contrary, the central bank appears to be relatively content with the state of things, noting this week's Fed cut was an insurance cut to protect the U.S. economy from global economic weakness. While the Fed provided its typical qualifier that it remains ready to act as needed, its current posture seems grounded on the strength of the consumer, which this week's data continued to suggest is doing fine.
The Week Ahead
It's a relatively light week for U.S. economic news, with reports on international trade and new homes sales. In overseas action, we get the latest snapshot on Eurozone economic growth with the release of the September Composite PMI report.
Pardon Our Dust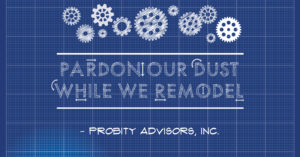 Guests to Probity Advisors, Inc. over the coming weeks and months will notice something exciting taking shape. After more than ten years in our current space, we are updating our offices to provide a new, welcoming reception area for our guests, to bring more light to our common areas, and to take advantage of our amazing, nearly panoramic views toward downtown Dallas. The remodeled office will provide a combination of open meeting spaces as well as comfortable, private conference rooms and will be more conducive to our collaborative work environment.
Construction is scheduled to begin next week, and in the interim we've moved to the adjoining suite. Our main entrance remains the same while the remodel is in progress so our address will not change, and you can still reach us at (214) 891-8131.
Important Disclosure: The information contained in this presentation is for informational purposes only. The content may contain statements or opinions related to financial matters but is not intended to constitute individualized investment advice as contemplated by the Investment Advisors Act of 1940, unless a written advisory agreement has been executed with the recipient. This information should not be regarded as an offer to sell or as a solicitation of an offer to buy any securities, futures, options, loans, investment products, or other financial products or services. The information contained in this presentation is based on data gathered from a variety of sources which we believe to be reliable. It is not guaranteed as to its accuracy, does not purport to be complete, and is not intended to be the sole basis for any investment decisions. All references made to investment or portfolio performance are based on historical data. Past performance may or may not accurately reflect future realized performance. Securities discussed in this report are not FDIC Insured, may lose value, and do not constitute a bank guarantee. Investors should carefully consider their personal financial picture, in consultation with their investment advisor, prior to engaging in any investment action discussed in this report. This report may be used in one on one discussions between clients (or potential clients) and their investment advisor representative, but it is not intended for third-party or unauthorized redistribution. The research and opinions expressed herein are time sensitive in nature and may change without additional notice.