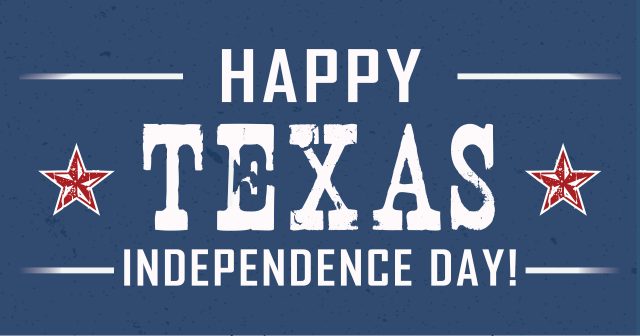 March 2nd, 2018
Wall Street incurred another selloff this week, this time triggered by Trump announcing he would place a 25% tariff on steel and 10% on aluminum imports. The details are to follow as early as next week. The announcement overshadowed a strong U.S. manufacturing report and a modest inflation report which should keep the Federal Reserve on its gradual rate hike path. For the week, the Dow Jones Industrial Average shed -3.05%.
Manufacturing Strong as Tariffs Announced
U.S. manufacturers have enjoyed a solid rebound over the past twelve months, driven by high global demand. The Institute for Supply Management Manufacturing Index showed demand for U.S. manufactured goods remained strong in February, rising to 60.8 from 59.1 in January. Numbers above 50 indicate expansion in the manufacturing sector while numbers below 50 indicate contraction. February's reading marked the highest level since May 2004. Gains were strongest in the employment component of the index, up 5.5 points to 59.7. New export orders were also robust, up 3 points to 62.8.
The strong gains in the manufacturing report were quickly overshadowed, however, by the White House's announcement it would place tariffs on steel and aluminum. Setting the steel and aluminum makers aside, who stand to benefit from higher prices and less competition, manufacturers more generally were quick to oppose the administration's move, contending that higher tariffs could lead to job losses and weaken U.S. competitiveness. Steel and aluminum are major inputs in auto manufacturing, oil and gas, and construction as well as in the production of everything from beer cans to golf clubs. They also contend the touted benefits from protectionist policies are misleading since, according to the National Tooling and Machining Association and Precision Metalforming Association, 6.5 million people are employed by businesses utilizing steel compared to just 80,000 working in steel production. The tariffs would mean that U.S. finished good costs could rise, while the supply of cheaper metal currently imported to the US will be diverted to the benefit of foreign manufacturers.
Fed's Preferred Inflation Report Calms Fears
The Federal Reserve's preferred personal consumption expenditures inflation report showed prices increased 0.40% in January, but were only up 1.70% from the year ago period. January's report marked the third month in a row that prices were up an annualized 1.70%. The core PCE, which strips out food and energy, rose 0.30% for the month, but was only up an annualized 1.50%. Although inflation has been a hot topic of debate recently, the fact of the matter is that prices on an annualized basis remain below the Fed's 2.00% target level which should help keep the Fed on its gradual rate hike path. Elsewhere on the policy front, Jerome Powell, the new Fed Chairman, made his congressional debut by testifying before Congress this week. During his nearly five-hour testimony, Powell presented the Fed's semi-annual monetary policy report, which stuck closely to the same script we've been hearing from the FOMC releases and minutes so far this year. There was little new to report, with Ian Lyngen, BMO's Capital Markets strategist, channeling The Who to describe Powell's testimony as: "Meet the new boss, same as the old boss" in reference to similarities to former Fed Chairwoman, Janet Yellen.
Wrap Up
The conversation this week shifted quickly from interest rates to tariffs. While tariffs had been a prominent campaign topic for Trump, the lack of preliminary activity on the matter and the timing seemed to catch the market off guard. The White House's position seems based on the idea that higher prices won't have a material impact to the broader economy, while the imposition of tariffs will help level the playing field for key domestic industries who are unfairly facing state-supported competitors. Furthermore, Trump is betting that other countries will have more to lose than the US, given our enormous trade imbalance. As a result, he seems to think the retaliatory response from them will be muted. In truth, it is hard to know what the actual impact from tariffs might be at this stage, except to know that the relative calm has been disturbed. Markets loath uncertainty, but while the tariff announcement managed to initially pull the rug out on investors, nerves seemed more soothed by Friday's close.
The Week Ahead
On the calendar is the Bureau of Labor Statistics' jobs report. We will also have the latest on international trade from China.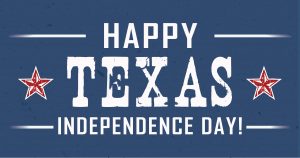 On March 2, 1836, the Texas Declaration of Independence was adopted by the Convention of 1836 at Washington-on-the-Brazos during the Texas Revolution. A group of 59 delegates elected from each municipality in Texas convened in the town uncannily named Washington, TX next to the Brazos River 100 miles east of Austin. The group created and signed the Texas Declaration of Independence which proclaimed Texas a republic independent from Mexico. The delegates chose David Burnet as their interim leader and confirmed Sam Houston as the commander-in-chief of all Texan forces for the temporary government. The ad interim government ended with the inauguration of Sam Houston as president on October 22, 1836.
The Republic of Texas joined the Union as the 28th state on December 29, 1845, nearly a decade after the Texas Declaration of Independence was signed.

You can don your biggest cowboy hat, pull on your cowboy boots, and enjoy a range of events and parades throughout Texas this weekend to celebrate not only Texas Independence Day but also the March 2nd birthday of Sam Houston. Non-native Texans can participate in the lighthearted "Baptized Texan" ceremony that includes a reception with descendants of Sam Houston in Huntsville, TX. Lone Star Beer, dubbed "the national beer of Texas," is releasing a commemorative can to celebrate the Lone Star State's 182nd birthday. The can features the slogan, "Come and Take It," which was the motto used by Texas settlers at the Battle of Gonzalez, the first battle of the Texas Revolution.
Happy Birthday, Texas!

Important Disclosure: The information contained in this presentation is for informational purposes only. The content may contain statements or opinions related to financial matters but is not intended to constitute individualized investment advice as contemplated by the Investment Advisors Act of 1940, unless a written advisory agreement has been executed with the recipient. This information should not be regarded as an offer to sell or as a solicitation of an offer to buy any securities, futures, options, loans, investment products, or other financial products or services. The information contained in this presentation is based on data gathered from a variety of sources which we believe to be reliable. It is not guaranteed as to its accuracy, does not purport to be complete, and is not intended to be the sole basis for any investment decisions. All references made to investment or portfolio performance are based on historical data. Past performance may or may not accurately reflect future realized performance. Securities discussed in this report are not FDIC Insured, may lose value, and do not constitute a bank guarantee. Investors should carefully consider their personal financial picture, in consultation with their investment advisor, prior to engaging in any investment action discussed in this report. This report may be used in one on one discussions between clients (or potential clients) and their investment advisor representative, but it is not intended for third-party or unauthorized redistribution. The research and opinions expressed herein are time sensitive in nature and may change without additional notice.