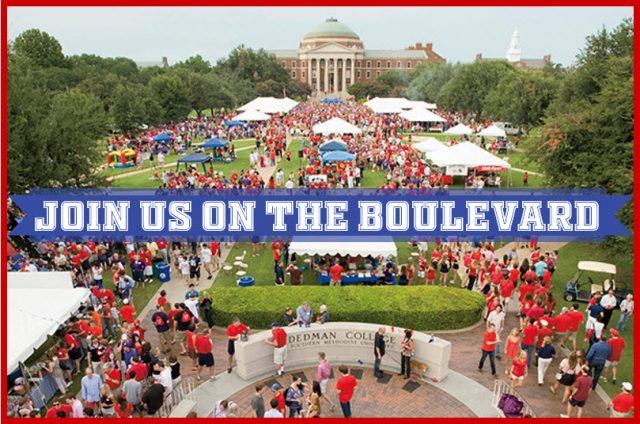 August 17, 2018
It was another volatile week for the markets coming off the heels of last Friday's rout. Emerging market contagion fears continued to percolate throughout the trading sessions, even as Turkey's currency crisis managed to ease somewhat. Equities surged higher on Thursday, however, on a strong earnings performance from Walmart and news that the U.S. and China will be resuming low level trade talks later this month. It is only a small step in the right direction, but even this notional movement between the parties was met with a great deal of enthusiasm by investors. On the economic front, it was a light week for data with retail sales and housing starts being the highlights of the week. Retail sales were strong, while the housing situation remains stable but constrained. The late week push from investors allowed the Dow 30 to shake off its Turkey-induced coma, allowing the index to climb 1.41% for the week.
Retail Sales Sizzle
Consumers took advantage of Christmas in July while stocking up for back-to-school. Retail sales grew 0.50% to $507.5 billion in July. Year-over-year, sales were up a robust 6.40%. Core retail sales which exclude autos, gasoline, building materials and food services also rose 0.50% for the month. No surprise, clothing proved to be the hot-ticket item where sales grew 1.30% month-to-month, fueled by retailers catering to consumers with back-to-school and other sales incentives. Meanwhile, online sales got a boost from Amazon's Annual Prime Day – summer's equivalent to November's Cyber Thursday. Online sales rose 0.80% month-over-month. Consumers also seemed to be in the dining-out mood in July as restaurants and bars saw sales rise 1.30%. July also marked the third consecutive month of strong spending on dining out, suggesting consumers remain comfortable with their employment prospects as they continue to spend more of their discretionary dollars. Overall, the strong retail sales report suggests the on-going trade battle has failed to dent consumer confidence as tax cuts and a strong jobs market continue to provide strong tailwinds for household consumption.
Builders Break Ground
Builders broke ground on more homes in July, with housing starts up 0.90% month-to-month. This is a sharp reversal from the -12.90% decline in June, which was the largest monthly decline since the end of 2016. Building permits were up 1.50% in July, breaking their three-month losing streak. An increase in housing starts in the Midwest and South, helped offset weakness in the Northeast and West. Builders also broke ground on more single-family homes, helping alleviate some supply pressure on the low-end of the market. Despite July's rise in housing starts, the housing stock currently under construction remains little changed at 1.122 million units. That is well below the range of 1.5 million to 1.6 million units per month realtors estimate is needed to plug the inventory gap. Unfortunately, the supply constraint is a symptom of the broader economy's overall strength as builders will continue to struggle to find qualified labor and building sites, while rising material costs combined with tariffs on lumber, steel and aluminum impact the overall cost of construction.
Investor optimism returned to the Street this week as the U.S. announced trade talks would resume with China. The announcement managed to overshadow lingering concerns over Turkey, and rightfully so given that China's economy is almost 16 times larger than Turkey's own economy. The reaction to the talk's announcement is disproportionate to what, if any, progress can realistically be expected from the meeting. However, given the frozen state of affairs between the nations as of late, many interpreted the mere fact that talks had been scheduled to suggest the tariffs were extracting enough pain that both parties once again want to reach a deal.
The Week Ahead
The Federal Reserve heads to Jackson Hole, Wyoming for its annual economic policy symposium. Economic news in the U.S. will be light. In overseas news, the Eurozone reports on PMI.
Down on the Boulevard
Fall is just around the corner and kids are heading back to school, summer's heat and humidity will give way to cooler temperatures, and spiced cider and pumpkin spiced lattes will make their debut. For many, fall means getting ready for football season. We couldn't be more excited to usher in a new season of college football, and since Probity has nine associates who are graduates of Southern Methodist University (SMU), it means participating in one of the most unique traditions in all of college football. SMU fans don't tailgate like most colleges and universities across the country….. they "Boulevard" which is the game day celebration in the heart of the SMU campus that has become a long-standing tradition.
This September, we hope you will join us on The Boulevard for a throw down before the touchdowns on Friday, September 7th when the Mustangs take on the TCU Horned Frogs and find out what makes "Boulevarding" so special. Come check out the tents and booths, food, beverages, live music, marching bands, cheerleaders, cowboy boots, painted faces, and cornhole competitions.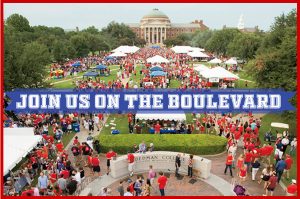 You may also catch a glimpse of SMU mascot Peruna, a black Shetland pony, that walks The Boulevard before every game. The first Peruna made his inaugural appearance at an SMU football game in 1932. The name Peruna derived from a Prohibition-era, over the counter medicine called "Peruna Tonic" that was known for its high alcohol content. To date, eight Perunas have represented SMU, and the mighty horse has been ranked at number two in the nation among the best live college mascots. By the way, Peruna is the only mascot to kill another mascot. Legend has it that "Peruna I" kicked the Fordham Ram mascot, killing it.
Probity Advisors' hospitality tent will be located along the west side of Bishop Boulevard just south of Binkley Avenue. We will have plenty of food and beverages, but please do let us know if you would like to stop by, and we will send you all the details. You can RSVP via email to events@probityadvisors.com or call our office at (214) 891-8131.
We hope to see you there.
Important Disclosure: The information contained in this presentation is for informational purposes only. The content may contain statements or opinions related to financial matters but is not intended to constitute individualized investment advice as contemplated by the Investment Advisors Act of 1940, unless a written advisory agreement has been executed with the recipient. This information should not be regarded as an offer to sell or as a solicitation of an offer to buy any securities, futures, options, loans, investment products, or other financial products or services. The information contained in this presentation is based on data gathered from a variety of sources which we believe to be reliable. It is not guaranteed as to its accuracy, does not purport to be complete, and is not intended to be the sole basis for any investment decisions. All references made to investment or portfolio performance are based on historical data. Past performance may or may not accurately reflect future realized performance. Securities discussed in this report are not FDIC Insured, may lose value, and do not constitute a bank guarantee. Investors should carefully consider their personal financial picture, in consultation with their investment advisor, prior to engaging in any investment action discussed in this report. This report may be used in one on one discussions between clients (or potential clients) and their investment advisor representative, but it is not intended for third-party or unauthorized redistribution. The research and opinions expressed herein are time sensitive in nature and may change without additional notice.