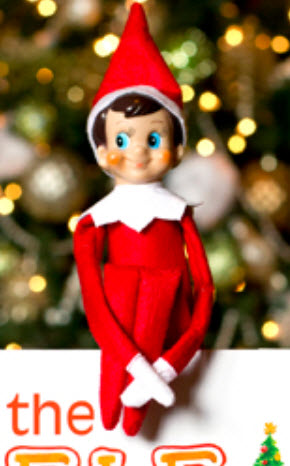 December 21st, 2018
It was another grueling week for equity markets, capping a ten-day period during which the Dow Jones Industrial Average has now shed -7.97%. The sudden downdraft caught investors by surprise given the economy's strong current and anticipated fundamentals. Traders have grown increasingly cautious as of late over a myriad of anecdotal, recessionary indicators, which in turn has given way to full-fledged paranoia. December is now on track to be the worst December performance for equity markets since 1931, and the market's worst yearly return in a decade. The market's recent volatility has naturally left many to wonder whether this is simply a short-term setback, stemming from the confluence of negative technical and political factors and a temporary shift in sentiment, or whether it is predictive of things to come. Data this week was light, with durable goods and housing starts being the only notable releases. The lack of economic readings placed greater emphasis on the Fed's FOMC meeting and the congressional stalemate over a partial government shutdown, neither of which met with the market's apparent liking. By the time it was all told, the Dow had shed -6.87% for the week to bring it a -9.58% year-to-date loss.
Fed Disappoints Investors
As widely expected, the Federal Reserve hiked interest rates for the fourth time this year, bringing the benchmark lending rate to a range of 2.25% to 2.50%. The hike came as U.S. economic growth remained strong, boosted by a healthy jobs market and consumer spending. In a nod to potential headwinds from the ongoing trade war with China, the Fed announced it would slow its interest rate hikes in 2019 to just two, down from a previous forecast of three. The central bank also noted it would remain data dependent, emphasizing it could alter its tightening policy if the U.S. economy begins to slow. Despite what was a rather dovish message, market reaction was sharply negative, believing the Fed was not sufficiently dovish in light of recent market volatility. The market had unrealistically wanted the Fed to delay this week's rate hike and had quietly hoped the central bank would also discontinue shrinking its balance sheet. From our standpoint, the Fed was in a "damned if you do, damned if you don't" position this time around. By delaying a hike or discontinuing the shrinking of the balance sheet, the Fed risked losing its independence and its credibility by being held hostage to the markets on the one hand and the Trump administration on the other, each of whom has sought to influence Fed policy. All in all, the Fed's moves and guidance were entirely appropriate given current conditions, while at the same time being accommodating in their guidance. The message, however, managed to fall on deaf ears.
Business Investment Slows
U.S. durable goods rose 0.80% in November on strong demand for military aircraft, reversing October's -4.30% decline. New orders for non-defense capital goods excluding aircraft ("core capital goods"), which is an underlying business investment gauge, fell -0.60% in November. This was the third decline in four months, suggesting business investment is slowing as we head into year-end. Despite the slump in business investment, some industries did manage to post gains, bolstered by the White House's tariffs. Orders for fabricated metal products rose 0.50%, while orders for primary metals, such as steel and aluminum, rose 1.00%. The durable goods reading was clearly a disappointment, suggesting that tariffs are becoming a growing headwind to business investment and now reflecting a negative inflection point in a key indicator.
Multi-Family Gives Housing Starts a Boost
Housing starts rose 3.20% in November to a seasonally adjusted annual rate of 1.256 million units. Multi-family projects, which are projects for two or more units, rose 22.40% in November. The surge was driven by strong demand for apartments as home buyers have found themselves increasingly locked out of the market with prices remaining elevated and mortgage rates set to move higher on continued Fed hikes. As a result of slowing demand, builders have responded by cutting back on construction with single-family building down -4.60% in November to a rate of 824,000 units, the lowest level since May 2017. Unfortunately for builders, 2019 appears to be another tough year as the market continues to grapple with rising mortgage rates and declining affordability affecting demand.
It goes without saying that this has become a punishing market as of late. Bears have highlighted recessionary concerns resulting from the inversion in parts of the yield curve, softening housing, missed durable goods expectations, a waning tax cut boost, headwind from tariffs, a peak in corporate profit margins, and higher corporate debt levels — all while the Fed continues to raise rates and the rest of the world weakens. Beginning last year, we said that late 2019 could be our first recessionary window for the business cycle for many of the reasons we just noted. It didn't take a genius to figure that out. We, along with virtually every other asset manager, acknowledged that the 2018 tax cuts provided a short-term growth boost after which we would return to more normal growth. This comes, however, with the added risk that the Fed would over correct as it attempts to set a neutral monetary policy. Hence, we see late 2019 being the first window for a recession. A reversion to slower growth, however, does not mean negative growth or even poor growth necessarily. The Fed, along with the vast majority of private economic projections, have 2019's GDP growing at 2.30%. This is lower than the 3.00% we're likely to see for 2018, but slightly better than what we've averaged over the last decade. Still, we note that it comes with the added risk of central banks around the world tightening.
The market is a proxy for short-term consensus of future events, and judging by recent volatility, the market has all but concluded a recession is inevitable. The good news is the S&P 500 now trades at 15x forward earnings, meaning a mild recession is likely priced into the market with the potential for positive surprises for investors if the Fed pauses or a trade deal with China gets inked. Furthermore, there are other, temporary factors at work in December that have likely amplified the recent volatility and are likely to abate once we cross over the next year. The first is tax loss harvesting. For the first time in nearly a decade, many trades made by investors during the year have losses that are valuable to use to offset against other trade gains. We know this because we have been selling losers for our clients, and with the market continuing to fall, that trading activity has accelerated. This is happening on a large scale throughout the market. The other side of that equation is many investors are hesitant to reinvest the sales from their losses back into equities while the market continues to fall. This has resulted in a strong liquidity imbalance where sellers are overpowering buyers. The combination of tax loss harvesting along with other technical factors is likely to have had a strong hand in some of the volatility, which should lessen as we cross over 2019.
Short of some Santa Claus miracle, it looks like 2018 will go down as a disappointment for investors, but we don't believe it should lead to despair. 2019 is yet to be written, and while investors should proceed with caution, there are reasons to be optimistic that markets will be higher this time next year. We can't express our gratitude strongly enough to you: our clients, our friends and our families. We thank you for your continued trust in our firm and in our staff, and we hope you and your loved ones enjoy the happiest of holidays. We look forward to visiting with each of you next year.
The Week Ahead
So that our associates may enjoy the holiday and spend time with family and loved ones, the next edition of Week in Review will be on January 4, 2019, and will include reports on nonfarm payrolls and manufacturing.
Naughty or Nice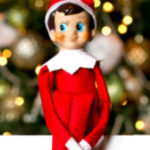 In the spirit of the season, we thought we would share a bit of light-hearted holiday cheer. There is a relatively new family tradition that kicks off the countdown to Christmas and that has been adopted by millions of families since it launched in 2005. This tradition is based on a children's book, The Elf on the Shelf: A Christmas Tradition, that was released by Carol Aebersold and her daughter Chanda Bell. The premise of the book, which is packaged with an 11-inch stuffed pixie elf figure, is simple: the book explains that the elf was sent from the North Pole to watch over children. The elf returns to the North Pole each night to report to Santa on whether the children were naughty or nice, then returns home to take up a new position in the house creating a hide-and-seek game each morning.
There are two simple rules: (1) the elf cannot be touched or he or she will lose their magic, and (2) the elf will not move while the children are awake. Each family adopts their elf and gives it a name, and the same elf returns every year at the beginning of the holiday season.
Elf is a divisive tradition. Some parents love the activity and see it as fun and harmless while others loathe the extra stress the elf and its yuletide surveillance can bring. Many families have taken to posing their elves in mischievous, elaborate scenes that require serious planning and effort to pull off. Some say the elf commercializes Christmas and only superficially encourages good behavior.
In spite of naysayers, more than 11 million Elf on the Shelf books and elves have been sold. Co-founder Bell and her twin sister Christa Pitts said the idea for Elf on the Shelf dates back to a family tradition from their childhood in Georgia in the 1970s. "We had an elf growing up for as long as we can remember. Our elf was named Fisbee, and Fisbee of course would report to Santa Claus at night and be back in a different position in our house the next day," Pitts explained. "We loved it. It was a chance for us to tell Santa directly what maybe we might want for Christmas, or to do good deeds so that Santa would know about them."
Twelve years after its official launch, the Elf on the Shelf is a global phenomenon and a growing business with product extensions, including elf activity kits, a line of couture elf clothing, and an animated holiday TV special. Aebersold and her twin daughters have released two books that revolve around elf pets — A St. Bernard Tradition and A Reindeer Tradition have sold nearly two million copies combined. They have also released an Elf birthday tradition book that comes with an elf birthday outfit and special instructions for families to invite their elf for a birthday visit. The Elf on the Shelf has inspired many spin-offs, including products such as The Mensch on a Bench which appeared on Shark Tank in 2012.
Before we conclude, we wanted to share that we awoke to news earlier this week that a police department in New Orleans is investigating a crime against an Elf on the Shelf. The Sheriff's Office in Jefferson Parish said the remains of an unnamed elf were found in Metairie and that the department has "been in contact with authorities at the North Pole…to get their assistance in identifying the elf." They went on to say that a medical examiner was going to examine the remains, but the body went missing with only a candy cane left in its place.
With only four more days until Christmas, we wish you all of the hope, joy, wonder, laughter, and happiness the season can bring at the holidays and throughout the new year.
Important Disclosure: The information contained in this presentation is for informational purposes only. The content may contain statements or opinions related to financial matters but is not intended to constitute individualized investment advice as contemplated by the Investment Advisors Act of 1940, unless a written advisory agreement has been executed with the recipient. This information should not be regarded as an offer to sell or as a solicitation of an offer to buy any securities, futures, options, loans, investment products, or other financial products or services. The information contained in this presentation is based on data gathered from a variety of sources which we believe to be reliable. It is not guaranteed as to its accuracy, does not purport to be complete, and is not intended to be the sole basis for any investment decisions. All references made to investment or portfolio performance are based on historical data. Past performance may or may not accurately reflect future realized performance. Securities discussed in this report are not FDIC Insured, may lose value, and do not constitute a bank guarantee. Investors should carefully consider their personal financial picture, in consultation with their investment advisor, prior to engaging in any investment action discussed in this report. This report may be used in one on one discussions between clients (or potential clients) and their investment advisor representative, but it is not intended for third-party or unauthorized redistribution. The research and opinions expressed herein are time sensitive in nature and may change without additional notice.