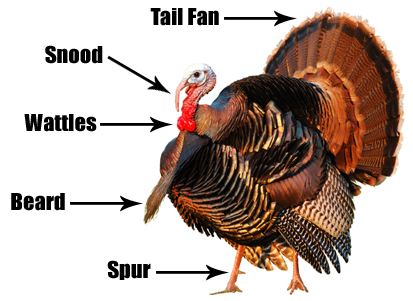 November 17th, 2017
A light week for major economic data left investors contemplating retail earnings, the housing sector, and the fate of the Republican tax overhaul this week. The few numbers that were released were better-than-expected, but investors were in a decidedly skeptical mood, leading to increased intraday volatility and losses in three of the five sessions. Bigger losses were averted, however, as markets rallied on the House passing its version of a tax bill, strong housing and industrial production numbers, as well as the beaten-up retail sector finally beginning to benefit from rising consumer sentiment. By the time it was all said and done, the S&P managed to post only a small weekly loss of -0.10%.
Retailers Hopeful That Shoppers Are Making Their Lists
Retail received an early Christmas present from consumers. U.S. retail sales rose 0.20% in October, beating expectations for no change. Year-over-year sales were up a healthy 4.60%. For the month, sales got a boost from electronics, clothing, and sporting goods and hobby stores which saw sales rise 0.70%, 0.80%, and 1.50%, respectively. All that shopping left consumers eager to grab a bite to eat which led to restaurant receipts rising 0.80% for the month. The headline number for October would have been higher were it not for a -1.20% drop in sales at both building material stores and gas stations. The drop was a reversion to the mean after hurricane activity previously caused an above normal surge in sales at these firms. The big sticking point for the economy has been the reluctance by consumers to spend despite a strong labor market. That, and the structural disadvantage brick-and-mortar companies are facing versus online competitors, has handed retail investors a big lump of coal. October's numbers suggest that there could be some consumption momentum building. This couldn't be better timed with Black Friday just a week away when an estimated 164 million shoppers are expected to hit the malls and the internet over the Thanksgiving weekend and Cyber Monday.
An Apartment on Every Corner
October's housing starts report may explain why it feels like every vacant lot you drive by now has a multi-family unit or community breaking ground. This morning's report showed unexpectedly strong gains across the housing sector with single family starts up 5.30% and multi-family starts jumping 36.80%. The precursor data, permits, were also strong for single family and multi-family, posting a 1.90% and 13.90% increase, respectively. It's been a see-saw year for the housing sector, but just like the retail numbers, momentum appears to be building. The supply of homes is very tight, and October's report showed home completions increasing 12.60% overall, its highest level since early 2008. This pairs with September's report that showed new home sales had reached a 28 year high. The implications of a strong housing sector on the economy are obvious.
Industrial Production Comes to Life
The economy's momentum theme continued with the industrial production numbers this week. For the year, manufacturing activity has generally been moderate, but the most recent report showed acceleration by growing 1.3% and beating the high-end of expectations. Furthermore, September's lackluster numbers were revised upwards by 0.3%, putting it on a more respectable footing. Lastly, utilization is continuing to creep back up after bottoming about 21 months ago. We've been seeing factory orders building in the PMI figures and these numbers are beginning to confirm that activity is starting to actually take place.
From the forgoing discussion, you'd naturally think investors would have been upbeat this week, but that was not the case. Maybe it was investors "needing a breather", concerns over valuations, or just "locking in gains for the year", but investors were pessimistic coming into the week, and they grew increasingly so until the House managed to pass its version of a tax bill. Even having done so, that news just managed to reset the Street's mood to a general level of ambivalence. We said last week we thought we'd see a pickup in volatility until this tax business was put to rest. If this week's action was any indication, the upside from the passage of any eventual tax bill may be limited, while investors' disappointment with any reconciled bill is emerging as the market's most immediate threat.
Let's Talk Turkey: Thanksgiving Trivia in 20 Questions
This holiday, you can bet your relatives for the last piece of pie by challenging them to a turkey day trivia contest. While most people know the basic history surrounding Thanksgiving, we've added some interesting facts to help keep your dinner table conversation lively and entertaining while making sure no one ruffles any feathers.
1. When was the first Thanksgiving?
The first Thanksgiving was in 1621.
2. How long did the first Thanksgiving last?
The first Thanksgiving was an autumn harvest feast that lasted three days.
3. Who attended the first Thanksgiving?
It was attended by 53 colonists and 90 Wampanoag Indians.
A "snood" is the long, red fleshy part that grows from a turkey's forehead over the bill. A turkey's beard (the dangly part under the throat) is called a "wattle."  Wild turkeys are born with spurs on their legs that can be used to determine the turkey's age.
5. What is a baby turkey called?
A baby turkey is called a poult.  A group of turkeys is called a rafter, rather than a flock or gobble as some people incorrectly refer to them.  Male turkeys are called toms or gobblers. Female turkeys are called hens.
6. When did Thanksgiving become a national holiday?
Thanksgiving became an annual custom throughout New England in the 17th century. In 1789, George Washington became the first president to announce a Thanksgiving holiday when he proclaimed November 26, a Tuesday, as a day of national Thanksgiving. However, it was not until during the Civil War in 1863 when President Abraham Lincoln declared Thanksgiving to fall on the last Thursday of November that the holiday was celebrated nationally. In 1941, President Franklin D. Roosevelt signed a bill into law officially making the fourth Thursday in November the national holiday of Thanksgiving Day.
7. How many turkeys are eaten at Thanksgiving?
Nearly 46 million turkeys are eaten at Thanksgiving, compared to 22 million at Christmas and 19 million at Easter.
8. What percentage of Americans eat turkey at Thanksgiving?
Nearly 88% of Americans eat turkey at Thanksgiving. We don't know what the other 12% consume.
9. How much do Americans spend on turkeys each year?
Americans spend an estimated $780 million on Thanksgiving turkeys each year. The average cost of a 16-pound whole frozen turkey is $17.
10. How many feathers does a wild turkey have?
An adult wild turkey has between 5,000 and 6,000 feathers on its body.
11. Do all turkeys gobble?
No, only male turkeys gobble. They do so to attract female turkeys. Female turkeys make a clicking sound.
12. Are cranberries tasted to determine if they are ripe?
Nope. Cranberries are bounced to see if they are ripe. They should bounce about 4 inches high. Contrary to popular belief, cranberries do not grow under water. However, one method of harvesting involves flooding a growing area and using a water reel to beat the vines which causes the buoyant cranberries to detach and float to the surface of the water.
13. How many people watch the annual Macy's Thanksgiving Day Parade?
More than 50 million viewers tune in to watch the Macy's Thanksgiving Day Parade.
14. Which holiday is responsible for the most alcohol consumption?
It has been reported that more alcohol is consumed on Thanksgiving than any other holiday of the year. The National Highway Traffic Safety Administration states that the Thanksgiving holiday is one of the most dangerous times to drive due to increased drivers on the road for holiday-related travel and higher-than-usual alcohol consumption.
15. How many people watch professional football on Thanksgiving?
The NFL's three-game Thanksgiving slate earned more than 83 million combined viewers last year.
16. When did the Thanksgiving football tradition begin?
In the mid- to late-1800s, Thanksgiving Day football was primarily a tradition among high schools and colleges in America. Princeton and Yale began playing an annual Thanksgiving game in New York City in 1876 that attracted tens of thousands of spectators. By the 1890s, more than 5,000 football games were taking place across the country on the holiday. Four decades later, professional football adopted the Thanksgiving Day tradition with a match up between the Detroit Lions and the Chicago Bears in 1934. The Bears won 19-16 over the home team, but the Lions went on to become a Thanksgiving staple. During the last 80 years, the only Thanksgivings on which the Lions have not hosted a game were six seasons during World War II.
17. How many calories are consumed on average on Thanksgiving?
The average number of calories consumed on Thanksgiving is 4,500, which is equivalent to 14 slices of pumpkin pie.
18. How long does it take to burn the number of calories consumed on Thanksgiving?
It would take 10 hours and 41 minutes for the average male to burn 4,500 calories.
19. How many Thanksgiving cooks call the Butterball Turkey Hotline each holiday season?
More than 100,000 questions are answered by the Butterball Turkey Hotline (1-800-BUTTERBALL) each November and December. Last year, the company's popular cooking crisis management team introduced a 24-hour text message line for the lead-up into the big day. The text service is open November 1 through December 24.  Cooks can also chat online with a "turkey talker" to get their questions answered. The turkey talkers refer to today — November 17th — as "Thaw Day" when people should start thawing their frozen turkeys.
20. How much do Americans spend on Black Friday shopping?
Americans spent more than $10 billion on Black Friday shopping last year, and an additional $5.27 billion online over Thanksgiving weekend 2016 thanks to the 154 million consumers who chose shopping over football, parade watching, and eating leftovers.
On the upcoming day that many people devote to football, family, and food, we hope you count your blessings and not your calories. In this time of gratitude, we are incredibly thankful for all of our clients and for the confidence and trust they place in us, and we wish everyone a very Happy Thanksgiving.
Our offices will be closed on Thursday, November 22nd and Friday, November 23rd in observance of the holiday. Our Week in Review will resume on Friday, December 1st.
Important Disclosure: The information contained in this presentation is for informational purposes only. The content may contain statements or opinions related to financial matters but is not intended to constitute individualized investment advice as contemplated by the Investment Advisors Act of 1940, unless a written advisory agreement has been executed with the recipient. This information should not be regarded as an offer to sell or as a solicitation of an offer to buy any securities, futures, options, loans, investment products, or other financial products or services. The information contained in this presentation is based on data gathered from a variety of sources which we believe to be reliable. It is not guaranteed as to its accuracy, does not purport to be complete, and is not intended to be the sole basis for any investment decisions. All references made to investment or portfolio performance are based on historical data. Past performance may or may not accurately reflect future realized performance. Securities discussed in this report are not FDIC Insured, may lose value, and do not constitute a bank guarantee. Investors should carefully consider their personal financial picture, in consultation with their investment advisor, prior to engaging in any investment action discussed in this report. This report may be used in one on one discussions between clients (or potential clients) and their investment advisor representative, but it is not intended for third-party or unauthorized redistribution. The research and opinions expressed herein are time sensitive in nature and may change without additional notice.