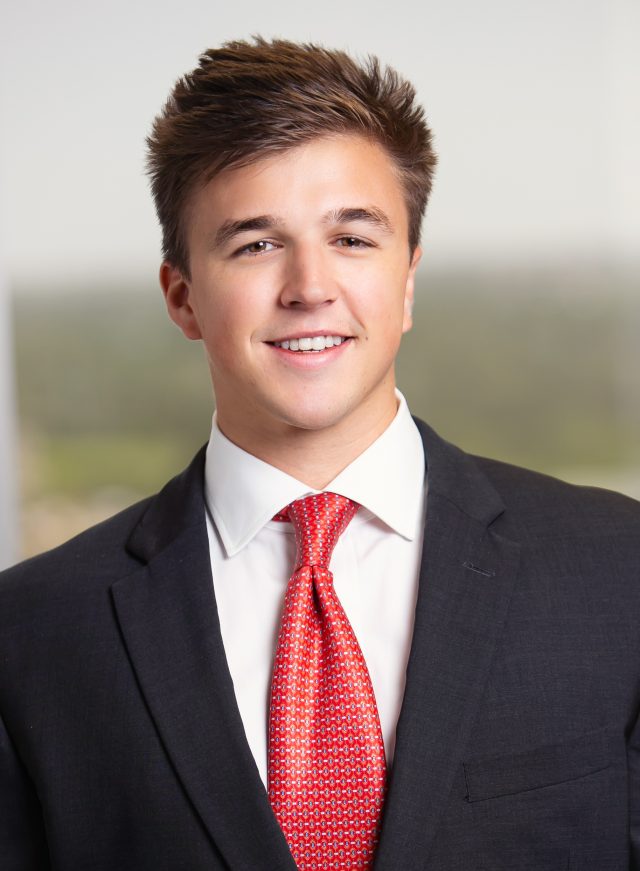 August 24, 2018
Bulls made it into the record books once again this week. On Wednesday, the current bull market, which began on March 9, 2009, became the longest bull market on record, breaking the prior one which ran from October 1990 to March 2000. At 3,455 days long, as of Friday's close, the current bull market shows little signs of ending soon, supported by a strong jobs market, tax cuts, relatively low interest rates and a pending federal budget that is anticipated to add new spending. Those strong tailwinds should help offset the effects of the only notable soft spots on the economy stemming from housing and the on-going trade disputes. Housing this week showed continued weakness as existing and new home sales continued their months long sales slump. Global trade also made headlines again this week. Despite on-going negotiations in Washington, the U.S. and China slapped 25% tariffs on $16 billion of each other's goods. Thus far, the tough trade talk has done little to dent global trade, with the Eurozone being the latest region reporting healthy demand. Rounding out the week was the Federal Reserve, which announced at its annual Jackson Hole retreat it would maintain its current path of gradually raising interest rates. Records continued to fall on Friday as the S&P 500 closed at a new record high of 2,874.69, up 0.86% for the week.
Home Sales Cool for the Summer
Tight supply continued to sideline homebuyers, pushing existing home sales down for the fourth consecutive month in July. Sales fell -0.70% to a seasonally adjusted annual rate of 5.34 million units. Year-over-year, existing home sales were down -1.50%. Tight conditions served to push prices higher, with the median home price rising 4.50% from year ago levels to $269,600. The housing supply remained unchanged in July from year ago levels, with 1.92 million homes currently on the market. At July's sales pace the current housing stock translates to 4.3 months of supply. That is significantly below the six to seven months of inventory that is viewed as a healthy balance between supply and demand. The housing shortage shows little signs of abating as many homeowners now choose to stay put, opting to renovate rather than pay significantly higher prices.
New home sales also fell in July, down -1.70% month-to-month to a seasonally adjusted annual rate of 627,000 units. That proved to be a nine-month low for new home sales. Results were impacted by a -33% decline in new home sales in the South, which accounts for the bulk of new home sales. There were some pockets of strength however, with sales in the West and Midwest up 10.90% and 9.90%, respectively. Rising building material costs and shortages of land and labor have continued to squeeze supply of new homes coming on the market. As a result, the median home price shot up 6% month-to-month to $328,700 in July. Given that housing tends to have multiplier effects with respect to spending within the economy more broadly, the persistent weakness in the housing market has sparked concerns this could soon spill over. Thus far, there is little evidence this is actually happening, with the most recent retail sales report showing sales up 6.40% year-over-year.
Eurozone Manufacturing Holds Steady
Eurozone manufacturing hit 54.5 in August, relatively unchanged from July's reading. That is well above 50, which indicates expansion in the manufacturing sector. The report showed new orders and export orders both rose during the month even as U.S. tariffs on EU steel and aluminum went into effect. Strong domestic demand, particularly in France, helped offset the impact of the U.S. trade tariffs. The latest survey data indicates the Eurozone economy continues to grow at a steady rate, with analysts estimating third quarter GDP growth matching the second quarter's results.
Records seem made just to be broken. That was certainly the case this week as the S&P 500 hit fresh highs, and with the U.S. economy appearing to be firing on virtually all cylinders, it is likely this won't be the last we write a statement of this nature. There is an air of optimism in the markets these days, and this optimism has led to a tightness in expectations and valuations, which now means markets are storing more and more potential energy. The concerns over the slowdown in the housing market are interesting but they are fundamentally an issue stemming from the strength of demand within the overall economy – not because individuals don't want to buy homes. The trade wars are annoyances, but the actual impact from the tariffs pale in magnitude relative to the stimulating impact from the new tax law (at least in the short-term).
So if you had to bet on the source of a problem, the biggest flashing light right now seems to be how the dichotomy in views between the equity markets and the bond markets is effecting the yield curve. Equity markets seem comfortable that growth will not be stunted by rising short-term rates, while longer-term bond markets seem much more suspect. The spread between the two and ten-year treasury now stands at just 0.21%, which is far below the nearly 1% average spread between the maturities. With the Fed poised to raise rates another 0.50% this year, an inversion in the yield curve seems very possible and it has been the rare instance where an inversion has not preceded a recession. Every late stage bull market we've ever experienced has been punctuated with arguments for why "this time it's different", and indeed it may very well be the case this time around that it is not so much what is different in the equity market, but what is different in the bond markets that ultimately explains why the long end of the yield curve refuses to relent while the bulls continue to charge on.
The Week Ahead
Week in Review will be taking a break for the Labor Day weekend. Our next edition will return on September 7th with the latest on jobs and manufacturing.
Probity Welcomes New Associate
We are excited to introduce Probity's new associate, Hunter Feagans. Hunter joins Probity with a notable academic and extracurricular background. He earned a degree in Economics with an emphasis on Financial Applications from Southern Methodist University (SMU). Hunter is a Dallas native and a graduate of Highland Park High School where he was a member of the National Honor Society and captain of the track team.
Hunter's passion for learning continued through his college career where he was inducted into Omicron Delta Epsilon, the International Honor Society for Economics, in recognition of his scholastic achievement. Hunter earned a 4.0 GPA within his major and a 3.9 GPA overall during his tenure at SMU, graduating Magna Cum Laude from SMU in May 2018.
One of Hunter's most outstanding recent accomplishments is receiving the Wallace F. Lovejoy Memorial award just prior to graduation, an award given annually to an honors student and senior Economics major on the basis of academic excellence, creativity, motivation, responsibility, and an attitude of helpfulness toward other students. He was nominated for the award by SMU faculty, and the final selection among the top nominees was made by a vote of all Economics majors, demonstrating the respect he earned from professors and peers alike. Hunter received the award in front of an audience of 500 people at a ceremony at SMU.
Since joining Probity Advisors, Hunter has been engaged in a variety of research projects and has been learning the firm's proprietary technology systems, including our trading and portfolio management platforms. He has participated in several financial planning and investment management meetings to become more familiar with our firm's client-centered approach to wealth management. Hunter has also gained a solid understanding of the ever-present challenge of meeting strict security, regulatory, compliance, and governance requirements that are inherent in the financial services industry.
Outside of work, Hunter volunteers his time coaching 7-on-7 football, an all-passing, non-contact game played in the off season to help teenage players sharpen their skills. He also serves as a math tutor for junior high and high school students. He enjoys playing golf and going to concerts, but explains his free time and his ability to enjoy his favorite activities may be a little curtailed in the coming months while he studies for Level I of the Chartered Financial Analyst (CFA) exam.
Hunter fits right in at Probity, joining the ranks of a number of SMU alumni and sharing our enthusiasm for the upcoming college football season. He will be on The Boulevard at the Probity tailgate on September 7th, so feel free to stop by and say hello.
Important Disclosure: The information contained in this presentation is for informational purposes only. The content may contain statements or opinions related to financial matters but is not intended to constitute individualized investment advice as contemplated by the Investment Advisors Act of 1940, unless a written advisory agreement has been executed with the recipient. This information should not be regarded as an offer to sell or as a solicitation of an offer to buy any securities, futures, options, loans, investment products, or other financial products or services. The information contained in this presentation is based on data gathered from a variety of sources which we believe to be reliable. It is not guaranteed as to its accuracy, does not purport to be complete, and is not intended to be the sole basis for any investment decisions. All references made to investment or portfolio performance are based on historical data. Past performance may or may not accurately reflect future realized performance. Securities discussed in this report are not FDIC Insured, may lose value, and do not constitute a bank guarantee. Investors should carefully consider their personal financial picture, in consultation with their investment advisor, prior to engaging in any investment action discussed in this report. This report may be used in one on one discussions between clients (or potential clients) and their investment advisor representative, but it is not intended for third-party or unauthorized redistribution. The research and opinions expressed herein are time sensitive in nature and may change without additional notice.