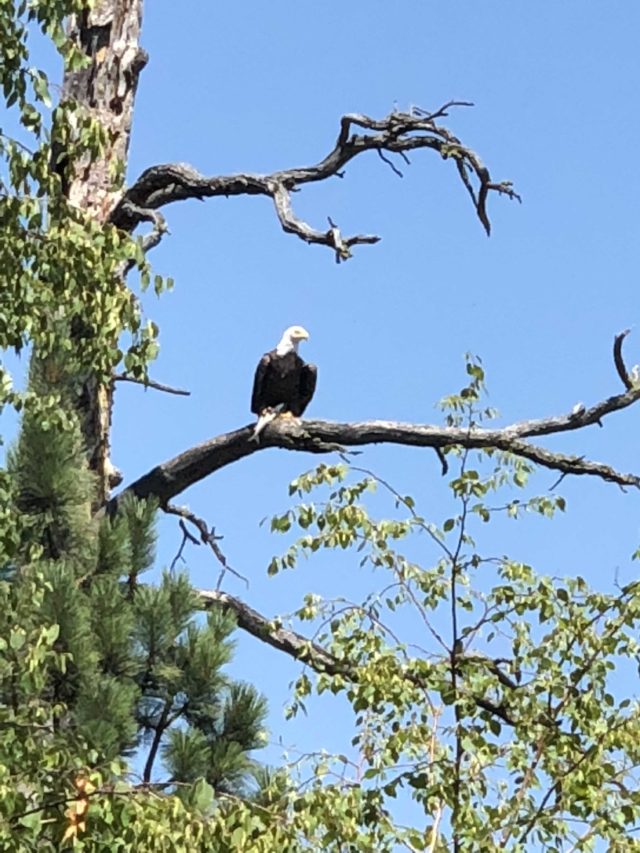 June 28, 2019
With the FOMC meeting out of the way, markets pivoted their attention to the G20 Summit in Japan where President Trump is set to meet Chinese President Xi Jinping on Saturday to talk trade. The G20 is an annual meeting of leaders from the largest and fastest-growing economies who come together to discuss international economic cooperation. Its members account for 85% of the world's GDP and two-thirds of its population. With the U.S. and China set to attend, the venue made for a natural meeting spot for the two powers to thaw negotiations and try once again to come to terms on a trade deal. Following the breakdown in discussions in early May, markets have focused on the G20 summit as the next nexus, but while the stage has been set, the two parties still seem far apart on major sticking points such as intellectual rights protections. It was otherwise a light week for economic news with durable goods orders and trade figures being the week's highlights. With little noteworthy developments taking place, the S&P 500 closed out the quarter's final week by declining -0.30%.
Business Investment Rises Despite Boeing's Struggles
Durable goods orders fell -1.30% in May. The headline figure was driven by a -28% drop in commercial aircraft due, in part, to Boeing's on-going issues with its 737 Max which has been grounded since March and looks to remain so until late this year. Boeing reported it had not received a single aircraft order in May after receiving orders for four planes in April. Diving deeper into the report, we were encouraged by the rise in new orders for nondefense capital goods excluding aircraft, a gauge of underlying business investment which increased 0.40% amid a rise in demand for machinery, computers, and electronics products in May. Aside from Boeing's company-specific issues, durable goods orders were relatively healthy despite the continued trade impasse.
U.S. Demand Rebounds
U.S. demand for foreign goods rose 3.70% in May, rebounding strongly from April's -2.50% slide. Leading the way higher was a 7.50% jump in autos and a 3.90% increase in industrial goods. Exports also had a strong showing, growing 3.00% in May. International buyers showed a strong appetite for U.S. consumer goods and autos, up 5.40% and 4.70%, respectively. With imports outstripping exports, the trade deficit widened 5.10% to $74.5 billion. The rise in trade flows not only suggests companies and consumers believe the economy will remain healthy, but the figure may have been assisted by businesses rushing to place orders to beat the latest round of tariffs on China which increased from 10% to 25% in May on $200 billion of goods. The false alarm on additional Mexican tariffs may have contributed as well. June's trade report should provide more clarity to the level of demand, but May's report was important from a trend standpoint.
On Friday, traders remained glued to their screens, hoping for a trade deal with China that seems unlikely to materialize this weekend. Consensus is that a deal will not be reached but that new tariffs will be temporarily postponed. There is not much to support this in the rhetoric leading into the summit, but since this pattern has taken place in the past, analysts have banked on this as the most probable outcome. We'll see, but trade is likely to remain a major overhang as we head into the second half of the year. For all the handwringing around China and tariffs, however, the markets managed to post the best half year performance since 1997 with the S&P 500 rising 17%. That seems spectacular until you consider that Q4 2018 was dismal for markets such that when you look at the 9-month performance on the S&P 500 we're essentially flat. The Fed's dovish pivot has a lot to do with the rebound, and with the potential for cuts on the horizon, the trade skirmishes have taken a back seat and markets have re-inflated to previous highs.
The Week Ahead
The Fourth of July holiday falls on Thursday, making it a shortened trading week. In observance, the NYSE will be closed on Thursday, July 4th. Our office will be closed on both Thursday, July 4th and Friday, July 5th. The Week in Review will return on Friday, July 12th with the latest reports on U.S. consumer and producer prices and China trade.
The Eagle Has Landed
Americans are getting ready to celebrate the July 4th, 1776 anniversary of the Declaration of Independence when the thirteen colonies declared their freedom and independence from the British Crown, leading to the formation of the United States.
This time of year, symbols of our freedom and patriotism appear everywhere, including images of the bald eagle. The bald eagle became the official national bird on June 20, 1782, six years after our nation was formed. The Continental Congress began planning a seal as soon as the Declaration of Independence was signed. The seal features the iconic eagle grasping an olive branch in its right talon, symbolizing peace, and holding a bundle of thirteen arrows in its left talon, symbolizing the arrows of war. The ribbon in its beak contains the Latin words, "E. pluribus unum" which means "From many, one" or one nation created from thirteen colonies.
Bald eagles are distinguished by their white head and white tail feathers. They weigh up to 14 pounds and have a wingspan of up to eight feet. Their nests can reach 10 feet across and 20 feet deep, and they live near rivers, lakes, and marshes where fish — their staple food — are plentiful. They also feed on waterfowl, turtles, rabbits, snakes, and other small animals. They have an average life span in the wild of 15 to 25 years, according to the U.S. Fish and Wildlife Service.
Admired for their majestic beauty, many people were surprised to learn earlier this month that the eagle can swim. National Public Radio (NPR) reported on June 10, 2019 that a New Hampshire man on his way to work captured video of a bald eagle swimming in Lake Winnipesaukee in Wolfeboro, NH. Following the release of the video, wildlife specialists explained that swimming is not an unusual activity for eagles. Jim Watson, an eagle researcher with the Washington Department of Fish and Wildlife, noted that eagles are open-water foragers that catch fish straight out of rivers and lakes by dive-bombing down with talons outstretched. Watson said that usually, they catch the fish near the surface while keeping their feathers relatively dry. The eagle caught swimming earlier this month likely spotted a fish on the surface of the water and dove down to snatch it, but either missed it and ended up in the water getting its feathers wet, or the fish was bigger than it had planned, and the eagle may have tried to swim to shore with the fish in its talons.
Regardless of the circumstances, it's a pretty unexpected and incredible site to see. You can view the video here. NPR pointed out that a bald eagle was also caught on camera swimming in Alaska in 2011 in this video.
We wish everyone a happy and safe Independence Day and hope you have every opportunity to enjoy and celebrate the freedoms we cherish.
Important Disclosure: The information contained in this presentation is for informational purposes only. The content may contain statements or opinions related to financial matters but is not intended to constitute individualized investment advice as contemplated by the Investment Advisors Act of 1940, unless a written advisory agreement has been executed with the recipient. This information should not be regarded as an offer to sell or as a solicitation of an offer to buy any securities, futures, options, loans, investment products, or other financial products or services. The information contained in this presentation is based on data gathered from a variety of sources which we believe to be reliable. It is not guaranteed as to its accuracy, does not purport to be complete, and is not intended to be the sole basis for any investment decisions. All references made to investment or portfolio performance are based on historical data. Past performance may or may not accurately reflect future realized performance. Securities discussed in this report are not FDIC Insured, may lose value, and do not constitute a bank guarantee. Investors should carefully consider their personal financial picture, in consultation with their investment advisor, prior to engaging in any investment action discussed in this report. This report may be used in one on one discussions between clients (or potential clients) and their investment advisor representative, but it is not intended for third-party or unauthorized redistribution. The research and opinions expressed herein are time sensitive in nature and may change without additional notice.