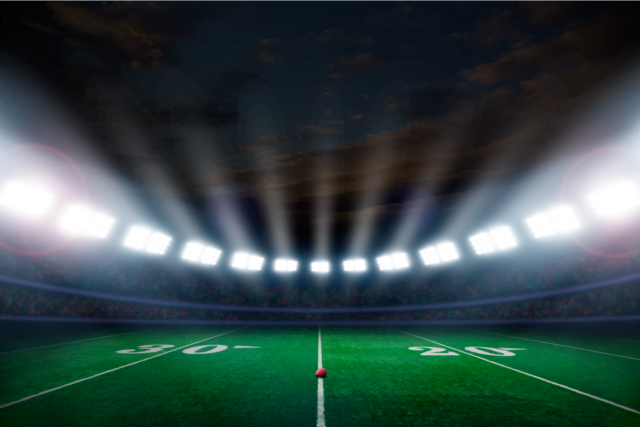 February 1st, 2019
The Dow Jones Industrial Average closed out January on a high note, up 7.17% for the month. That was the index's largest one-month gain since 2015 and biggest January gain in 30 years. A monster jobs report, healthy corporate earnings, and indications from the Federal Reserve signaling it would remain patient in hiking interest rates helped lead the index to its sixth consecutive weekly gain. Further fueling optimism on the Street was the strength of the January report on manufacturing from the Institute for Supply Management (ISM). The report painted a bright picture of the U.S. manufacturing sector despite slowing global economic growth and trade tensions.
Jobs Smash Estimates
A government shutdown couldn't keep businesses down in January. For the month, businesses added 304,000 to the payrolls. That crushed estimates from Dow Jones economists of 170,000. The unemployment rate rose slightly to 4%, but this was likely a temporary symptom from the shutdown according to the Labor Department. Job growth was broad-based with education and health services adding 55,000 to the payrolls, construction up 52,000, and professional and business services adding 30,000. Despite global trade winds, manufacturers also managed to add 13,000 to their payrolls. The much-watched wage number also showed workers continued to see their paychecks rise, with wages up 3.20% year-over-year. Overall, the report was very strong, demonstrating businesses still remain confident enough to invest in their people despite the market's own concerns over a potential slowdown.
U.S. Manufacturers Sweep Up
Headwinds from slowing global economic growth and trade failed to keep U.S. manufacturers down in January. After slipping to 54.3 in December, the ISM's manufacturing index rose to 56.6 in January. Numbers above 50 indicate expansion in the manufacturing sector, while numbers below 50 indicate contraction. The report showed new orders picked up sharply in January, reversing December's decline. Production and employment also managed to post increases for the month. Growth was broad-based with fourteen of the 18 U.S. manufacturing industries surveyed by the ISM expanding in January. Perhaps the most encouraging aspect of the report was that the ISM estimates the manufacturing index looks like it can stay in a range between 54% and 56% this year, signaling moderate expansion in the manufacturing sector.
Fed Hits Pause
The Federal Reserve continued its campaign to soothe markets, announcing it will continue to be patient in hiking rates at this week's Federal Open Market Committee Meeting. Markets had grown concerned in December that the central bank was tone deaf to the growing risk to the U.S. economy of slowing global economic growth as it continued to stress additional rate hikes and the shrinking of its balance sheet. This week, the central bank not only announced it would hold interest rates steady at a range of 2.25% to 2.50%, but also that it was prepared to make adjustments to its shrinking balance sheet in light of economic and financial developments. The Fed also went further, announcing it was prepared to use its full range of tools, including altering the size and composition of its balance sheet, if future economic conditions were to warrant a more accommodative monetary policy than can be achieved by only reducing interest rates.
Strong nonfarm payrolls and manufacturing numbers reaffirmed there is momentum remaining in the U.S. economy. These were just the latest in a series of data rebuking the "sky is falling" mentality seen during Q4. Strong data is one thing, but equally important to the market's bounce has been an overall shift in sentiment. Investors are coming back around to the idea that the U.S. economy indeed continues to expand despite the global risks. Add to this a Fed who continues to reiterate its message that it will remain patient in hiking interest rates and that stands ready to act to support the economy if global conditions begin to impact U.S. economic fundamentals and you get an entirely different outlook from investors. It's tempting to want to adopt the "so goes January, so goes the year" optimism after the month we have had, but there are still a lot of wild cards in the deck with both China trade talks and Brexit on the horizon. Brexit's potential outcomes unquestionably skew negative for the markets, but China, being the larger of the two events for the U.S. economy, has the potential to be a significant catalyst if resolved.
The Week Ahead
It's a light week for economic news with figures on international trade being the highlight of the week. Overseas, we'll have the latest numbers on Eurozone Composite PMI.
Happy Super Bowl Sunday!
Super Bowl LIII (53) will be played this Sunday between the New England Patriots and the Los Angeles Rams at the Mercedes-Benz Stadium in Atlanta, GA. The New England Patriots will be making their 11th appearance in the game while the Rams are in the Super Bowl for the fourth time. This will be the Patriots ninth Super Bowl appearance under head coach Bill Belichick. Quarterback Tom Brady and the Patriots have won five titles (2002, 2004, 2005, 2015, and 2017). The Rams have not played in a Super Bowl since 2002 when they lost to the Patriots. For the 2018 season, the New England Patriots were 11-5 the Los Angeles Rams were 13-3. Here are some interesting pieces of Super Bowl trivia to help you get ready for game day.
New England quarterback Tom Brady, 41, is the oldest starting quarterback to play in a Super Bowl. Only six players 40 and older have been on Super Bowl rosters. Four of Brady's teammates were born the year after Brady graduated from high school (1996). In contrast, the oldest player on the Ram's roster is 37-year-old offensive tackle Andrew Whitworth. Interestingly, Rams coach Sean McVay is the NFL's youngest coach to guide a team in the Super Bowl. He turned 33 on January 24th.
The Supreme Court earlier this year struck down a federal ban on state-sanctioned sports betting, ruling that the ban is unconstitutional and giving states outside of Nevada the green light to legalize it. There are now eight states that allow some form of sports betting. A survey by the American Gaming Association (AGA) finds that nearly 23 million Americans plan to bet on the game, wagering a predicted $6 billion. However, an AGA spokesperson said that roughly 97% of bets will still be placed illegally through unlicensed sportsbooks and other illegal venues.
Super Bowl bettors will have hundreds of prop or proposition bets available for Sunday's matchup, including what color of Gatorade will be dumped on the winning coach, which team will score first, whether either team will score in the first 6 ½ minutes of the game, the shortest touchdown, and the longest field goal. Additional prop bets include whether "Dilly Dilly" will be said during a Bud Light commercial, what song Maroon 5 will perform first, the number of times announcers will say "Gronk" and "Philly Special," and the number of tweets from President Trump during the game.
The most popular prop bet involving the national anthem — to be sung by Gladys Knight — is how long it will take the Empress of Soul to sing her rendition. The anthem has been sung in over one minute and 45 seconds in each of the last six Super Bowls, and that's where the over/under mark opened for Knight, with "over" being the favored bet. Since Super Bowl XL in 2006, only two artists have sung the anthem in less than 1:45.
Prior to the 1990s, the halftime performers were marching bands and musical salutes. In 1991, New Kids on the Block performed and pop acts began to take the halftime stage on a regular basis. This year, three-time Grammy winning band Maroon 5 will be the headliner with Big Boi from Outkast and Travis Scott as guests.
An estimated 17.2 million people are expected to miss work the day after Super Bowl Sunday, according to The Workforce Institute. This will be the largest-ever anticipated day of Super-Bowl related absenteeism since the organization began tracking these numbers in 2005. The majority of workers will call in sick while many will come in late or leave early.
Whether you tune in for the game, the halftime show, the commercials, or just show up for the guacamole, we hope you have an enjoyable Super Bowl Sunday.
Important Disclosure: The information contained in this presentation is for informational purposes only. The content may contain statements or opinions related to financial matters but is not intended to constitute individualized investment advice as contemplated by the Investment Advisors Act of 1940, unless a written advisory agreement has been executed with the recipient. This information should not be regarded as an offer to sell or as a solicitation of an offer to buy any securities, futures, options, loans, investment products, or other financial products or services. The information contained in this presentation is based on data gathered from a variety of sources which we believe to be reliable. It is not guaranteed as to its accuracy, does not purport to be complete, and is not intended to be the sole basis for any investment decisions. All references made to investment or portfolio performance are based on historical data. Past performance may or may not accurately reflect future realized performance. Securities discussed in this report are not FDIC Insured, may lose value, and do not constitute a bank guarantee. Investors should carefully consider their personal financial picture, in consultation with their investment advisor, prior to engaging in any investment action discussed in this report. This report may be used in one on one discussions between clients (or potential clients) and their investment advisor representative, but it is not intended for third-party or unauthorized redistribution. The research and opinions expressed herein are time sensitive in nature and may change without additional notice.