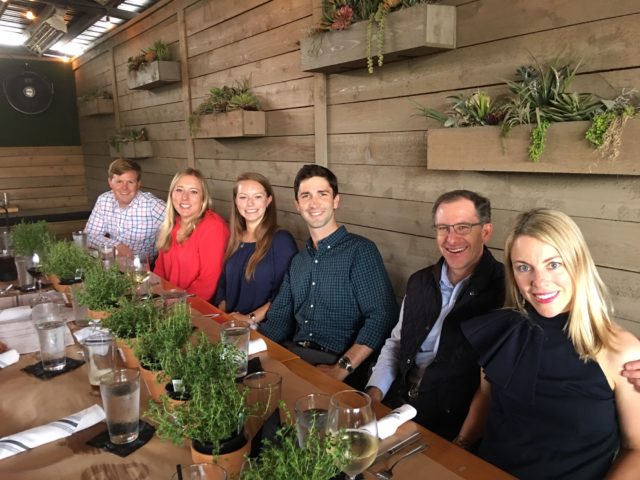 May 10, 2019
China dealt a blow to markets as it sought to renegotiate a draft trade agreement that the U.S. and investors had come to believe was a "done deal". The proposed trade agreement began unravelling last Friday night when diplomatic cables arrived in Washington from Beijing, making significant edits to previously agreed upon provisions in the 150-page document. The key reversals related to changes in Chinese laws the U.S. had required to address the theft of U.S. intellectual property, forced technology transfers, competition policy, access to financial services, and currency manipulation. In retaliation, the Trump administration removed a temporary tariff moratorium that was put in place as goodwill so long as discussions with China remained constructive. China's actions last week were seen as anything but that, resulting in tariff rates now increasing from 10% to 25% on $200 billion of Chinese goods. With markets focused squarely on U.S.-China trade negotiations, investors paid little attention to the week's only other economic reading on U.S. consumer and producer prices. What should have been a quiet week, turned into a flash grenade, resulting in the S&P 500 skidding -2.18%.
U.S. Narrows Trade Gap as China Exports Fall
Against the backdrop of inflamed U.S.-China trade tensions, the two economic powerhouses released their latest figures on international trade. In the U.S., March figures on trade showed its trade deficit with China declined -16.20% month-to-month to $20.7 billion. That was its lowest level since March 2014. Imports from China fell -6.10%, while exports rose 23.60% on a surge in soybean purchases. The increase in soybean purchases may be short lived, however, since it was due, in part, to China agreeing last year to ramp up purchases of U.S. ag products. Holding fewer cards than the US, China may renege on that commitment should tensions remain elevated. Separately, China released its report on trade for the month of April which showed its global trade surplus narrowing to $13.84 billion from $32.65 billion in March as its global exports fell sharply. Weak demand from major markets, including the U.S., Japan, and South Korea, lead to a narrower surplus. Chinese imports, on the other hand, rose 8.50% for the month as the government's recent stimulus helped boost demand. Slow global growth, in conjunction with the U.S.'s current – and now higher tariffs – are creating some headaches for China that should provide some motivation to get trade talks back on track.
Prices Hold Steady
In U.S. economic news, consumer and producer prices were released this week, which showed inflation holding relatively steady year-over-year. Consumer prices rose 0.30% in April, lifted by rising gasoline, rents, and healthcare costs. The reading was down slightly from an increase of 0.40% in March. Year-over-year, consumer prices were up 2.00%. Excluding the volatile food and energy components, consumer prices rose a mere 0.10% in April. In the 12 months through April, overall consumer prices were up 2.10%. Producer prices which measure the prices businesses receive for their goods and services, rose 0.20% in April. That's down from March's 0.60% rise. Slower growth in wholesale energy and goods contributed to the slower increase in prices. Year-over-year, producer prices increased 2.20%, considerably lower than the recent peak of 3.40% reached last summer. Overall, inflationary pressures remain contained with prices near the Fed's target level of 2.00%. The wildcard remains whether the on-going U.S.-China trade will ultimately foster inflation, but thus far that has failed to materialize, and many businesses have learned to adapt and simply switch suppliers rather than pay more.
This time last week many thought we'd have a trade deal in hand by now. After all, the rhetoric coming from both sides coincided with the Chinese delegation's visit to Washington, seemingly setting the stage for the perfect photo op to shake hands. It was not to be however, and while the market sold off for the week, the predominant belief is that a deal still ultimately gets done. In fact, despite this week's meetings between the U.S. and Chinese trade delegations were cut short and higher tariffs were imposed on China, the S&P 500 and Asian markets managed to rally on Friday. In our minds, there's quite a bit of good news in what, on the surface, initially looked to be a setback. The first is that the Administration is willing to apply additional pressure to extract contentious but critical concessions, rather than simply accepting a diluted agreement for the sake of claiming a political victory. The second – as this week's trade data points out – while both sides will suffer in an all-out trade war, the cost will be borne asymmetrically by China. Given both the will and the incentive, it is more probable than not that the U.S. and China will extinguish this week's flare up and find a path forward.
The Week Ahead
We'll get the latest snapshot on the consumer as retail sales are released. Also on tap are figures on industrial production and housing starts.
Probity Celebrates!
Over the years, we've had the opportunity to watch our Probity family grow, whether through hiring new associates, through our staff members getting married, through employees growing their own families, and so many other life milestones. This week, all of us at Probity celebrated a number of these exciting moments for members of our team. We recognized the 15-year service anniversaries of both Alissa Kaiser and Tyler Ozanne, and we celebrated the recent wedding of Holman Moores and his new wife, Morgan. We celebrated Tyler's growing family with the birth of his second son. We honored two associates for recent accomplishments: Adam Bronson for earning his Certified Financial Planner® designation and Whitney Magers for winning the "office cup" for his first place finish in the 2019 Probity Advisors March Madness Office Pool. We also expressed our gratitude to Linda Ozanne who has been with Probity since the beginning and is responsible for keeping our office and our advisors up and running.
We are fortunate to be part of a wonderful team of professionals who care so greatly about our clients and the work that we do. We are grateful for all of our clients and friends who place their trust and confidence in us, and we look forward to many more milestone celebrations in years to come.
Important Disclosure: The information contained in this presentation is for informational purposes only. The content may contain statements or opinions related to financial matters but is not intended to constitute individualized investment advice as contemplated by the Investment Advisors Act of 1940, unless a written advisory agreement has been executed with the recipient. This information should not be regarded as an offer to sell or as a solicitation of an offer to buy any securities, futures, options, loans, investment products, or other financial products or services. The information contained in this presentation is based on data gathered from a variety of sources which we believe to be reliable. It is not guaranteed as to its accuracy, does not purport to be complete, and is not intended to be the sole basis for any investment decisions. All references made to investment or portfolio performance are based on historical data. Past performance may or may not accurately reflect future realized performance. Securities discussed in this report are not FDIC Insured, may lose value, and do not constitute a bank guarantee. Investors should carefully consider their personal financial picture, in consultation with their investment advisor, prior to engaging in any investment action discussed in this report. This report may be used in one on one discussions between clients (or potential clients) and their investment advisor representative, but it is not intended for third-party or unauthorized redistribution. The research and opinions expressed herein are time sensitive in nature and may change without additional notice.