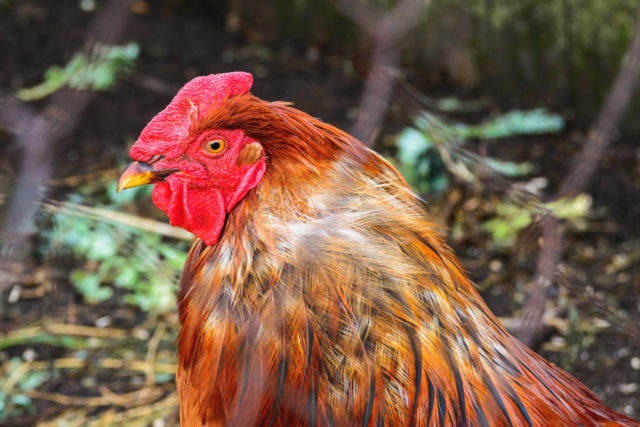 May 3, 2019
A strong April jobs report managed to spark a rally on Friday, helping to offset investor disappointment by the Fed failing to signal a potential rate cut at this week's FOMC meeting and as manufacturing figures missed expectations. Having been spoiled by the Fed's accommodativeness this year, markets had added a rate cut to its wish list given the stubbornly low inflation reflected in Monday's personal consumption expenditures index. It was not to be however, and that, in conjunction with April's ISM Manufacturing numbers missing expectations, stole the wind from the market's sails for the better part of the week. Friday's jobs report succeeded in getting things going again, showing that unemployment had hit a generational low and allowing the S&P 500 to post 0.20% overall gain for the week.
You're Hired!
Businesses continued to expand their payrolls in April, with 263,000 new hires. That follows March's payroll figures which saw businesses add 189,000 jobs. Gains were broad-based with professional and business services adding 76,000, education and healthcare +62,000, construction +33,000, and transportation and warehousing +11,100. Meanwhile, the unemployment rate fell to 3.60%, its lowest level since 1969. The much-watched wage figure rose 3.20% year-over-year, holding steady from the previous month. The strength in wage growth and the overall tightness in the labor market are likely major drivers behind the Fed's thinking in not cutting rates proactively. Higher wages will either translate into higher spending and inflation, or higher saving and lower rates – effectively doing the Fed's work for them.
Fed Dashes Rate Cut Hopes
The Federal Reserve stopped bulls in their tracks on Wednesday, disappointing investors after it signaled it would not cut rates this year. Hopes had been building that the central bank would reduce rates given that personal consumption expenditures, the Fed's preferred measure of inflation, has been trending well below the Fed's 2% target this year. The Fed believed the move was not warranted, stating that the low level of inflation is likely transitory and should pick up towards its target level in the coming months. The positive in the Fed's statement was that they didn't see a strong case for higher rates any time soon and the Fed seemed confident in the overall economic outlook, noting activity has risen at a solid pace and the jobs market remains strong.
Factory Floors Slow
A variety of factors converged in April to slow factory activity for the month. The ISM Manufacturing Index eased to 52.8 in April, missing economist estimates of 55 for the month. Although the reading was down from March's 55.3, by maintaining readings above 50 the manufacturing index remains in expansion territory. Contributing to the slowdown was a disruption in company supply chains as long lines at the U.S-Mexico border delayed delivery of crucial components used in the manufacturing process. Factory activity was also slowed as companies took time to service their equipment, which many firms had previously delayed in order to capitalize on the strong order flow. Labor growth also slowed in April, not so much due to a lack of demand for workers, but due to a lack of available talent. Considering the strong labor market, businesses look like they will continue to struggle to add skilled workers. Despite these headwinds, the manufacturing sector looks positioned to rebound in the months ahead as border traffic congestion appears to be easing and companies bring their equipment back online.
Although markets pouted about the Fed not offering a cut to rates this year, they shook it off by Friday. The data doesn't warrant a cut and, probably just as importantly, it is dangerous to condition the market to always getting what it wants. The week's jobs and wage report made it clear that companies are still hiring in anticipation of expansion. The jobs data also comes on the heels of last week's Q1 2019 GDP print of 3.20%, which itself blew away expectations, and with a U.S.-China trade pact expected any week now, the immediate picture for the markets and economy is about as good as one could ask for.
The Week Ahead
Reports on U.S. consumer and producer prices hit the tape. We'll also get the latest on international trade as China releases its export/import figures.
Probity to be at A Peep at the Coops this Weekend:
Come "Chick" Us Out!
This Sunday, May 5th, Probity Advisors, Inc. will be supporting fundraising efforts for a local elementary school as a sponsor for the 10th annual "A Peep at the Coops," a one-day tour of seven private backyard chicken coops at various homes throughout Dallas. This year's theme is "Peepin' La Vida Loca," and the community event will feature an Urban Market with live entertainment, food trucks, local vendors, community information booths, and chicken yoga.
If you are in Dallas this Sunday, feel free to stop by the Probity Advisors, Inc. tent between 10 a.m. and 5 p.m. at the Tour Headquarters at Moss Haven Farm, 9202 Moss Farm Lane, Dallas, TX 75243. Probity will be hosting a planting station where guests can plant and take home herbs that are ready to harvest and enjoy. Furthermore, we have partnered with Gardenuity, a new concept in home gardening, and will be raffling off a customized container garden kit with fresh, edible, fully rooted herbs from Gardenuity's curated collection that are planted in a unique, mobile growing container. The winner of the garden kit will receive all of the materials and instruction needed to help them maintain their herb garden and have a successful growing season.
We will have a few other raffle items up our sleeves and hope you will come see us. Proceeds raised from the event will benefit Moss Haven Farm, a 501(c)(3) outdoor learning garden located on the campus of Moss Haven Elementary. The fundraiser will also support science, technology, engineering, art, and mathematics curriculum enrichment at the school. Guests can purchase their "A Peep at the Coops" tour tickets and map at Moss Haven Farm during the event. There is no fee to attend the activities at the Tour Headquarters. Tour tickets are $15 per person which will allow you to "chick" out the "eggcellent" hen houses in Dallas neighborhoods. Kids under 12 are free.
The tour will start with Moss Haven's very own impeccably designed chicken coop that allows the 500 kindergarten through 6th grade Moss Haven Elementary Students to learn about chickens and coop care and participate in weekly farm lessons. Most of the hens are hatched in the school's kindergarten classrooms. The school's 4-H Club, with its 30 student members, participates in caring for the coop and have shown the chickens at the State Fair of Texas. In fact, the Moss Haven 4-H Team won "Best Egg Contents" in 2016 and 2017, competing against more than 50 other entrants. You can learn more about this event on their website at www.mosshavenfarm.org/peep-at-the-coop.
Important Disclosure: The information contained in this presentation is for informational purposes only. The content may contain statements or opinions related to financial matters but is not intended to constitute individualized investment advice as contemplated by the Investment Advisors Act of 1940, unless a written advisory agreement has been executed with the recipient. This information should not be regarded as an offer to sell or as a solicitation of an offer to buy any securities, futures, options, loans, investment products, or other financial products or services. The information contained in this presentation is based on data gathered from a variety of sources which we believe to be reliable. It is not guaranteed as to its accuracy, does not purport to be complete, and is not intended to be the sole basis for any investment decisions. All references made to investment or portfolio performance are based on historical data. Past performance may or may not accurately reflect future realized performance. Securities discussed in this report are not FDIC Insured, may lose value, and do not constitute a bank guarantee. Investors should carefully consider their personal financial picture, in consultation with their investment advisor, prior to engaging in any investment action discussed in this report. This report may be used in one on one discussions between clients (or potential clients) and their investment advisor representative, but it is not intended for third-party or unauthorized redistribution. The research and opinions expressed herein are time sensitive in nature and may change without additional notice.