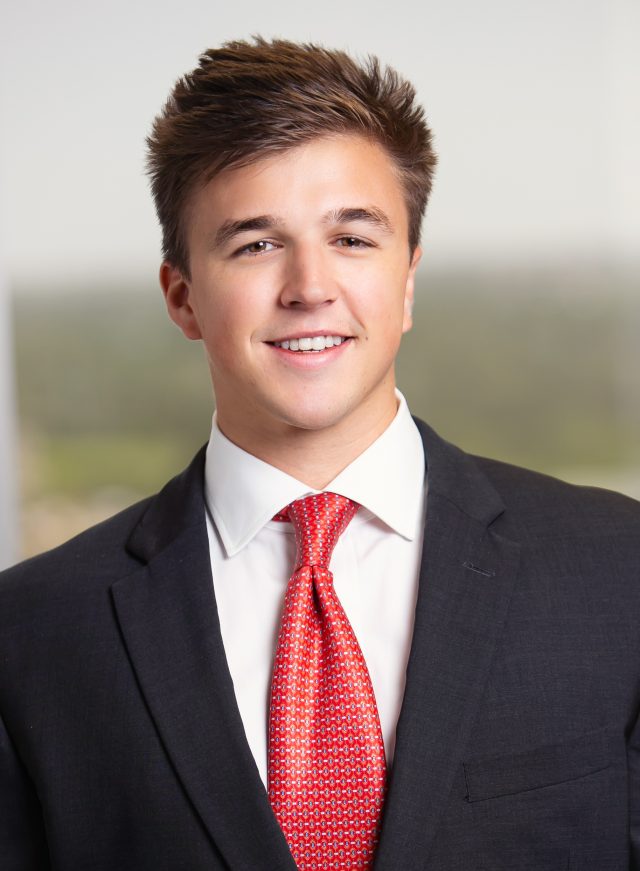 February 19, 2021
After a series of record-setting sessions, stocks struggled to find direction this week. Another string of strong economic reports – this time from retail sales and industrial output – were not enough to push stocks higher for the week. Investors turned cautious towards week's end as initial claims for unemployment increased by 13,000 from the prior week to 861,000. That was higher from the previous week's figures which were revised upwards by 55,000 to 848,000. Given that Covid cases appear to be on the decline, the vaccine rollout is gathering speed, and governments are loosening restrictions, markets grew wary that the continued layoffs suggest businesses are opting to remain lean rather than ramping up as markets had expected. For the week, the Dow rose 0.11%.
Stimulus Checks Drive Retail Sales Higher
U.S. retail sales kicked the year off on a high note, jumping 5.3% in January. The jump helped break three straight months of falling sales that had been impacted as stimulus support faded, governments imposed tighter restrictions amid a surge in Covid cases, and consumers grew more cautious. The stimulus package passed late last year put an additional $600 in consumers' hands which allowed them to spend on a variety of goods and services. Big ticket items were in hot demand with spending on electronics and appliances up 14.7% and furniture and home furnishing up 12%. Online shopping also remained popular, rising 11% for the month. Even Covid-battered food and drinking establishments registered healthy gains of 6.9%. With another $1.9 trillion in stimulus being debated, it appears that consumer spending will remain strong for some time as the pandemic abates.
Industrial Production Gathers Steam
Industrial production rose 0.9% in January, the fourth straight monthly gain. Driving the increase was a 1% gain in manufacturing output as well as a 2.3% increase in mining production. Those gains helped offset a decline in output of motor vehicles, which fell -0.7% in January. The car industry has struggled to keep up with demand recently as a global shortage of semiconductors for use in vehicle production has forced carmakers from General Motors to Ford to idle factories. As the global chip shortage eases, industrial output should gather steam once again and enable the sector to retake pre-pandemic highs.
Record-Shattering Lumber Prices Curb Housing Starts
IFor the first time ever, lumber prices topped $1,000 per 1,000 board feet according to Random Length Lumber Futures for March. The high of $1,004.90 is double the price lumber commanded just three months ago. As a result of the escalating cost of lumber, housing starts fell -6.0% to a seasonally adjusted annual rate of 1.58 million units in January. The drop was led by a -12.2% decline in single-family housing starts which more than offset a 17.1% surge in multi-family. Permits for future homebuilding, which typically lead housing starts by one to two months, defied the rising cost of homebuilding by increasing 10.4% or a rate of 1.881 million units. Much of the gains though were concentrated in the multi-family segment which rose 27.2% compared to the 3.8% increase in single-family. As we head into the typically busy spring and summer homebuying season, we should see continued strong demand despite rising prices given that interest rates remain historically low and given the very lean inventory.
Overall, the week was set up to be another winning one for investors after strong retail spending and industrial production figures added to the recent batch of strong economic reports. Ultimately, however, things just fell flat. The bigger trend is still very supportive for markets with a massive stimulus package on the way, low interest rates, and Covid now appearing to be on the decline. Data from the Centers for Disease Control and Prevention shows that 16.1 million people have received their second dose of the vaccine as of February 18th and at the current vaccination rate we could reach herd immunity this fall. Things are shaping up to be very different than this time last year, and markets are likely to catch some spring fever over the next several weeks.
It will be a relatively quiet week for economic data with consumer prices and jobless claims being the highlights of the week.
Probity's Hunter Feagans Passes Level III of Industry Exam
Probity is proud to share that one of our associates, Hunter Feagans, has now passed all three levels of the Chartered Financial Analyst® (CFA®) Program and will earn his CFA Charter, which is widely considered to be the investment profession's most esteemed credential.
Hunter joined Probity in August 2018 after graduating from Southern Methodist University and immediately began working towards his goal of becoming a CFA Charter Holder. To earn the designation, candidates must pass a total of three six-hour exams and meet additional requirements. Hunter passed Level I in December 2018 and passed Level II in June 2019. He was scheduled to take Level III in June 2020 but the exam was postponed to December 2020 due to the pandemic. Adhering to CDC guidelines, all test-takers were required to be masked for the duration of the six-hour exam administered at the convention center in downtown Dallas. It was the last time the exam will be given on paper: future tests will be taken on a computer. The CFA Program covers economics, financial reporting and analysis, corporate finance, portfolio management, analysis and valuation, performance measurement, and professional standards. Some of the topics encompassed in the final level include economics, derivatives, ethics, and fixed income investing.
Preparation for the three exams typically requires at least 900 combined hours of study, and completion of the CFA Program usually takes three to five years. Hunter was able to accomplish his goal in two years. He studied 1.5 hours to 6 hours per day to prepare. On his study breaks, he pursued a new hobby to stay in shape and be able to enjoy the great outdoors – rollerblading – which helped him avoid feeling claustrophobic due to the combination of staying home to study and COVID restrictions. He often rollerblades up to 20 miles on trails around Dallas.
Only around one in five candidates who enroll in the CFA Program pass all three exams and meet the work experience and professional and ethical requirements required to earn the charter. It is estimated that less than 10% pass all three exams on their first attempt, although the CFA Institute, the governing body that oversees the CFA Program, does not publish this statistic. Hunter will be able to utilize the CFA designation in August 2022 once he achieves the four years of relevant work experience required by the CFA Institute.
Hunter looks forward to celebrating his accomplishment with a family dinner. He shared that he realizes that the past year has been difficult for so many, and he is very grateful to have had the opportunity to work towards his goal. He will soon become a licensed financial advisor where he can utilize the skills and knowledge he has learned on the job along with the expertise he has gained from the CFA Program. One aspect of being an advisor that is intriguing to Hunter is helping clients understand the relationship between risk and return in investing and to balance their willingness and ability to take risks in their investment portfolio to achieve financial goals. He abides by the belief that one should never stop learning, and he hopes he can use his focus on setting and achieving goals – both personally and professionally – to motivate and inspire others.
Hunter will be the third associate at Probity Advisors, Inc. to hold the CFA Charter. Portfolio Manager Adam Bronson and Vice President Christopher Sorrow earned their CFA Charters in 2006.
We applaud Hunter for his commitment to achieving this prestigious credential. His accomplishment reflects the integrity and dedication of our entire staff in providing best-in-class advice and guidance while adhering to the highest industry standards.
Please join us in congratulating Hunter on a job well done.
Important Disclosure: The information contained in this presentation is for informational purposes only. The content may contain statements or opinions related to financial matters but is not intended to constitute individualized investment advice as contemplated by the Investment Advisors Act of 1940, unless a written advisory agreement has been executed with the recipient. This information should not be regarded as an offer to sell or as a solicitation of an offer to buy any securities, futures, options, loans, investment products, or other financial products or services. The information contained in this presentation is based on data gathered from a variety of sources which we believe to be reliable. It is not guaranteed as to its accuracy, does not purport to be complete, and is not intended to be the sole basis for any investment decisions. All references made to investment or portfolio performance are based on historical data. Past performance may or may not accurately reflect future realized performance. Securities discussed in this report are not FDIC Insured, may lose value, and do not constitute a bank guarantee. Investors should carefully consider their personal financial picture, in consultation with their investment advisor, prior to engaging in any investment action discussed in this report. This report may be used in one on one discussions between clients (or potential clients) and their investment advisor representative, but it is not intended for third-party or unauthorized redistribution. The research and opinions expressed herein are time sensitive in nature and may change without additional notice.