October 18, 2019
A better than expected start to the Q3 2019 earnings season served markets well, pushing the S&P 500 to its second consecutive winning week. Strong early results from the healthcare sector and industrial names, which have been battered by concerns over increased government regulation and weak global economic growth, respectively, managed to offset weak reports on U.S. retail sales and China GDP. Despite a Friday sell-off, the S&P hung on to post a weekly gain of 0.54%.
Healthcare and Industrials Beat Estimates
The healthcare sector kicked off earnings reports this week with strong results from UnitedHealth Group. Driven by growth in its health services and insurance units, UnitedHealth posted earnings of $3.88 a share, topping analyst estimates of $3.75 a share. Sales climbed 6.70% from the year ago period to $60.35 billion. In the industrial sector, Kansas City Southern proved that rail transport remains profitable. Helped by an increase in refined fuel products and liquid petroleum gas shipments to Mexico, along with lower overall costs, KSU reported earnings per share of $1.81, up from $1.70 in the year ago quarter. Meanwhile, sales were up 7% to $747.7 million. The company's results were encouraging as they come at a time when freight volumes have been under pressure from the global economic slowdown.
Retail Sales Drop Unexpectedly
Consumers pulled back on their spending in September with retail sales falling -0.30% to $525.6 billion. The dip comes after an especially strong August which saw sales revised up to 0.60% from a previously reported increase of 0.40%. The September retail sales decline was driven by a drop in spending on building materials, online purchases, automobiles, and gasoline. Excluding autos, gasoline, building materials, and food services, retail sales remained relatively unchanged for the month. While the spending decline may have been unexpected, it is not necessarily a cause for alarm given that consumers had strung together six consecutive months of spending increases. It is also natural for shoppers to pull back on spending in advance of the busy holiday shopping season. According to the National Retail Federation, holiday retail sales are expected to grow between 3.80% and 4.20%. That range would be above the average of 3.70% seen over the past five years.
China GDP Hits New Low
China's GDP rose "just" 6% in the third quarter – its worst showing in three decades. That was a deceleration from the 6.20% growth rate reported in the April-June period. The combination of a broader, global economic slowdown along with U.S. tariffs on Chinese goods continue to weigh on the country's growth where exports and fixed-asset investment remain weak. Although the U.S. and China have struck an initial agreement towards a phased trade deal, trade alone is unlikely to elevate the Chinese economy any time soon and the Chinese Central Bank appears to be readying additional stimulus for their economy.
Market indices faded into the close on Friday, deflated by poor news from index heavyweights Boeing and Johnson & Johnson. Boeing disclosed some alarming evidence related to its pilots having unintentionally misled regulators during the 737 Max certification process, while Johnson & Johnson recalled its baby powder for asbestos contamination at a time when it is defending itself against lawsuits spanning decades claiming the same. While these company specific announcements dragged the broader indexes down on Friday, earnings season is off to a stronger start than anticipated. While it is still early, of the companies that have announced, about 84% have beat estimates. That's well above the long-term average of 65%. A better than expected earnings season, coupled with a strong consumer and accommodative Fed, is likely a big reason markets remain just below all-time highs despite the uptick in geopolitical risk emanating from the impeachment investigations, the Middle East and Brexit.
The Week Ahead
Our focus remains on the consumer with reports on existing and new home sales. In overseas news, the European Central Bank meets.
Oh What a Night!
Thank you to everyone who joined us last night for the Probity Advisors, Inc. Siorée at the Stoneleigh. Guests who ventured up to the penthouse terrace were able to enjoy the gorgeous weather along with a beautiful sunset and amazing views of the city. The 11th floor Music Room, Library Bar, and Grand Salon of the historic venue offered attendees a unique glimpse into the hotel's storied past with its 1920s decor, including stained glass windows, glass chandeliers, patterned floors, and glamorous furnishings. We captured some wonderful photos from the evening, and we wanted to share some of them here. We hope you enjoy the pictures and look forward to seeing everyone again next year.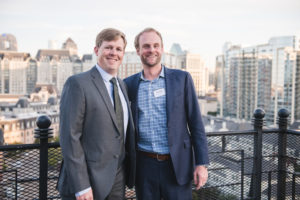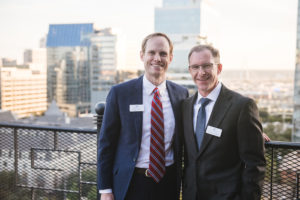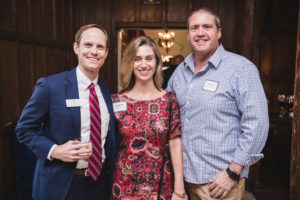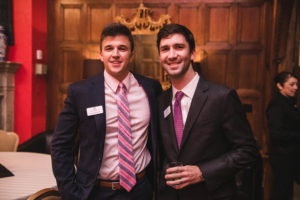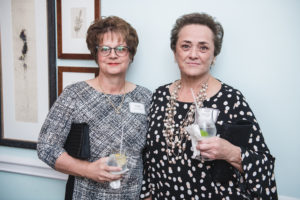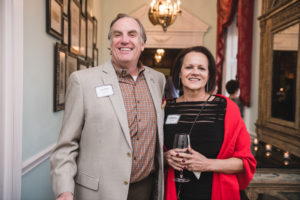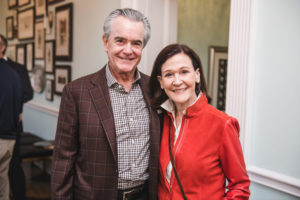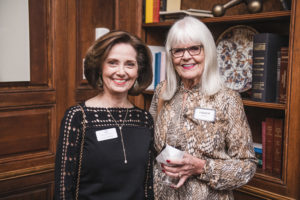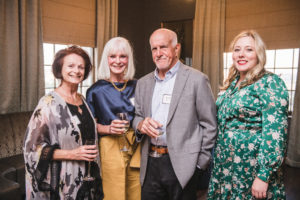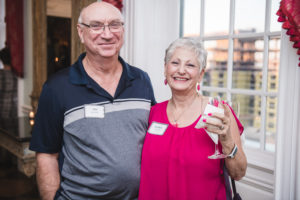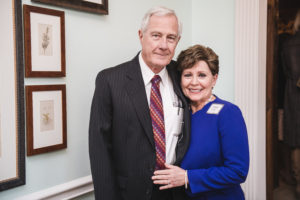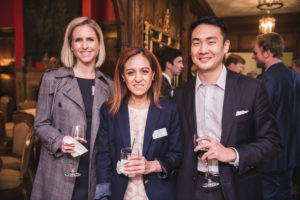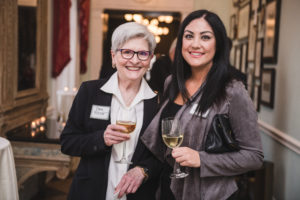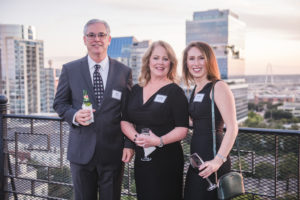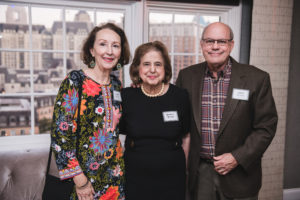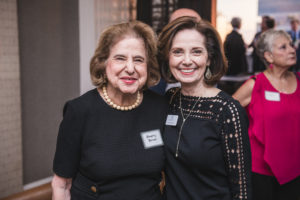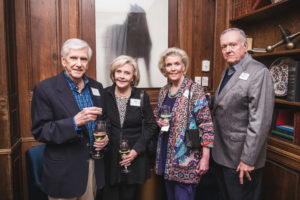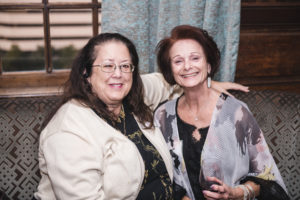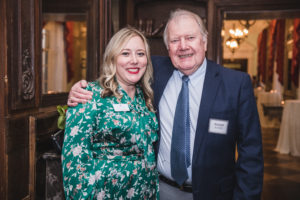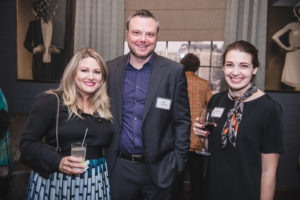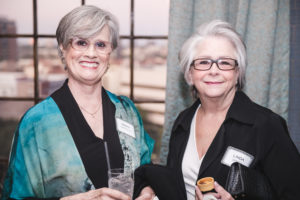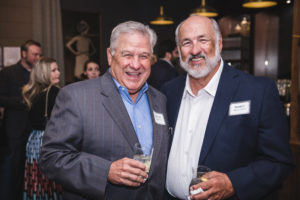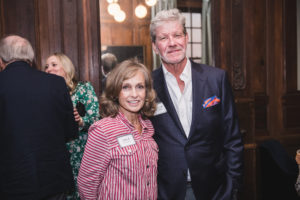 Important Disclosure: The information contained in this presentation is for informational purposes only. The content may contain statements or opinions related to financial matters but is not intended to constitute individualized investment advice as contemplated by the Investment Advisors Act of 1940, unless a written advisory agreement has been executed with the recipient. This information should not be regarded as an offer to sell or as a solicitation of an offer to buy any securities, futures, options, loans, investment products, or other financial products or services. The information contained in this presentation is based on data gathered from a variety of sources which we believe to be reliable. It is not guaranteed as to its accuracy, does not purport to be complete, and is not intended to be the sole basis for any investment decisions. All references made to investment or portfolio performance are based on historical data. Past performance may or may not accurately reflect future realized performance. Securities discussed in this report are not FDIC Insured, may lose value, and do not constitute a bank guarantee. Investors should carefully consider their personal financial picture, in consultation with their investment advisor, prior to engaging in any investment action discussed in this report. This report may be used in one on one discussions between clients (or potential clients) and their investment advisor representative, but it is not intended for third-party or unauthorized redistribution. The research and opinions expressed herein are time sensitive in nature and may change without additional notice.