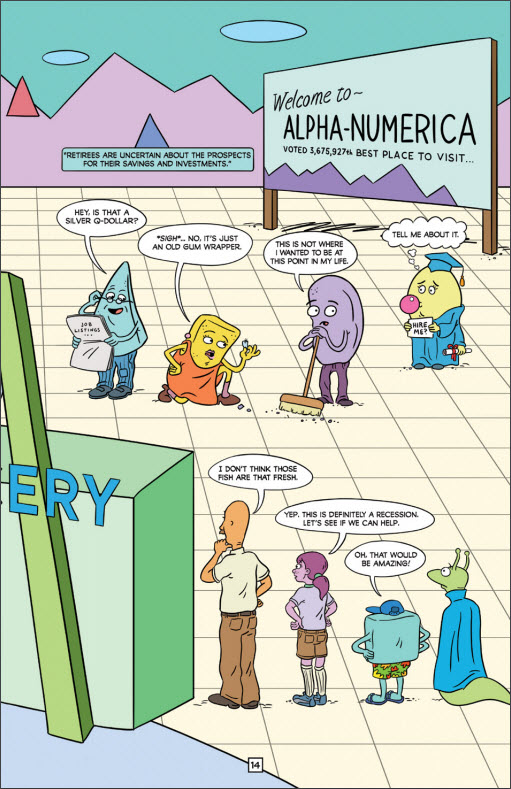 June 7, 2019
Markets rallied this week as Federal Reserve officials signaled they would be open to lowering interest rates to help support economic growth amid rising trade tensions. The news helped soothe markets just as the Labor Department dropped its payroll report for May, which showed jobs growth falling far short of analyst estimates. The other major economic release of the week, the Institute for Supply Management's (ISM) Manufacturing Index, showed continued growth in the manufacturing sector during May, although at a slower rate. The jobs miss seemed to further build the case for a Fed rate cut, which cheered investors. For the week, the Dow Jones Industrial Average finished strongly in the green, up 4.71%.
Markets Cheer Weak Jobs Report
Initial analyst estimates had projected U.S. businesses added 180,000 jobs to the payrolls in May. Those estimates proved to be far off as the Labor Department showed the economy added a mere 75,000 jobs. That was a sharp slowdown from the 224,000 jobs businesses added in April. Jobs gains were seen in professional and business services +33,000, education and healthcare +27,000, and construction +4,000. Not surprising, the retail sector lost -7,600 jobs during the month as it remains in the crosshairs of the trade war with China. The jobs report did have some bright spots. The unemployment rate was 3.60%, unchanged from the prior month and at a 50-year low, while the much-followed wage growth figure showed wages rising 3.10% year-over-year. Typically, the big jobs miss would send the markets down sharply, but this time proved different. Markets rallied on the weak data, suggesting the report would serve to further build the case for the Fed to move off the sidelines to cut interest rates in order to prevent an economic slowdown.
Manufacturing Expansion Slows
Rising trade tensions continued to take a toll on manufacturers as factory growth slowed in May. The ISM Manufacturing Index fell to 52.1 in May from the 52.8 in April. Readings above 50 indicate expansion, while readings below 50 indicate contraction. May's reading proved to be the lowest reading since October 2016. A sharp drop in the order backlog subindex to 47.2 in May from 53.9 the prior month served to drive the overall manufacturing index lower. Similar to the jobs report, there were some bright spots in the ISM report. The new-orders subindex rose to 52.7 from 51.7 in April, supported by still healthy domestic demand. Meanwhile, the employment subindex also rose 1.3 points to 53.7 in May. The increase was due in part to businesses increasing their hiring of temporary labor to support seasonality and some companies deferring hiring due to economic uncertainty surrounding tariffs. Although the manufacturing sector has continued to grow despite the recent tariffs, ISM members have grown particularly concerned over higher tariffs on Mexican imports. Many manufacturers depend on Mexico to keep their supply chain costs low and/or have recently moved operations there from China in order to avoid the recent U.S.-China tariffs. Further tariffs on Mexico stand to almost certainly impact U.S. manufacturers.
What looked to be a bad jobs report for the market turned out to be a positive beacon, providing investors with what they hope will be further motivation for the Fed to cut interest rates sooner rather than later. The CME's Fed Watch Tool is currently pricing a 63% chance of a 0.25% Fed interest rate cut as early as its July Federal Open Market Committee Meeting. Previously markets had been expecting a rate cut late this year, but the announcement of tariffs on Mexico seemed to move up the date due to Mexico's integral role in keeping costs low in the U.S. supply chain and the potential risks to U.S. economic growth. The Fed's signaling to take action to cut rates has once again served to ease investor concerns, leading to this week's market rally even as trade tensions linger.
The Week Ahead
We'll get the latest snapshot on the consumer as retail sales for May are released. Also on tap are reports on consumer and producer prices.
Once Upon a Dime
It's a bird! It's a plane! It's the Federal Reserve! With its awesome powers of monetary policy making, the Federal Reserve is fighting financial illiteracy one comic book at a time. Since the 1950s, the central bank of the U.S. has published more than two dozen comic books and recently added another one to its collection. Published in April 2019, "The Story of Monetary Policy" is set in outer space and shows the problems caused when alien beings mismanage money.
The Fed created the books to teach basic economic principles and the role of the Federal Reserve System. The books are intended for the general public as well as for students in introductory-level economics courses. They are provided for free to the public and to schools, and teachers can access free lesson plans to go along with the books.
Other books in the Fed's collection include "Once Upon a Dime," a story about the origins of currency and trade set on an imaginary planet called Novus. A run on the bank leads to the creation of a central bank. "A Penny Saved," explores what happens when various characters don't save. It explains the power of compounding, the concept of interest, and introduces basic investing principles. If you think the Fed is boring, then you will be surprised to find some humor when a banker tells a customer, "You will lose three months' interest because you are making an early withdrawal." The customer responds, "That's O.K., I'm used to losing interest. I'm an economics student."
"Wishes and Rainbows," published by the Boston Federal Reserve, tells the story of a girl named Roota who tries to bring color to the colorless town of Pebbleton. The story explores a number of economic concepts, including scarcity of resources, supply and demand, and allocation. It's up to Roota to determine how to allocate the limited supply of color to the townspeople.
The latest book by the Fed was created by a team of writers, economists, educators, and illustrators. Spoiler alert: high inflation on planet Zeeblix leads a team of intergalactic economic experts to implement contractionary monetary policies to stabilize prices, boost consumer confidence, and drive spending and hiring. The team travels to the planet Alpha-Numerica, voted the 3,675,927th best place to live, which is experiencing a different type of recession. The alien experts recommend expansionary fiscal policy measures to get Alpha-Numerica's economy back on track.
Readers looking too add some titles to their summer reading list, or anyone interested in entertaining the kids or grandkids, can find the central bank's books online. "The Story of Monetary Policy," "The Story of the Federal Reserve System," and "Once Upon a Dime" can be downloaded here. "Wishes and Rainbows" can be downloaded from the Boston Federal Reserve's website here.
A few of the Fed's older — and more dated — comic books are available via the links below:
Important Disclosure: The information contained in this presentation is for informational purposes only. The content may contain statements or opinions related to financial matters but is not intended to constitute individualized investment advice as contemplated by the Investment Advisors Act of 1940, unless a written advisory agreement has been executed with the recipient. This information should not be regarded as an offer to sell or as a solicitation of an offer to buy any securities, futures, options, loans, investment products, or other financial products or services. The information contained in this presentation is based on data gathered from a variety of sources which we believe to be reliable. It is not guaranteed as to its accuracy, does not purport to be complete, and is not intended to be the sole basis for any investment decisions. All references made to investment or portfolio performance are based on historical data. Past performance may or may not accurately reflect future realized performance. Securities discussed in this report are not FDIC Insured, may lose value, and do not constitute a bank guarantee. Investors should carefully consider their personal financial picture, in consultation with their investment advisor, prior to engaging in any investment action discussed in this report. This report may be used in one on one discussions between clients (or potential clients) and their investment advisor representative, but it is not intended for third-party or unauthorized redistribution. The research and opinions expressed herein are time sensitive in nature and may change without additional notice.