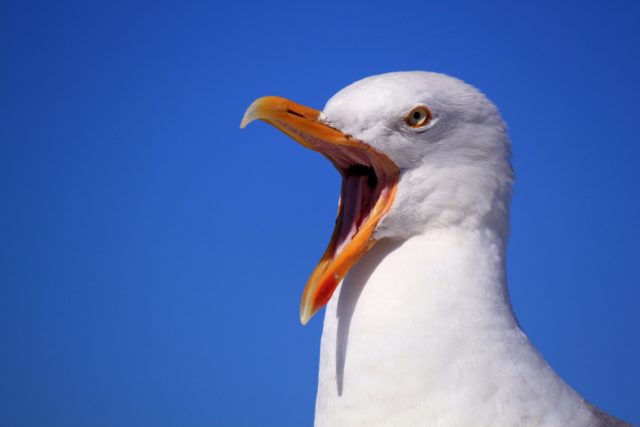 August 23, 2019
The Fed had investors feeling misunderstood this week. Addressing a crowd at the Kansas City Fed's Annual Economic Policy Symposium in Jackson Hole, Federal Reserve Chairman Jay Powell disappointed markets as he continued to signal that the central bank would not be undertaking a more aggressive campaign to lower interest rates in the months ahead. Meanwhile, news on the trade front had been quiet for most of the week, until Friday, when China announced it would be implementing new tariffs on another $75 billion worth of U.S. goods, including autos. The tariffs are to be implemented in two separate batches, with the first set to go into effect on September 1st and the second round to start on December 15th. Tariff levels on U.S. goods will range from 5-10%. In response, President Trump went to the airwaves — first to attack the Fed for not supporting more rate cuts and then to "order" U.S. companies to find alternatives to manufacturing in China as he huddled with his trade team at the White House to plot more retaliatory tariffs. Friday's developments torpedoed what had been a better week for the market that was light on overall economic news. The only notable reports were U.S. existing and new home sales and the Eurozone's manufacturing numbers. The impact of Friday's sell-off wiped out previous gains, with the Dow 30 ending down -1.00% for the week.
Housing Results Mixed
The real estate market posted mixed results this week as existing home sales rose while new home sales dipped in July. Existing home sales, which account for the bulk of U.S. homebuying, rose 2.50% for the month to a seasonally adjusted annual rate of 5.42 million. Year-over-year (yoy), sales were up 0.60% – making July the first year-over-year uptick in sales in 17 months. The homebuying market has struggled to gain traction despite a drop in mortgage rates as prices have remained elevated. In July, the median sales price for an existing home was $280,000, up 4.30% from a year ago. Supply has also remained tight at only 4.2 months of inventory. That is below the six to seven months supply which is considered a healthy barometer for inventory. On the new home sales side of things, sales fell -12.80% in July to a seasonally adjusted annual rate of 635,000 units. The rising cost of materials, land, and labor weighed on results. On a brighter note, inventory rose for the month to 6.4 months from 5.5 months in June. The higher inventory should help bring some price relief to potential homebuyers. Also poised to help homebuyers is a further drop in interest rates which has sent the 30-year mortgage rate to 3.55%, its lowest level since November 2016.
Germany's Export Engine Sputters
Eurozone manufacturing remained in contraction amid the U.S-China trade battle. In August, Eurozone PMI hit 47.0, slightly up from 46.5 in July. Numbers above 50 indicate expansion in the manufacturing sector, while numbers below 50 indicate contraction. The Eurozone manufacturing sector was impacted most greatly by Germany, whose export driven economy has suffered from weak global demand. France, the Eurozone's second biggest economy, managed to buck the manufacturing pullback, however. France, whose economy is not as export driven as Germany's, managed to expand in August. For the month, the country posted a manufacturing PMI of 51.0, up from the previous month's 49.7. With the U.S.-China trade war showing no signs of letting up, there is likely to be little good news for Eurozone manufacturing any time soon.
The rhetoric over interest rates coming from investors, Trump, and the Fed devolved this week, making it clear that Jay Powell just may be the only adult among them. One can forgive investors' petulance. Afterall, markets want what they want, and they want it now. It is just a given. Trump's comments, on the other hand, are aimed at browbeating an independent Fed into submission, and in doing so exposes a shortsightedness that should make investors wary over whether the Administration's policies have an expiration date shortly after November 2020. The markets are hoping for signs that it will get 0.75-1.0% in cuts over the next 12 months to help the economy through a soft patch and to counterbalance the toll of the trade war with China. For his part, Powell hasn't unilaterally ruled out cuts and just this week he indicated the Fed will "do what is necessary to sustain the expansion." He also justifiably argued that the Fed sees no immediate need to stimulate an economy that is at full employment while inflation is at or nearing its targets. It is that simple. The Fed's obligation is to the broader economy – not just the market – and when you only have limited dry powder to begin with, you don't squander it on adolescent impulses no matter how senior in age the most outspoken adolescent may happen to be.
The Week Ahead
Labor Day marks the unofficial end of summer, and Probity's Week in Review will not be published on Friday so that our analysts can enjoy the holiday weekend. Our next edition will be published on September 6th with market moving reports on U.S. nonfarm payrolls and manufacturing. In overseas news, China reports on trade.
School is for the Birds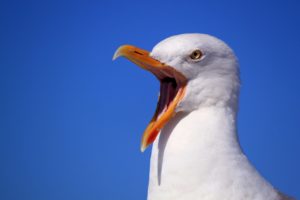 Now that school is starting up again, most school-age kids are settling into lessons in reading, writing, science, math, and other subjects. A school about four hours north of London is introducing a new back to school lesson for its students. School children in Yorkshire will be taught how to avoid being injured by seagulls. Yorkshire is primarily an agricultural region with dairy and sheep farming, grain production, and other industries. Tourists are attracted to the area for its vast swaths of unspoiled countryside, picturesque villages, castles from the 12th to 15th centuries, medieval abbeys, and national parks. However, gulls have been dive-bombing visitors and residents alike to "mug" them for food or to protect nearby nests. It's a problem in cities throughout Great Britain where seagulls have become accustomed to being fed by humans and have begun attacking them if they are not offered food. Many Brits have compared the scenes to director Alfred Hitchcock's film, "The Birds" due to the tens of thousands of gulls taking over towns and cities across the region.
Officials in Yorkshire are hoping their expanded school curriculum will "improve the relationship between humans and gulls," and no doubt, reduce the number of attacks. In 2018, there were 47 reported attacks of seagulls on adults and children in Yorkshire, an increase over the 36 attacks reported in 2016. Officials have become alarmed because there have already been 23 attacks since January of this year. There have been reports of the gulls terrorizing playgrounds, attacking and killing family pets, and carrying off small dogs (RIP Gizmo the chihuahua).
Yorkshire's eastern boundary is a 45-mile coastline along the North Sea. Seagulls are traditionally coastal birds, however, in the past 20 years, the number of city-dwelling gulls has doubled. Gulls in coastal areas typically eat food foraged at sea or off fishing boats and do not tend to aggressively swoop at humans unless protecting nests, however, the attacks are increasingly related to food scavenging as the gulls come inland to feed, possibly due to the decline in the fishing industry. Some species of gulls have found high rooftops in inland cities as substitutes for their natural environments on seaside cliffs.
Children heading to school in Yorkshire will be shown cardboard cutouts of the birds and educated about the dangers of eating in front of them to avoid an attack. Officials want to help pupils to understand that the birds may attack if they are looking for food or protecting their chicks.
Cities throughout Britain are doing their part to curb the bird crisis, including introducing hi-tech gull-proof trash containers and plastic eggs, which seagulls are encouraged to incubate instead of their own to allow the population to decline naturally. Falcons and hawks, which are predatory birds, have been used in some towns to scare away the gulls. Administrators have set up a "mugging" hotline for victims to better understand the scale of the problem. Officials are also putting up signs that say "don't feed the gulls." Businesses and residents are apparently taking up arms for the cause to cull the gull. One pub offered customers water guns to ward off hungry gulls. Some Brits have taken a vigilante approach, arming themselves with real guns to kill the birds which is illegal. The birds are protected under the Wildlife and Countryside Act so they can't be killed without a license, but individuals can now become dedicated gull control officers for £23,000 (about $28,241) a year.
Brexit may not be Britain's biggest challenge. It could be the birds.
Important Disclosure: The information contained in this presentation is for informational purposes only. The content may contain statements or opinions related to financial matters but is not intended to constitute individualized investment advice as contemplated by the Investment Advisors Act of 1940, unless a written advisory agreement has been executed with the recipient. This information should not be regarded as an offer to sell or as a solicitation of an offer to buy any securities, futures, options, loans, investment products, or other financial products or services. The information contained in this presentation is based on data gathered from a variety of sources which we believe to be reliable. It is not guaranteed as to its accuracy, does not purport to be complete, and is not intended to be the sole basis for any investment decisions. All references made to investment or portfolio performance are based on historical data. Past performance may or may not accurately reflect future realized performance. Securities discussed in this report are not FDIC Insured, may lose value, and do not constitute a bank guarantee. Investors should carefully consider their personal financial picture, in consultation with their investment advisor, prior to engaging in any investment action discussed in this report. This report may be used in one on one discussions between clients (or potential clients) and their investment advisor representative, but it is not intended for third-party or unauthorized redistribution. The research and opinions expressed herein are time sensitive in nature and may change without additional notice.