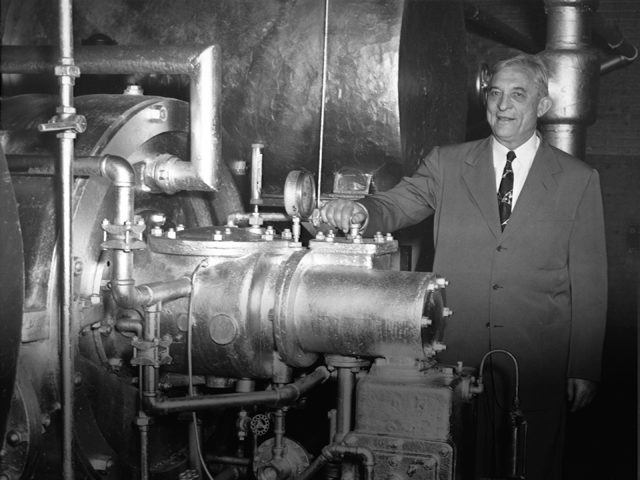 September 6, 2019
Back from the Labor Day holiday bulls took the lead, pushing the S&P 500 to a 1.80% gain for the week. News that the U.S. and China would resume trade talks in October, along with optimistic remarks from a well-placed editor in the Communist Party's official newspaper, renewed hopes that progress was being made towards getting talks back on track. In economic news, nonfarm payrolls posted another healthy print with continued wage gains. This helped to more than offset concern over a poor Institute for Supply Management (ISM) manufacturing report. Fed Chairman Jay Powell wrapped the week up on a positive note by stating at a forum in Switzerland that he expected the U.S. to avoid recession despite stagnant global growth.
Payrolls Rise
The U.S. economy added 130,000 jobs in August as the unemployment rate held steady at 3.70%. That's down slightly from the 159,000 jobs added in July but still reasonable for late-stage expansion. Job gains were broad-based with professional and business services adding 37,000 to the payrolls, education and health services adding 32,000, and construction adding 14,000. While the job number itself may have been just "OK", the real strength of the report was wage gains. Workers continued to see their paychecks rise, with wages up 3.20% year-over-year. In some ways, this was the perfect report, strong enough to avoid concern of a slowdown but not too strong as to prevent the Fed from considering additional interest rate cuts later this month.
Trade War Takes Toll on Manufacturing
The U.S.-China trade war finally tipped U.S. manufacturers into contraction in August with the ISM Manufacturing Index falling to 49.1. Manufacturing had managed to hold above the critical 50 reading this year despite the ongoing trade dispute, but the recent round of tariffs has finally proven too much and manufacturers cut production and employment for the first time in almost three years. Without a trade deal with China, global demand is likely to remain weak which means the manufacturing sector will continue to bear the burden. Fortunately, our non-manufacturing services sector accelerated more quickly than expected in August, expanding from 53.7 in July to 56.4 most recently. With services now accounting for nearly 80% of the US economy, the net result of this week's ISM report was a net positive.
After a fairly pessimistic August, markets have managed to string together two consecutive weeks of gains. While it is a welcome relief to be sure, markets remain almost entirely beholden to what is happening on the monetary policy and trade fronts. Until these larger macro items are resolved we're likely to continue to experience only limited upside with ongoing bouts of downside volatility. This is the same story we've been looking at over the last 12 months as the trade war has heated up and the global economy has slowed in response. Using the Dow Jones Industrial Average as an example, today we sit about 801 points above our year ago level of 25,995 (+3%) – basically flat. In getting to this point, however, we have traversed some 46,897 points (absolute value of the positive and negative daily point movements of the index) in order to only net out 801 of that total point movement. Saying this a different way, we've racked up nearly twice the point total of the index itself in cumulative daily price movements to basically end up where we started. That is a fair amount of volatility for just a little bit of gain. The good news is that the economy continues to hold up, which is ultimately what is providing the markets with its buoyancy. This week's data suggest as much, but the market's ability to end the year higher is highly dependent on just how well it likes the news coming out of the Fed's FOMC meeting on September 18th along with the outcome from the face-to-face trade talks with China in October.
The Week Ahead
The consumer takes the stage with the release of the August retail sales report. We'll also have the latest on inflation with reports on consumer and producer prices.
The Cool History of Cool Air
Summer has come and gone, but we'd like to welcome you to August 37th, or what those in cooler climates might call September 6th. Until we can get a reprieve from this heat, we are paying homage to the inventors of air conditioning with a brief history of some of the discoveries that made today's modern commercial and residential cooling systems possible.
Benjamin Franklin was one of the first inventors to discover that certain liquids, such as alcohol, evaporate faster than water and have a cooling or even freezing effect when they evaporate. He and Cambridge University professor John Hadley made this discovery in 1758. More than 60 years later in 1820, Michael Faraday, an inventor in England, compressed and liquified ammonia. Faraday showed that mechanical pumps could transform a gas at room temperature into a liquid, the resulting liquid could then be evaporated, cooling its surroundings, and the cycle could be repeated, which is how modern refrigerators and freezers work.
Like many technological breakthroughs, today's air conditioning resulted from a series of evolutionary advancements by scientists and inventors who worked to solve a variety of problems and challenges, thus proving that necessity is truly the mother of all invention.
In the 1840s, Florida physician Dr. John Gorrie wanted to find a way to cool the rooms of his malaria and yellow fever patients in Apalachicola, FL. At the time, many believed that the illnesses were caused by bad air and prevailed in hot and humid temperatures, and Gorrie thought cool air could cure his patients. (It would not be until 1901 when doctors discovered that mosquitoes were the carrier of the viruses.) Gorrie built an ice machine that used compressed air run through metal pipes cooled with water. Many call his invention the basis for the modern refrigerator and air conditioner. He was granted the first U.S. patent for mechanical refrigeration — not the air conditioner — in 1851. Gorrie was unable to find financial support to grow and market his ice machine business, and he ran into trouble with the nation's ice lobby who wanted to protect their interests. Northern ice makers profited from shipping ice to the South during the summer and lobbied against Gorrie. While his machines were revolutionary, the public was skeptical that they really worked, and historians note that Gorrie never saw a penny from his invention and died a poor man at the age of 52.
In 1881, after President James Garfield was shot by an assassin, U.S. Navy engineers prepared an improvised air conditioner in an effort to cool the room where Garfield lay mortally wounded. An electric blower forced air through a box with thin cotton screens that were kept wet with ice and water. The device pushed the temperature down by 20 degrees, but at a very high cost: it used hundreds of thousands of pounds of ice. Garfield survived for 80 days. He had only served as president for four months before the tragedy.
In 1902, Willis Carrier designed a process for controlling both the temperature and the humidity in a printing plant in Brooklyn, NY to help maintain consistent printing results. The expansion and contraction of paper due to changes in humidity would cause the ink, which was printed one color at a time, to misalign, resulting in blurry prints, waste, and lost production time. Carrier was a Cornell-trained engineer and was just 25 years old at the time. The system he was hired to design enabled manufacturing facilities to precisely control humidity for the first time using an industrial fan to blow air over steam coils filled with cold water. The excess humidity would then condense on the coils and produce cool air while at the same time removing humidity around the printer.
From there, public acceptance of air conditioning grew. The first residential air conditioner was installed in 1914 in the mansion of Charles Gates in Minneapolis. Movie theaters began installing air conditioning during the 1920s to attract customers during the summer months. In 1928, the U.S. House of Representatives had air conditioning installed, followed by the Senate, White House, and Supreme Court. The first air-conditioned car hit the road in 1939. After World War II, the price of residential air conditioners came down and became a staple of the middle class in the 1950s in the post-war economic boom. By the late 1960s, millions of air conditioners were being sold each year. It is one of the most important inventions of modern times.
Until next week, stay cool.
Important Disclosure: The information contained in this presentation is for informational purposes only. The content may contain statements or opinions related to financial matters but is not intended to constitute individualized investment advice as contemplated by the Investment Advisors Act of 1940, unless a written advisory agreement has been executed with the recipient. This information should not be regarded as an offer to sell or as a solicitation of an offer to buy any securities, futures, options, loans, investment products, or other financial products or services. The information contained in this presentation is based on data gathered from a variety of sources which we believe to be reliable. It is not guaranteed as to its accuracy, does not purport to be complete, and is not intended to be the sole basis for any investment decisions. All references made to investment or portfolio performance are based on historical data. Past performance may or may not accurately reflect future realized performance. Securities discussed in this report are not FDIC Insured, may lose value, and do not constitute a bank guarantee. Investors should carefully consider their personal financial picture, in consultation with their investment advisor, prior to engaging in any investment action discussed in this report. This report may be used in one on one discussions between clients (or potential clients) and their investment advisor representative, but it is not intended for third-party or unauthorized redistribution. The research and opinions expressed herein are time sensitive in nature and may change without additional notice.