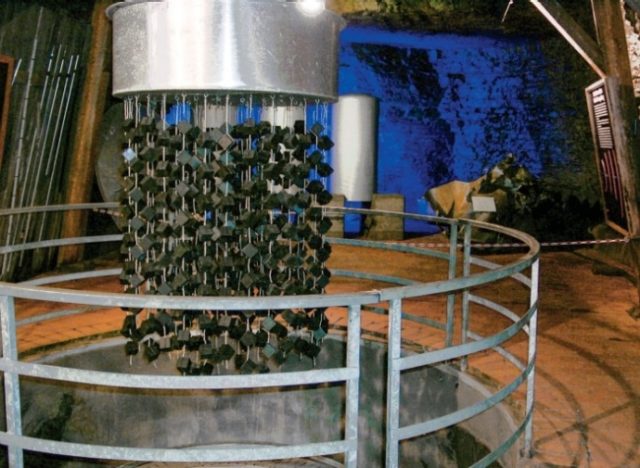 September 13, 2019
Markets charged ahead for their eighth consecutive, higher, weekly close. The move was fueled by optimism over tariff delays from both the U.S. and China as well as tame U.S. economic data. In a sign of goodwill in advance of face-to-face meetings scheduled next month, China agreed to boost purchases of U.S. agricultural goods as well as exempt U.S. ag products from additional tariffs. The U.S. announced it would push back higher tariffs on $250 billion worth of Chinese imports from Oct. 1 to Oct. 15 in response. Adding to the positive sentiment were healthy consumer spending figures and modest inflation readings. Overseas, the European Central Bank unveiled a highly anticipated bond-buying program designed to drive interest rates even lower to spur the stagnant Eurozone. For the week, the Dow Jones Industrial Average gained 1.58%.
Autos Give Retail Sales a Boost
Buoyed by a strong jobs market and continued wage gains, shoppers continued opening up their wallets in August. For the month, retail sales rose 0.40%, helped by an increase in auto buying and online shopping. Auto sales rose 1.80%, suggesting consumers remain confident enough in the economy to risk making big ticket purchases. Meanwhile, online sales rose 1.60% for the month as online shoppers maintained their spending momentum from July, a month that hosted a number of annual sales promotions from the likes of Amazon, Nordstrom and others. Given sluggish business spending and import/export activity, the consumer has admirably picked up the slack and the Atlanta Fed's GDPNow forecasting tool now estimates that Q3 2019 GDP growth will track around 2.00%.
Inflation Remains in Check
Inflation figures continue to debunk the notion that tariffs are having a meaningful impact on consumers. In August, consumer prices remained relatively unchanged, up a mere 0.10%. A big drop in the cost of gasoline and other energy products helped keep prices in check during the month, while year-over-year prices have only risen 1.70%. Core inflation, which excludes volatile food and energy costs, rose 0.30% in August. Year-over-year, core prices were up 2.40%, which is comfortably close to the Fed's 2.00% target. The story was largely the same on the producers' side, where they saw their costs rise 0.10% for the month. What is interesting is that within that 0.10% figure a large drop in the price of manufactured goods offset an increase in the cost of services such that on balance prices remained relatively unchanged. Excluding volatile food, energy and trade services, producer prices rose 0.40% for the month, bringing their 12-month gain to 1.90%. For the time being, it appears the supply chain has been able to manage to absorb the costs of higher tariffs and keep them from being passed on to consumers.
ECB: Go Big or Go Home
News of the long-awaited ECB bond-buying program was finally released this week. ECB President Mario Draghi announced the central bank would begin buying $22 billion a month in bonds starting on Nov. 1st, while also committing to doing so for an indefinite period of time. Market watchers widely expect these asset purchases to last for nearly a decade. The ECB also announced it would cut interest rates further, sending them deeper into negative territory. The ECB trimmed rates another -0.10% to bring the overall rate to -0.50%. In a post-meeting conference, Draghi urged governments to take fiscal stimulus and structural reforms to supplement the central bank's monetary stimulus, believing the one-two punch will best help reinvigorate the Eurozone economy.
It was a nice calm week, boosted by positive developments on a number of different fronts – some macro, some fundamental, and some political. While investors paid attention to this week's developments, they did so with an eye towards what it all means for the Fed's FOMC Meeting next week. Market watchers widely expect the Fed will cut interest rates by 0.25% to 1.75%-2.00%. In light of the ECB's major stimulus package which is slated to begin in November, the pressure will be on the Fed to strike a dovish tone as benchmark interest rates in the U.S. remain significantly higher relative to the Eurozone (a full 2.25%-2.50% spread). The Fed is in many ways caught between trying to reserve its stimulus in an otherwise stable economy, while the world around it continues to ease and stimulate, creating its own competitive challenges. The stage has been set and we'll see on Wednesday if Powell and the Fed deliver what investors expect.
The Week Ahead
Traders will be waiting on pins and needles for the FOMC Meeting. In economic news, we'll check in on the housing market to see if lower interest rates have helped boost demand.
Tracing One of History's Mysteries
A nuclear physicist at the University of Maryland (UMD) named Timothy Koeth received an interesting gift in 2013 that kicked off a global search. The gift Koeth received was a dense, metal, 2-inch charcoal black cube with little notches on the side accompanied by a note that said, "Taken from Germany, from the nuclear reactor Hitler tried to build. Gift of Ninninger." It was a cube of pure uranium forged by the Nazis more than 70 years ago during World War II. Koeth, who ran the nuclear reactor program at UMD, and his colleagues knew immediately that the cube was one of many that were part of Germany's nuclear research program. Believing they held an important piece of history, they began to wonder what had happened to all of the other cubes, and how the one in their possession ended up in Maryland.
Leading up to World War II, Germany was on the cutting edge of nuclear research. The discovery of nuclear fission in a Berlin lab in 1938 became the basis for research into building an atomic bomb. It was previously believed that atoms couldn't be split. In fact, the English word for atom derives from a Greek word that means "that which cannot be divided." Scientists in Berlin realized they could bombard the nucleus of a uranium atom with neutrons, and that would cause the atom to split into two lighter elements and release energy. To determine whether the discovery could be used to create a uranium-based atomic weapon, scientists in Germany strung together 664 uranium cubes with aircraft cables and suspended them in a tank of water shielded by graphite to prevent radiation exposure. They were never able to get their experiment to work, and when the Allied invasion began, the cubes were disassembled by Nazi scientists and buried in a field. Scientists would later prove that the Germans never succeeded because they didn't have enough uranium, but Koeth calculated that two other competing nuclear research sites in Germany held enough uranium to build a functional reactor. If Nazi German authorities forced the competing research teams to work together, they could have been successful. Koeth and his colleague, Miriam Hiebert, have called it "a failure worth celebrating."
When Allied troops discovered what the German scientists were trying to do, they located 659 buried cubes of uranium that they boxed up and shipped to the United States. No one knew where all of those cubes ended up or exactly how one came to be in the possession of Koeth. Koeth and Heibert hoped to figure out the fate of those cubes.
A few weeks after receiving his unusual gift, Koeth, by strange coincidence, located a book at a flea market written by Robert Nininger (spelled with one "n"). Koeth tracked down the author's widow and discovered Nininger had served in the Manhattan Project, the effort to design and build an atomic bomb in the U.S., and that Nininger was charged with procuring uranium. Koeth and Heibert surmised that Nininger must have overseen the delivery of the cubes in the U.S. and then kept a cube for himself as a souvenir and possibly handed out a few to his colleagues. Koeth and Heibert were able to verify that a cube found in Nininger's estate when he passed away was passed along to a friend of a friend who then gave the cube to Koeth.
Koeth and Hiebert have tracked down ten cubes. One cube was donated to Harvard by a physicist at the Manhattan Project, and the Smithsonian Institute has one that was found in the back of a drawer in New Jersey. Another cube was found in a creek in Germany that was reportedly tossed away by the physicist Werner Heisenberg, a leading scientist for the German atomic program, as he fled the approaching Allied forces. There are still around 649 cubes unaccounted for, and while it is possible many of the cubes were manufactured into American atomic weapons, Koeth and Heibert say they have a feeling the rest of the cubes are out there, and they hope to one day find them.
Important Disclosure: The information contained in this presentation is for informational purposes only. The content may contain statements or opinions related to financial matters but is not intended to constitute individualized investment advice as contemplated by the Investment Advisors Act of 1940, unless a written advisory agreement has been executed with the recipient. This information should not be regarded as an offer to sell or as a solicitation of an offer to buy any securities, futures, options, loans, investment products, or other financial products or services. The information contained in this presentation is based on data gathered from a variety of sources which we believe to be reliable. It is not guaranteed as to its accuracy, does not purport to be complete, and is not intended to be the sole basis for any investment decisions. All references made to investment or portfolio performance are based on historical data. Past performance may or may not accurately reflect future realized performance. Securities discussed in this report are not FDIC Insured, may lose value, and do not constitute a bank guarantee. Investors should carefully consider their personal financial picture, in consultation with their investment advisor, prior to engaging in any investment action discussed in this report. This report may be used in one on one discussions between clients (or potential clients) and their investment advisor representative, but it is not intended for third-party or unauthorized redistribution. The research and opinions expressed herein are time sensitive in nature and may change without additional notice.