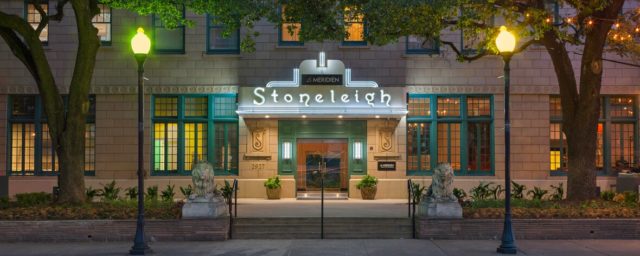 September 27, 2019
A light week for economic news resulted in Washington's latest political drama having disproportionate sway over markets. Following the release of a whistleblower complaint, House Democrats set in motion a formal impeachment inquiry into whether President Trump's recent request to Ukrainian President Volodymyr Zelensky to investigate Hunter Biden — son of Democratic presidential candidate Joe Biden — amounted to election interference. With the firestorm over the complaint and its legitimacy flaring on Capitol Hill, home sales, durable goods, and Eurozone manufacturing failed to garner as much attention as they might have otherwise, resulting in the Dow Jones Industrial Average falling -0.43% for the week.
New Home Sales Heat Up
Following last week's strong reports on housing, this week's new home release showed that sales heated up in August. Boosted by an increase in sales in the South and West, new home sales rose 7.1% to a seasonally adjusted annual rate of 713,000 units. July's sales pace was also revised higher to show 666,000 units being sold, up from a previously reported 635,000 units. All the sales activity lead to a 2.2% year-over-year increase in the median new home price to $328,400 in August. Low mortgage rates have helped drive the recent real estate rebound and should continue to do so as the Federal Reserve looks set to keep interest rates low to offset weakness in global growth.
Overall Durable Goods Orders Rise as Core Capital Goods Slip
Overall orders for durable goods, items ranging from toasters and aircraft that are meant to last three years or more, rose 0.20% in August. While that is a decent headline figure, it managed to mask a -0.20% decline in orders for non-defense capital goods excluding aircraft, a closely watched proxy for business spending plans. The poor, core capital goods figure was hit by weak demand for electrical equipment, appliances and components, and computers and electronics products. While orders themselves were down, it should be noted that they don't count in the GDP calculation until they actually ship. When it comes to August shipments, core capital goods shipments rose 0.40%. That's a solid number but for the fact that it was offset by a -0.6% decline in July. This means durable goods are likely to be a net drag on Q3 U.S. GDP and something the Fed was wary of when it decided to cut rates again last week.
Eurozone Manufacturers Continue to Struggle
Weak global economic activity resulted in Eurozone manufacturing hitting its lowest level in nearly seven years. The region's manufacturing recession deepened in September with the Eurozone Manufacturing PMI hitting 45.6, down from August's 47.0. That is well below 50 which denotes expansion in the manufacturing sector. Continued problems in German manufacturing, whose export driven economy has seen a significant slump, led overall Eurozone manufacturing lower for the month. Europe's manufacturing weakness looks like it will continue for a while as businesses maintain a gloomy outlook.
The economic data was a bit ho-hum this week, but the political brinkmanship in Washington was anything but. With the whistleblower complaint now in hand, Democrats claim evidence of high crimes and misdemeanors, while Republicans have balked at the unprecedented scrutiny of a private conversation between world leaders. Suffice to say, we're at the very beginning of what is likely to be a long and partisan journey, but short of some smoking gun – or a blue dress – this impeachment is likely to face the same outcome as both previous impeachments, resulting in acquittal by the Senate. Markets may have paused this week to gawk at the political circus, and really, who can blame them, but that is against a weak backdrop of economic data. The Q3 earnings season is not far off and barring a Watergate type discovery, we'd expect fundamentals should come back into focus soon.
The Week Ahead
Big reports on the U.S. economy as the Bureau of Labor Statistics releases September payroll figures and the Institute for Supply Management reports on manufacturing.
Join Us for Our Fall Celebration
This past Monday, September 23rd, marked the official start of fall, and we couldn't be more excited. We love fall weather, football, and pumpkin spice lattes, and more importantly, this season brings us closer to our annual fall celebration. Our clients and friends should have received an invitation in the mail from us for our Soirée at the Stoneleigh Hotel on Thursday, October 17th. Please let us know if you can join us by calling our office at (214) 891-8131.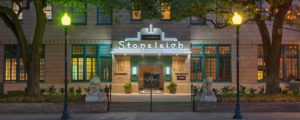 Important Disclosure: The information contained in this presentation is for informational purposes only. The content may contain statements or opinions related to financial matters but is not intended to constitute individualized investment advice as contemplated by the Investment Advisors Act of 1940, unless a written advisory agreement has been executed with the recipient. This information should not be regarded as an offer to sell or as a solicitation of an offer to buy any securities, futures, options, loans, investment products, or other financial products or services. The information contained in this presentation is based on data gathered from a variety of sources which we believe to be reliable. It is not guaranteed as to its accuracy, does not purport to be complete, and is not intended to be the sole basis for any investment decisions. All references made to investment or portfolio performance are based on historical data. Past performance may or may not accurately reflect future realized performance. Securities discussed in this report are not FDIC Insured, may lose value, and do not constitute a bank guarantee. Investors should carefully consider their personal financial picture, in consultation with their investment advisor, prior to engaging in any investment action discussed in this report. This report may be used in one on one discussions between clients (or potential clients) and their investment advisor representative, but it is not intended for third-party or unauthorized redistribution. The research and opinions expressed herein are time sensitive in nature and may change without additional notice.